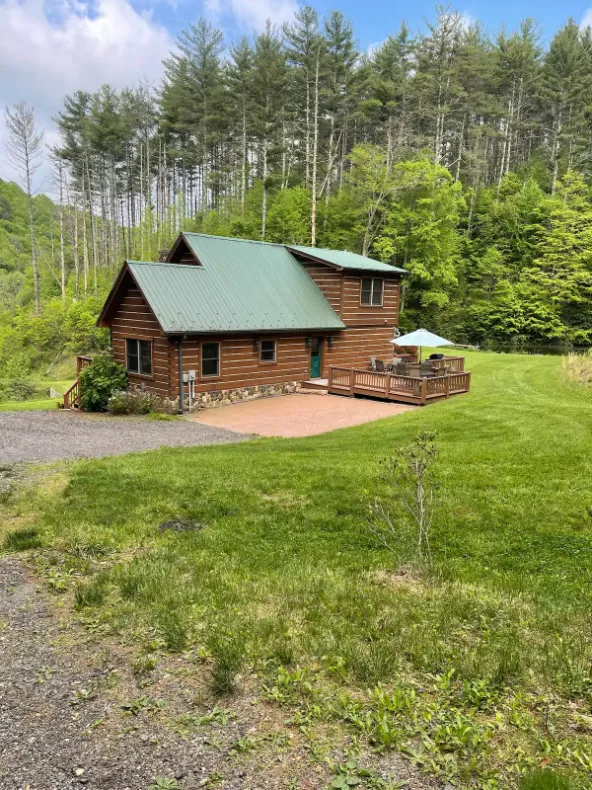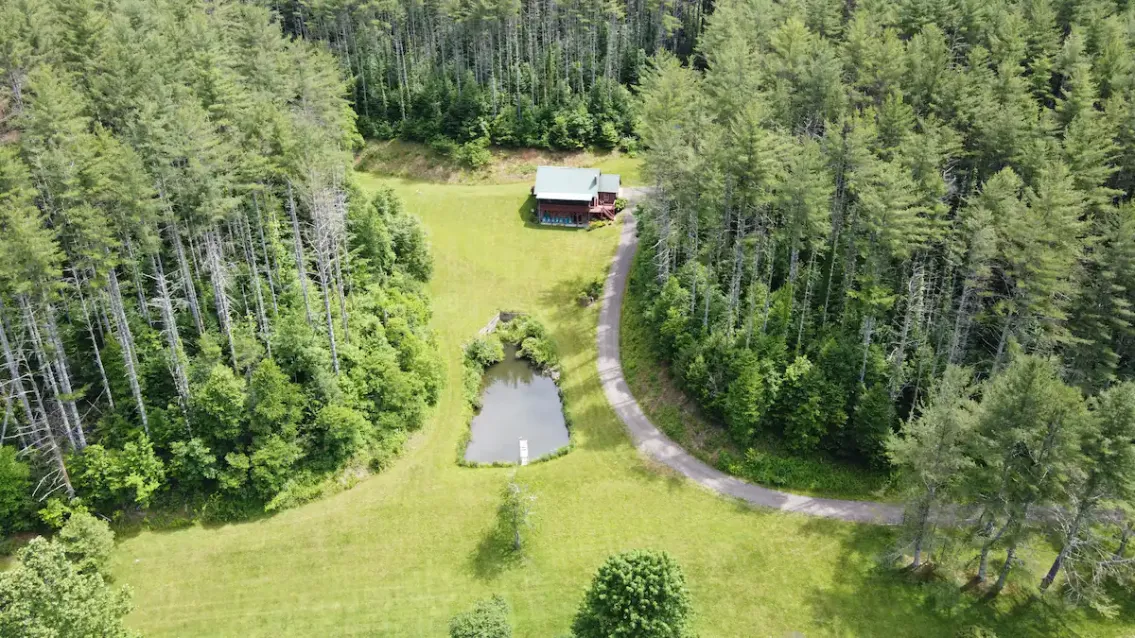 Dreamy Nights at The Barn on New River
Our private escape nestled in the Blue Ridge Mountains is the perfect place to celebrate your special day surrounded by nature. With a cozy cabin and a Honeymoon Suite just steps away from our venue, you can enjoy stunning views of the South Fork New River and easy access to local hikes and ski slopes.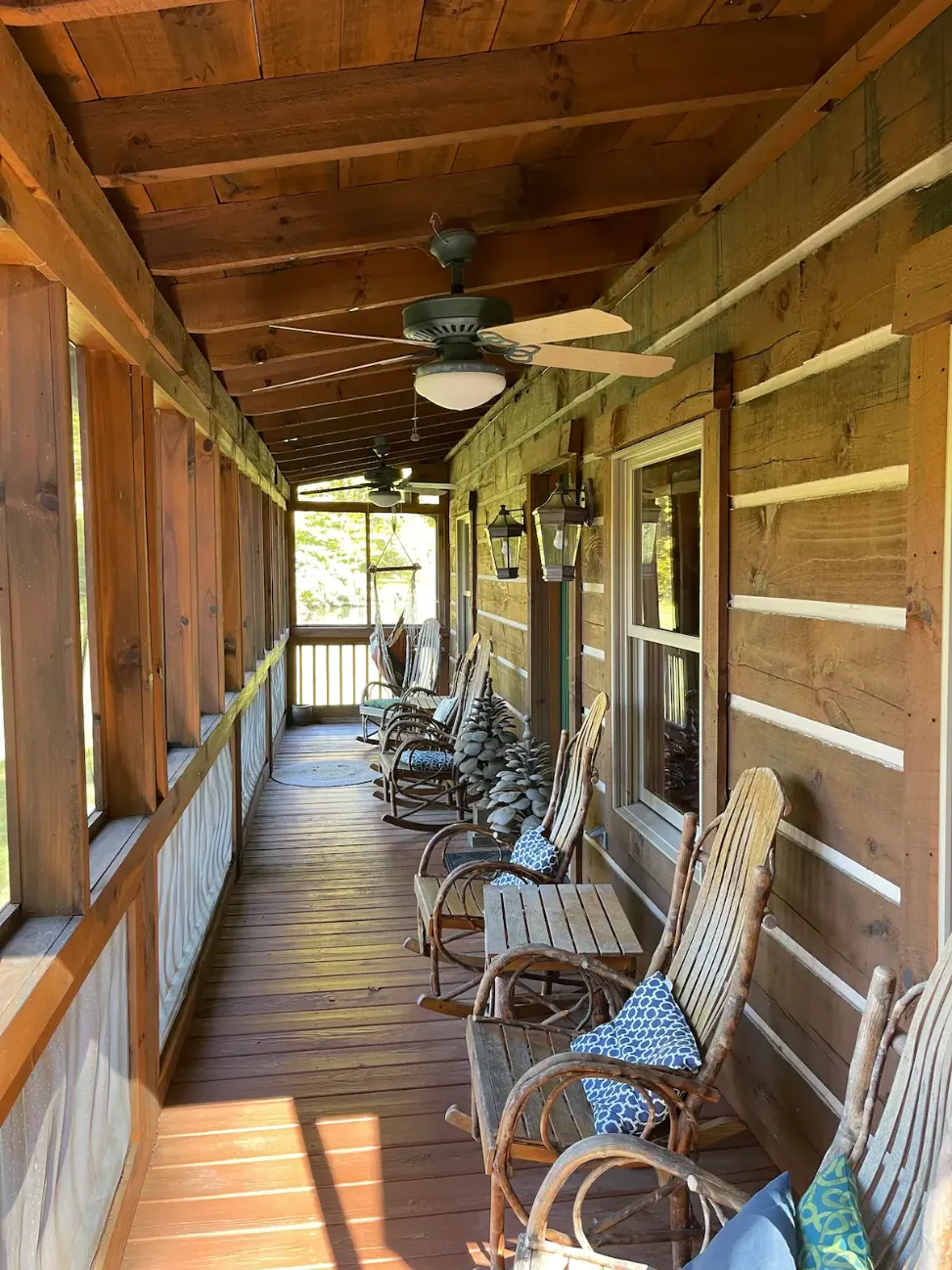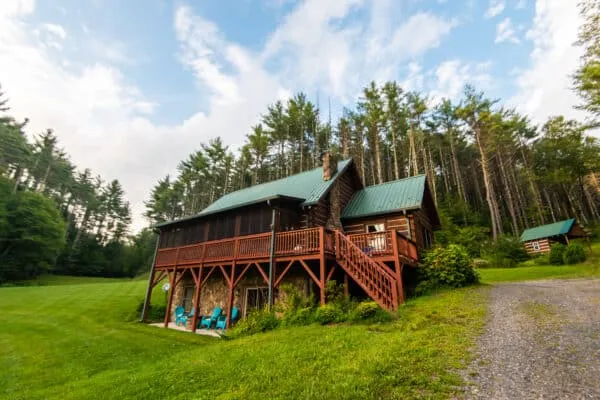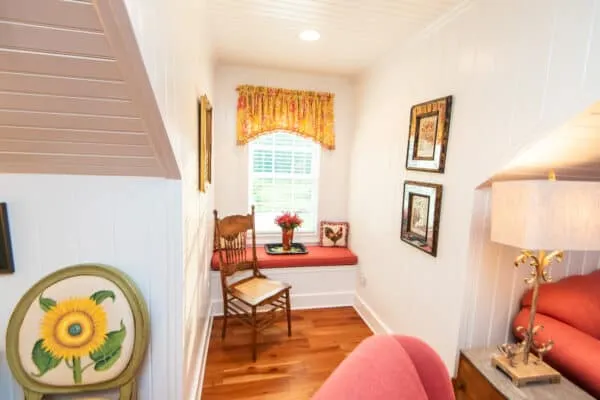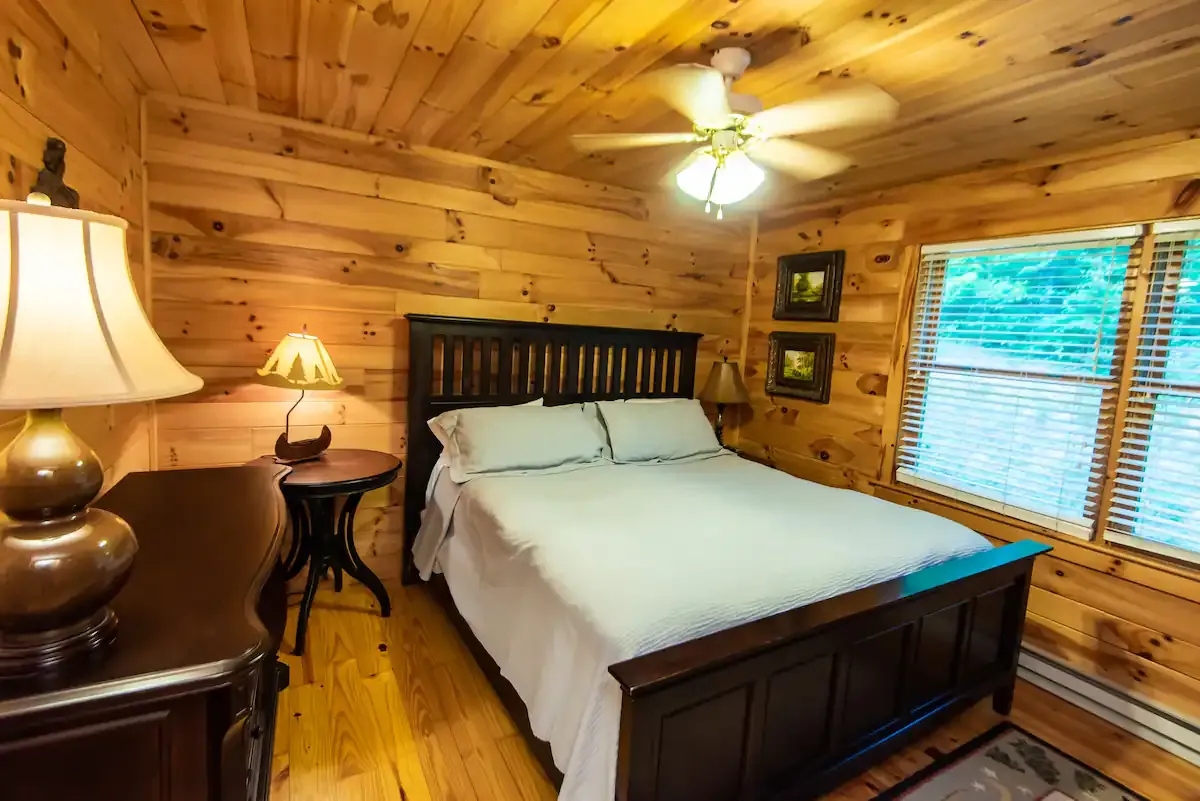 stay in style
Relax, rest, and mingle with your loved ones.
Choosing the right venue for your big day is one of the most important decisions you'll make, and we're thrilled that you're considering The Barn on New River. In addition to our stunning backdrop for your ceremony and reception, we offer onsite accommodation options that will take your wedding experience to the next level.
Imagine walking just a few steps from your reception to your cozy, comfortable cabin or honeymoon suite. No need to worry about transportation, traffic, or navigating unfamiliar streets late at night. Instead, you can simply relax and unwind in your own private retreat, surrounded by the beauty and tranquility of nature.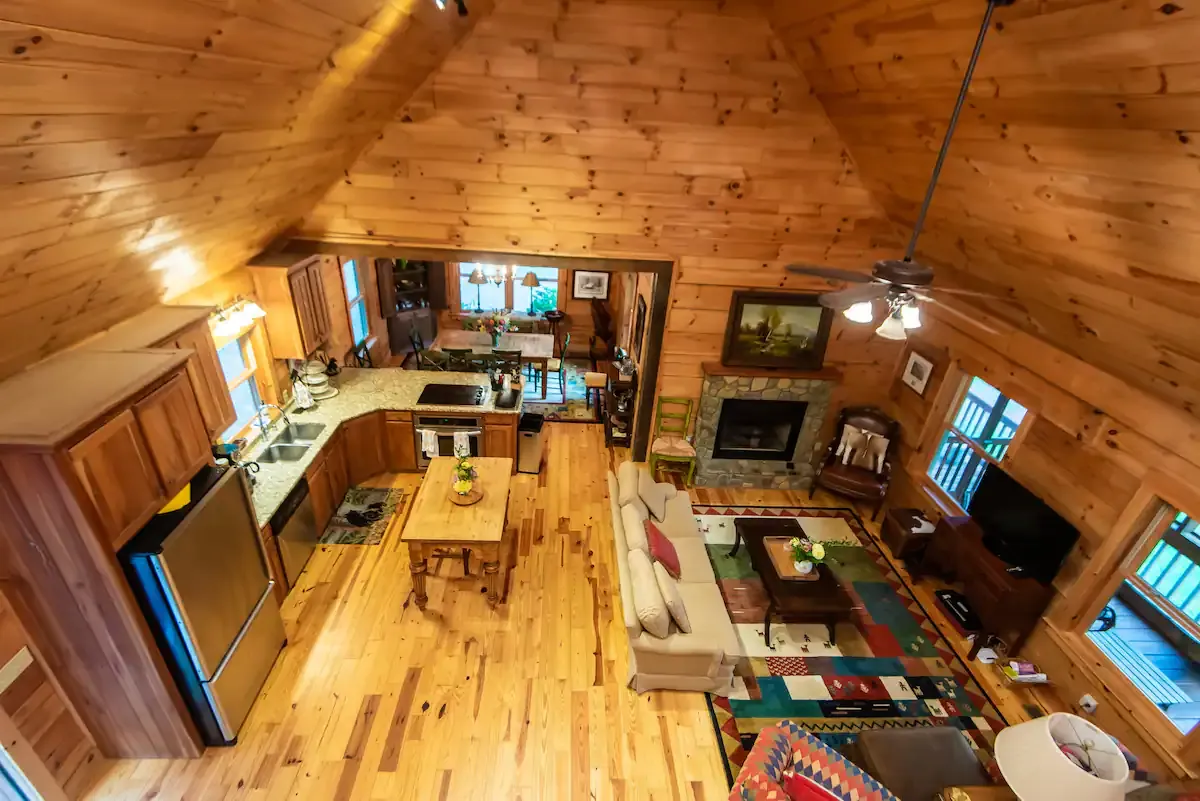 The Cabin
Our cabin for wedding guests is the perfect option for those who want to share their wedding experience with their closest friends and family members. With multiple bedrooms, a fully equipped kitchen, and a spacious living area, it's the ideal space for creating memories that will last a lifetime.
4 BR / 3 BA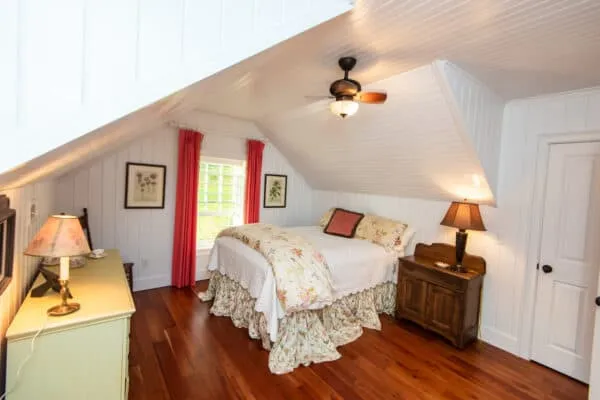 The Honeymoon Suite
And for the newlyweds, our Honeymoon Suite is the ultimate romantic getaway. Featuring a luxurious queen-sized bed, stunning views of the surrounding landscape, and all the amenities you need to make your stay as comfortable and enjoyable as possible, it's the perfect place to start your new life together.
1 BR / 1 BA / Separate Entrance with Private Kitchen and Bathroom
The benefits of staying on-site at The Barn on New River don't end with the convenience of being just a few steps away from your accommodations. Imagine waking up the morning after your wedding with your closest friends and family just a few paces away. You can share memories, stories, and laughs over a hot cup of coffee and a delicious meal, all while basking in the warm glow of your unforgettable wedding reception.
Not only do we offer onsite lodging for both of you and ten VIP guests, but four properties within five minutes of the venue can sleep an additional 34 guests. This means you can sleep up to 46 guests within a few minutes of the venue. Keep reading for more info.