Searching for "Barn Wedding Venues Near Me?" Start here!
If you're planning a wedding and searching for "barn wedding venues near me," we've got you covered. With rustic charm and natural beauty, look no further than these three stunning barn wedding venues. These venues offer versatile spaces for your ceremony and reception, ample room for guests, and unique photo opportunities you won't find anywhere else. So, let's take a closer look at the best barn wedding venues near you!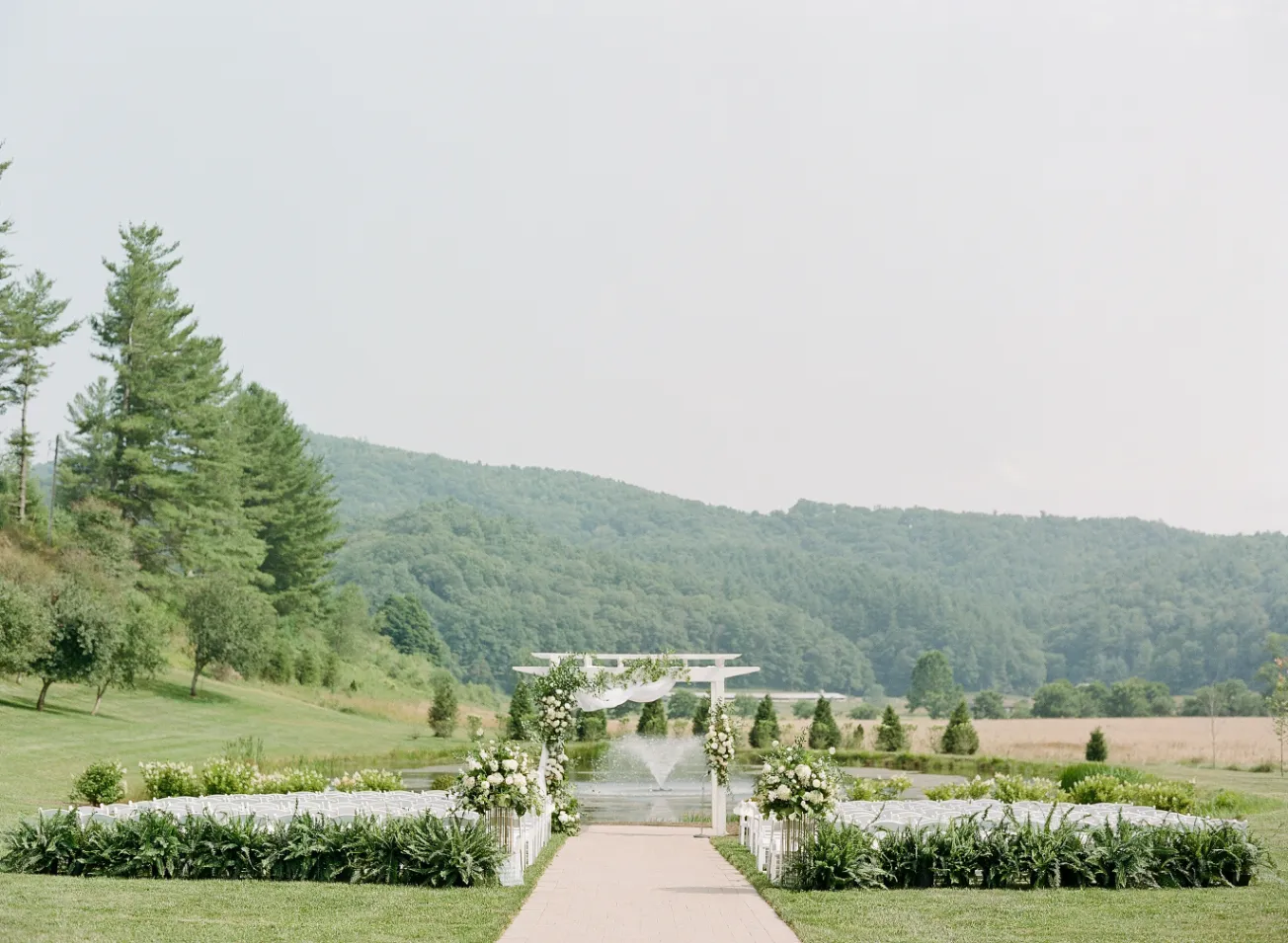 Table of Contents: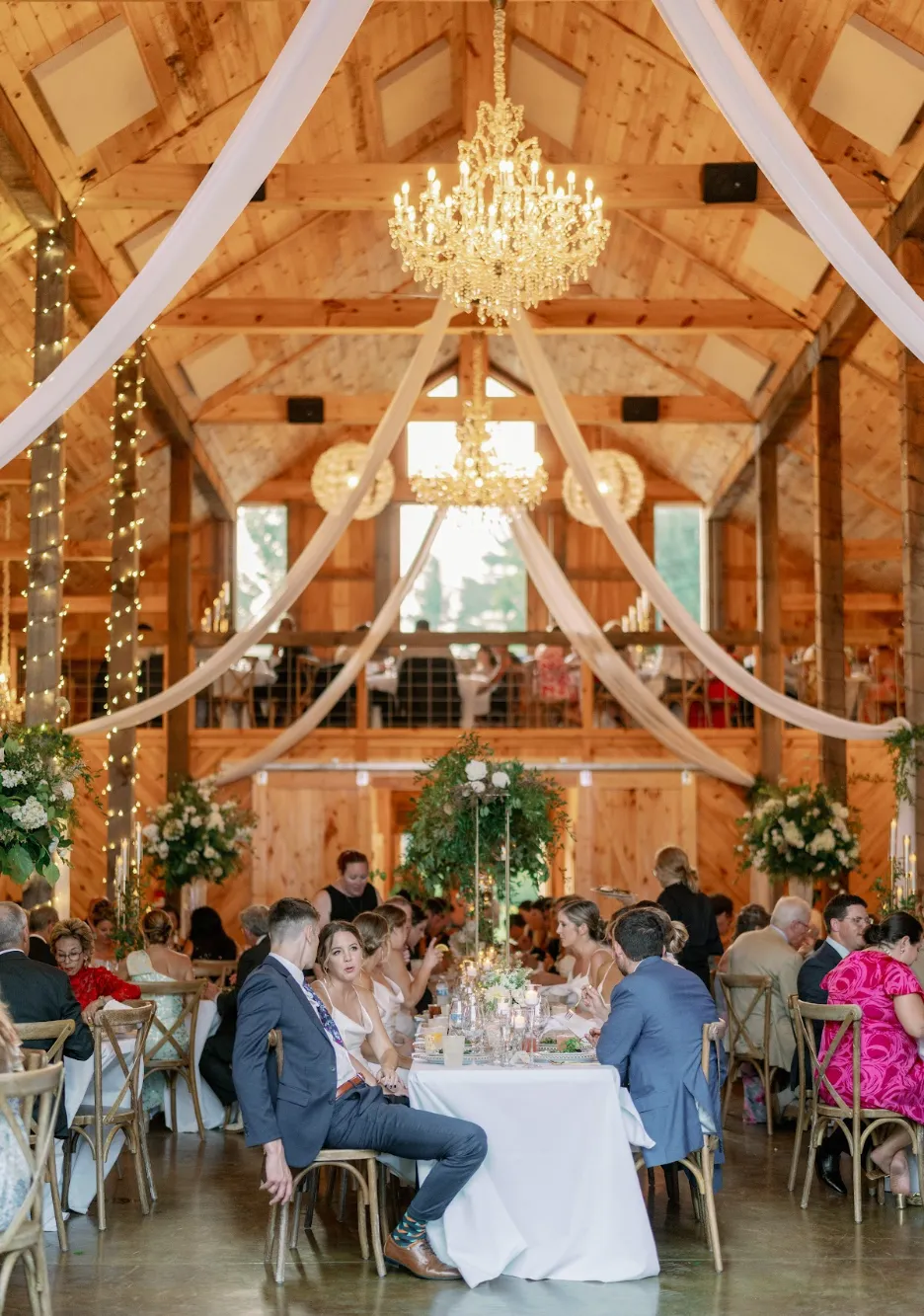 1. The Barn On New River in West Jefferson NC
"I've been meaning to write this review for months, but honestly it has taken me this long to process the wonder that was our wedding, and that is simply all down to choosing The Barn on New River as our venue in August 2022. From the moment we arrived, we felt at ease. My husband and I had searched high and low, but the barn was the only venue to bring me to tears. And Paula and Caroline are godsends! They made everything run so smoothly in the lead-up to the Big Day, worked with me, were patient with my million questions, made everything look like I had always envisioned, and kept me calm with the last-minute things that will inevitably crop up. We wanted to do something slightly different, and so we were the first to get married in front of the absolutely gorgeous dahlia garden. Paula even offered to plant bulbs in our wedding colors months in advance so that everything would look cohesive! The setting is second-to-none. Secluded, quiet, rural, beautiful, with still so much elegance and class. There is not a single thing I could have asked for that we didn't have; I'm a stickler for details, and they were all realized thanks to this beautiful venue and it's impeccable team. If I had it to do all over again, we'd choose the barn every time!" – Sunni Goodson, Google Review
The Barn on New River (that's us!) in West Jefferson, NC, is a charming and picturesque wedding venue offering rustic charm and glamour. The property spans 100 acres and features breathtaking views of the Blue Ridge Mountains and the South Fork of the New River. The post-and-beam style barn boasts soaring ceilings and Swarovski chandeliers, making it the perfect setting for a romantic and intimate wedding. The property also offers plenty of outdoor space for gathering guests around a fire pit, on an outdoor patio, or in the Dahlia garden for a stunning outdoor ceremony. With a capacity for up to 250 guests, The Barn on New River is perfect for couples seeking a unique and unforgettable wedding destination.
2. Rode's Barn in New Jersey
Address: 533 Kings Hwy, Swedesboro, NJ 08085
Phone: (856) 467-1300
Rode's Barn in Woolwich Township, NJ is a historic family-owned BBQ restaurant and wedding venue that offers couples a genuine barn wedding experience with a lot of history. The venue boasts a hardwood barn dance floor and beautiful grounds that are perfect for rustic weddings. While they offer wedding packages, they prefer to build them around each couple's unique preferences. The catering is handled by experienced folks who know exactly what people want to eat, ensuring that your guests will eat well. Rode's Barn is the perfect choice for couples looking for a warm and intimate wedding experience.
3. Park Winters in California
Address: 27850 Co Rd 26, Winters, CA 95694
Phone: (530) 669-3692
Park Winters is a locally owned and operated barn wedding venue that exudes rustic charm and natural beauty. Located in Winters, California, it offers a hidden haven in the middle of farm country, making it a perfect choice for a memorable wedding experience. The lush and picturesque alfresco spaces, along with the availability of professional and personalized services by appointment, make it one of the best wedding venues in the area. With its unique and breathtaking features, Park Winters is undoubtedly a top choice for couples seeking a one-of-a-kind wedding celebration.
FAQ About Barn Wedding Venues Near Me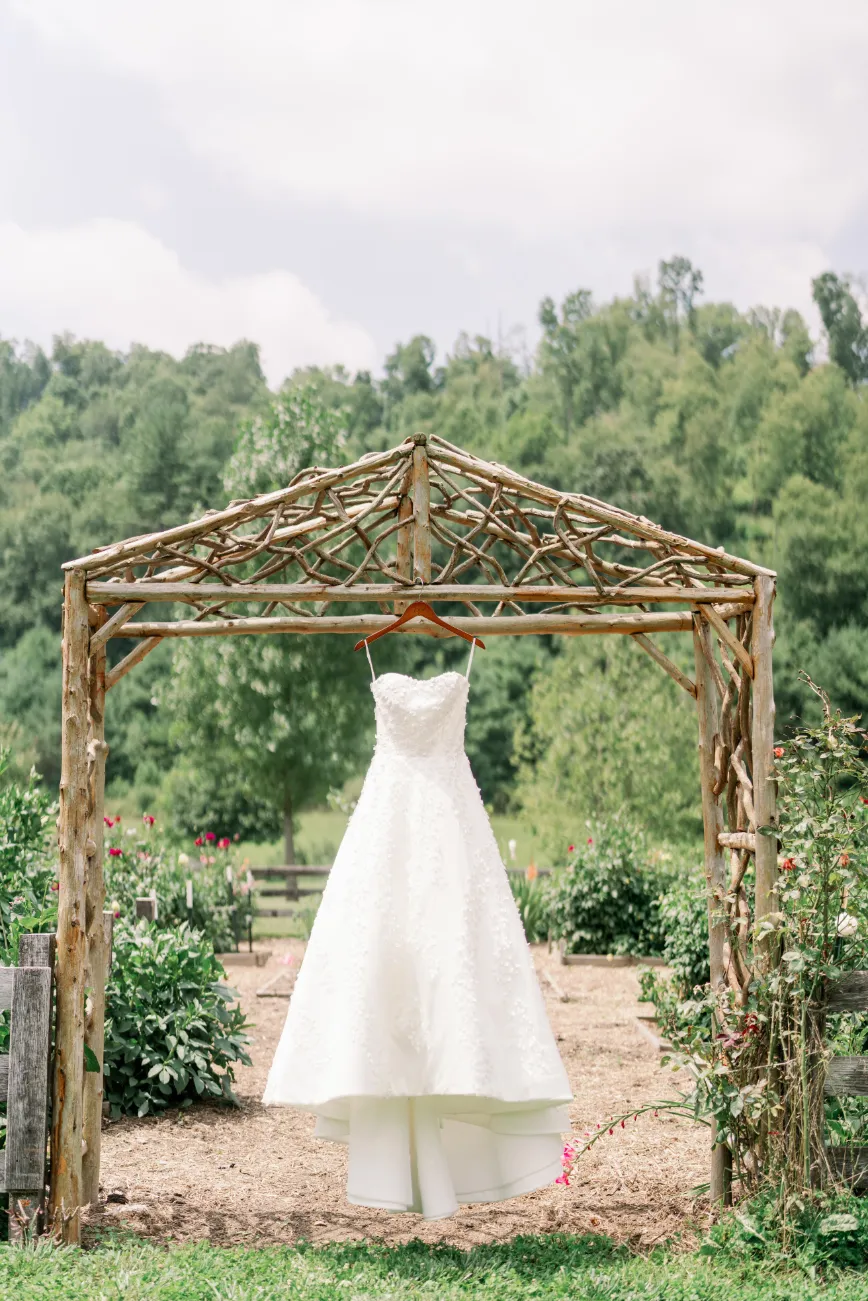 You've got the ring, set the date, and now you're on the hunt for the perfect venue for your dream wedding. If you're considering a rustic and charming barn wedding, you're in luck! Barn wedding venues are becoming increasingly popular for couples who want to tie the knot in a scenic, relaxed atmosphere. But we know you probably have a few questions about what to expect when choosing a barn wedding venue. That's why we've compiled this list of frequently asked questions to help you make an informed decision and plan the wedding of your dreams.
Benefits of Most Rustic Barn Wedding Venues
Rustic charm and character
Natural beauty of outdoor surroundings
Versatile space for both ceremony and reception
Unique photo opportunities
Ample space for guests
Option for DIY decorations and personal touches
Relaxed and informal atmosphere
Opportunity for outdoor activities and games
Budget-friendly compared to traditional venues
Chance to support local farms and businesses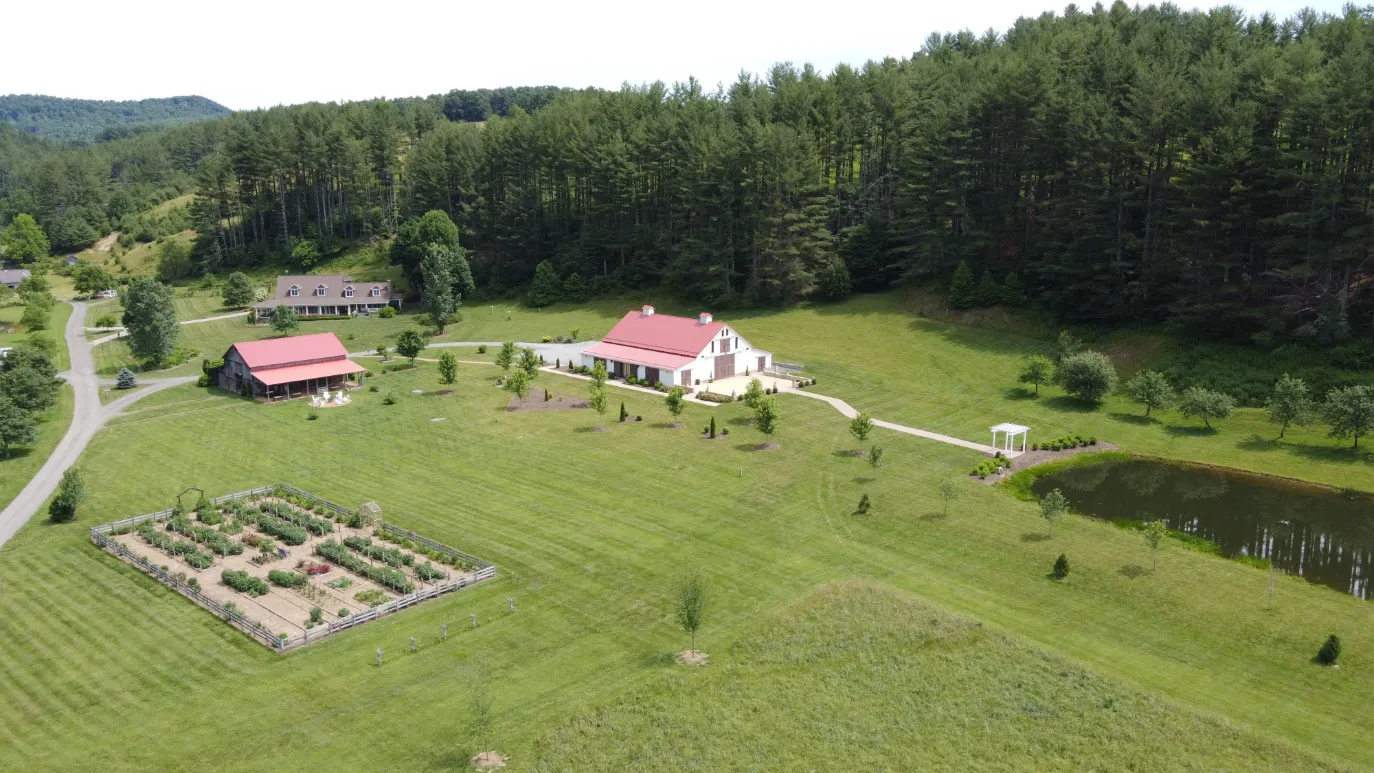 What are the best wedding venues barns near me?
Look no further if you're looking for the best wedding venue barns in the USA! Here are top-rated venues by the state that are sure to make your special day unforgettable:
| | |
| --- | --- |
| State | Barn Wedding Venue |
| California | |
| Colorado | |
| Florida | |
| Georgia | |
| Illinois | |
| Michigan | |
| North Carolina | |
| Ohio | |
| Pennsylvania | |
| Tennessee | |
| Texas | |
| Virginia | |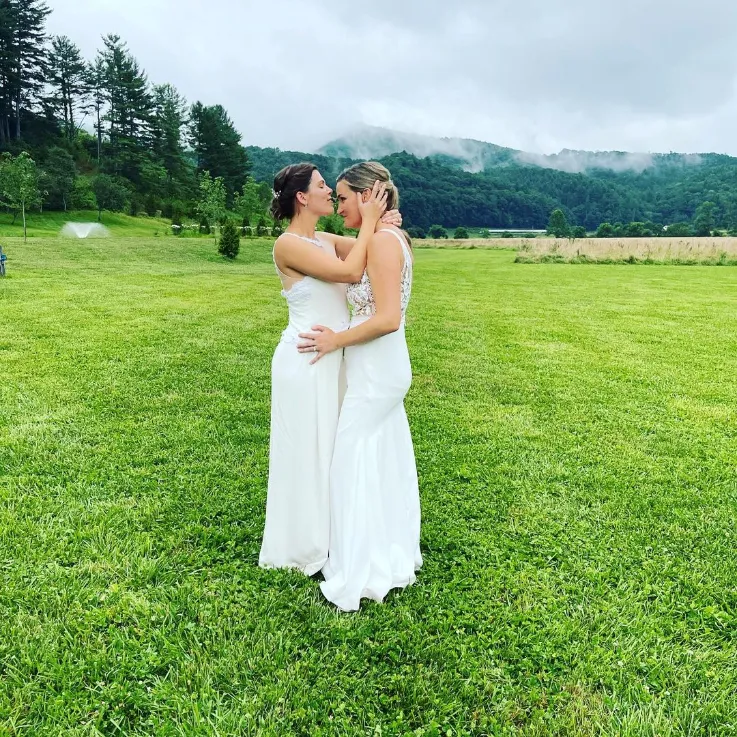 What is the best barn wedding venue in Pennsylvania?
Hands down, Old Carter Barn is the best barn wedding venue in Pennsylvania. The owners are SUPER friendly and I know them personally.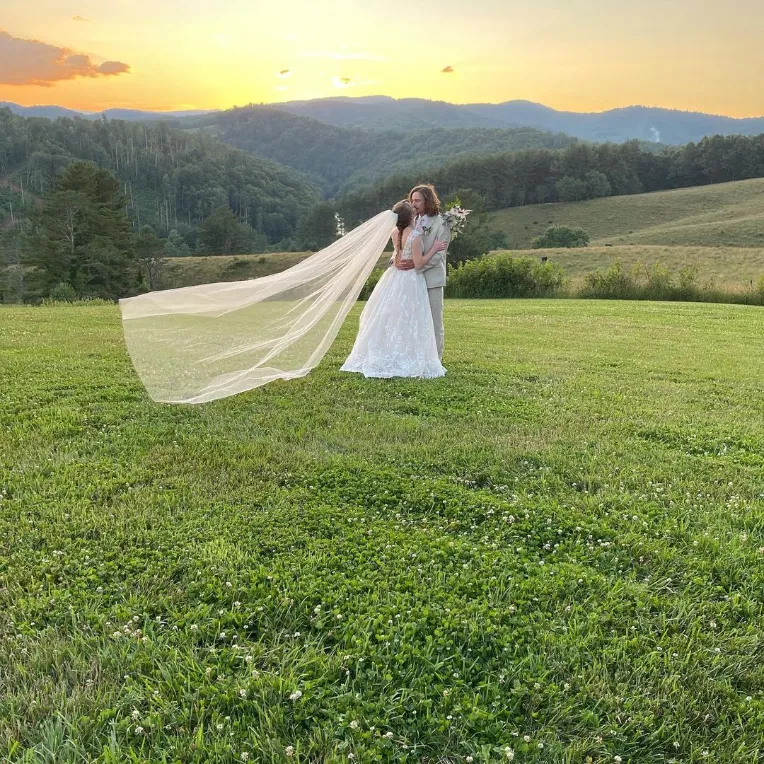 What services and amenities are offered at farms and barn wedding venues?
Indoor and outdoor ceremony sites
Reception spaces, including barns, tents, and pavilions
Bridal suites and groomsmen's quarters for getting ready
Tables, chairs, and linens
Lighting and decor
Sound systems and microphones
Bar and catering services
On-site event coordinators and planners
Access to surrounding outdoor areas for photography and activities
Parking and shuttle services
Heating and air conditioning for indoor spaces
Restrooms and facilities for guests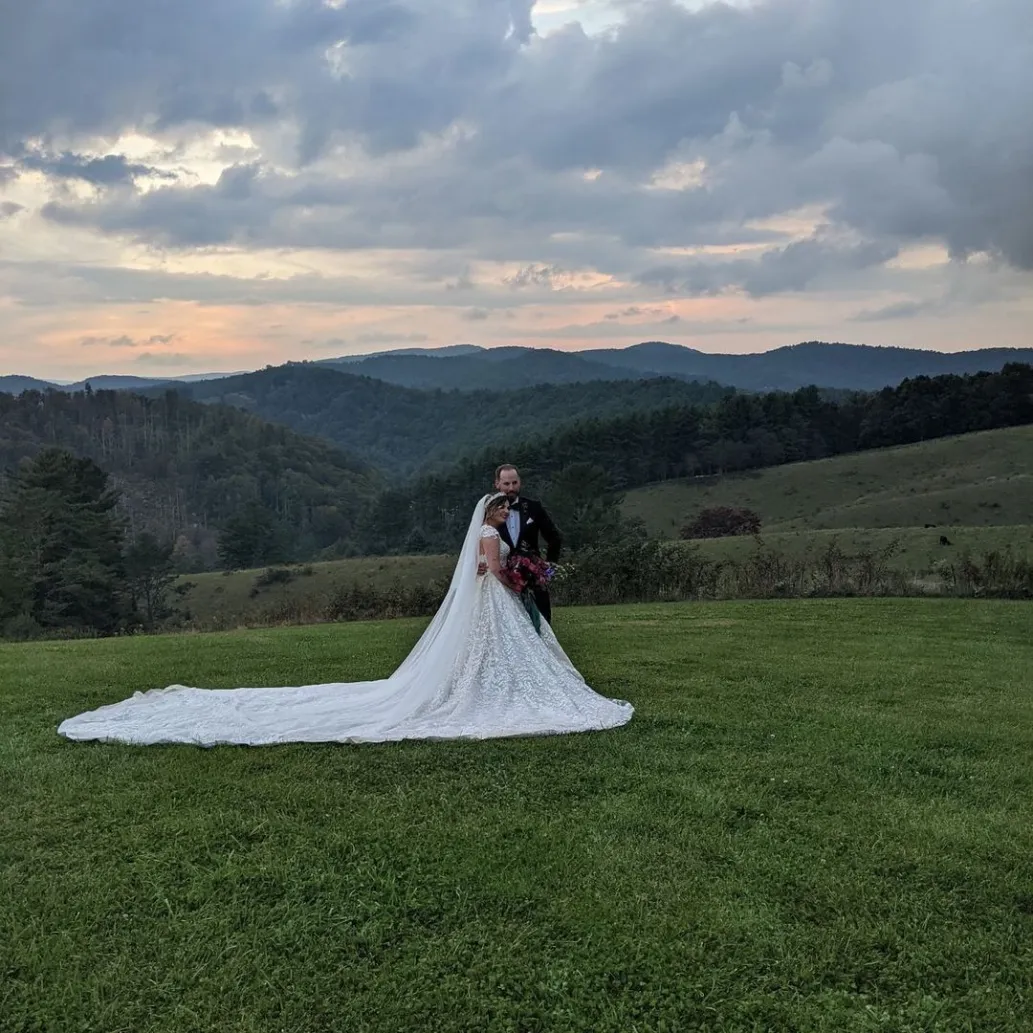 How much do barn wedding venues in North Carolina typically charge?
The cost of a barn wedding venue in North Carolina can vary based on several factors. Typically, venues offer a range of rates depending on the day of the week and whether it's a holiday. Some venues may also offer discounts if you're flexible on having an off-site ceremony. Other factors that may impact the pricing include the location and size of the venue and the amenities included in the package. For example, if the venue is located in the mountains or near popular tourist destinations, you may expect a higher price. Additionally, larger venues that accommodate more guests may have higher rates. And of course, the season plays a role too – peak wedding season (May to October) is usually more expensive.
At The Barn on New River, our venue package starts at $4,500.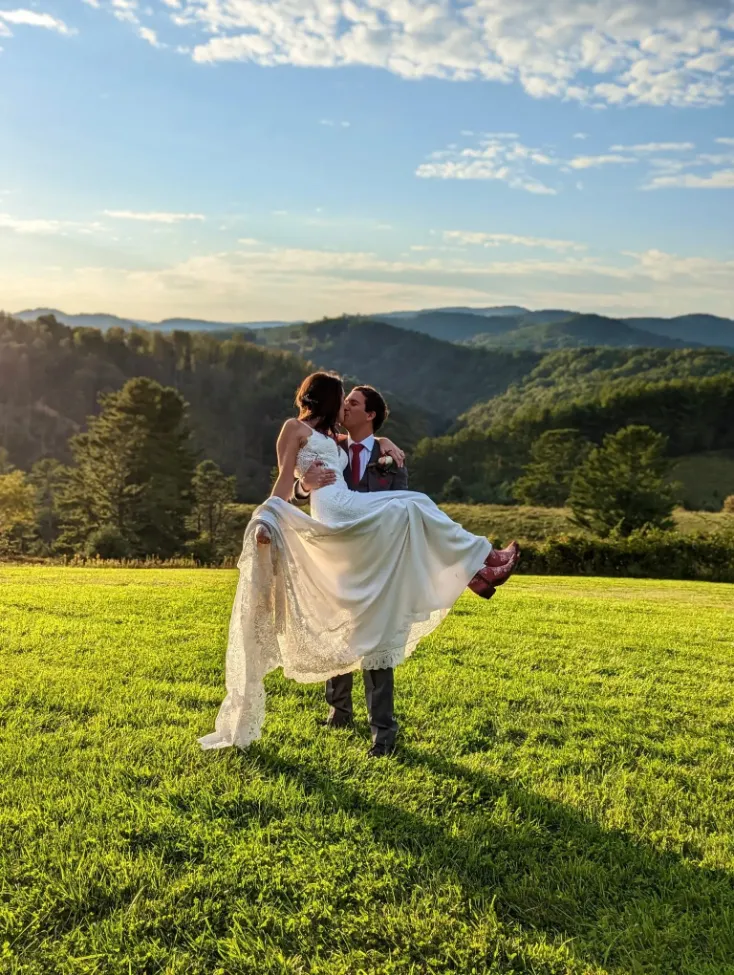 What are the advantages of having a rustic barn wedding?
A rustic barn wedding can offer many advantages for couples looking for a unique and charming venue. Here are some of the benefits of having a rustic barn wedding:
Rustic barn venues offer a beautiful and natural setting for your special day, allowing you to incorporate the beauty of nature into your wedding decor.
Barns are typically spacious and can accommodate indoor and outdoor ceremonies, providing flexibility in inclement weather.
Barn venues often have a relaxed and comfortable atmosphere, creating a cozy and intimate setting for your guests.
With their unique charm and character, barns provide a perfect backdrop for beautiful and memorable wedding photos.
Barn venues offer versatility for customization, allowing you to decorate and personalize the space to fit your individual style and taste.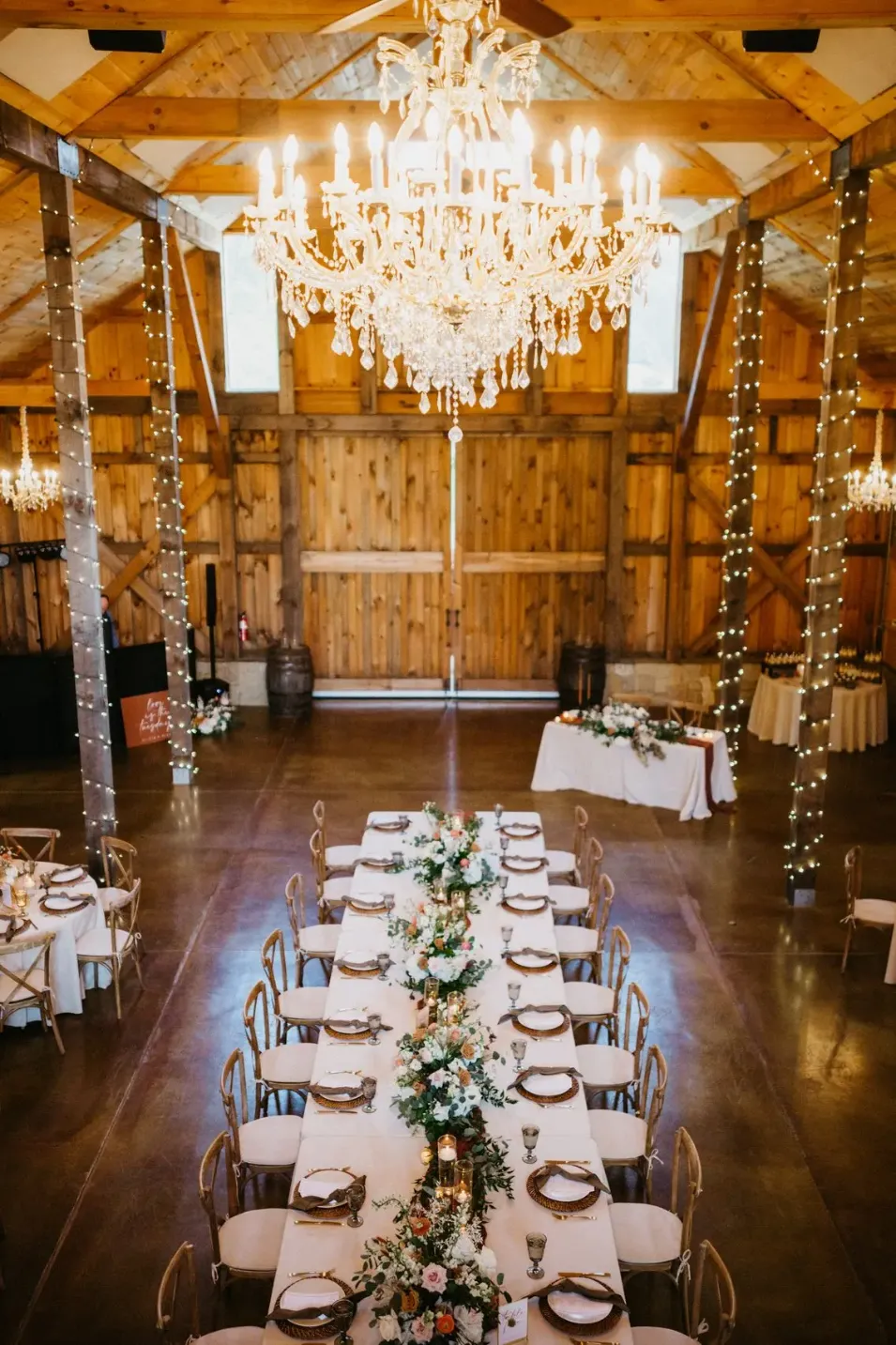 Are there any outdoor or farm wedding venues in North Carolina?
The Barn of Chapel Hill – Chapel Hill NC
Hawkesdene Estate – Andrews NC
The Cotton Gin – Monroe NC
The Fields of Blackberry Cove – Weaverville NC
The Barn at Valhalla – Chapel Hill NC
Highgrove Estate – Fuquay-Varina NC
The Pavilion at Carriage Farm – Raleigh NC
The Farm at Brusharbor – Concord NC
The Farm at Old Edwards Inn – Highlands NC
The Lodge at Bear River – Marshall NC
The Barn On New River – West Jefferson NC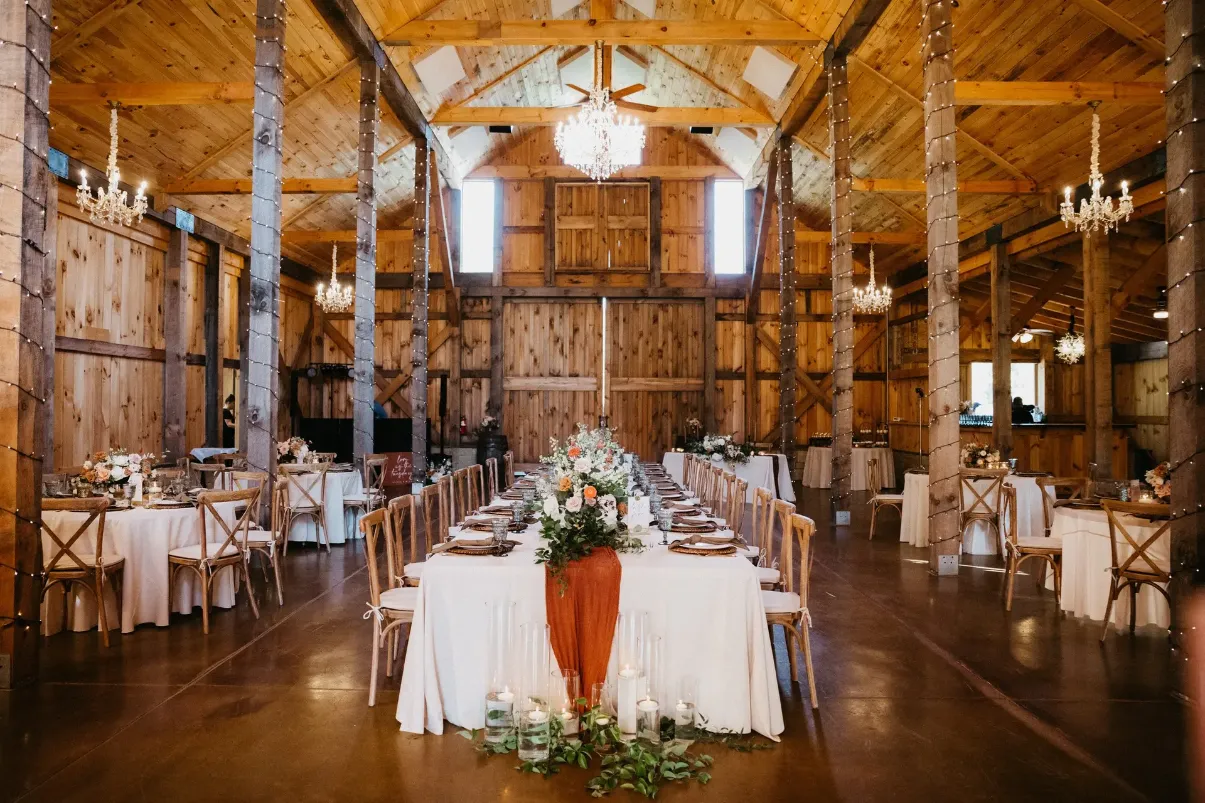 Are there any reception barns around me that offer catering services?
It depends on where you are located. For instance, we are in North Carolina, so here is the best way to find out.
One way is to search online for wedding venues in North Carolina that offer catering services. You can use search terms like "barn wedding venues in North Carolina with catering services" or "rustic wedding venues with on-site catering in North Carolina." This should provide you with a list of venues that offer both catering and a barn setting for your wedding reception.
Another option is using wedding planning websites like The Knot, WeddingWire, or Zola. These websites have search tools that allow you to filter your search results by location, venue type, and services offered, including catering. Please note that most people pay lots of money to list their venue on these website, so it's not necessarily the best wedding venue that you're looking at, just the one willing to spend the most money. Reviews always reveal the truth :)
You can also reach out to local wedding planners or event coordinators who may have knowledge of reception barns that offer catering services in your area. They can recommend and help you find the perfect venue for your special day.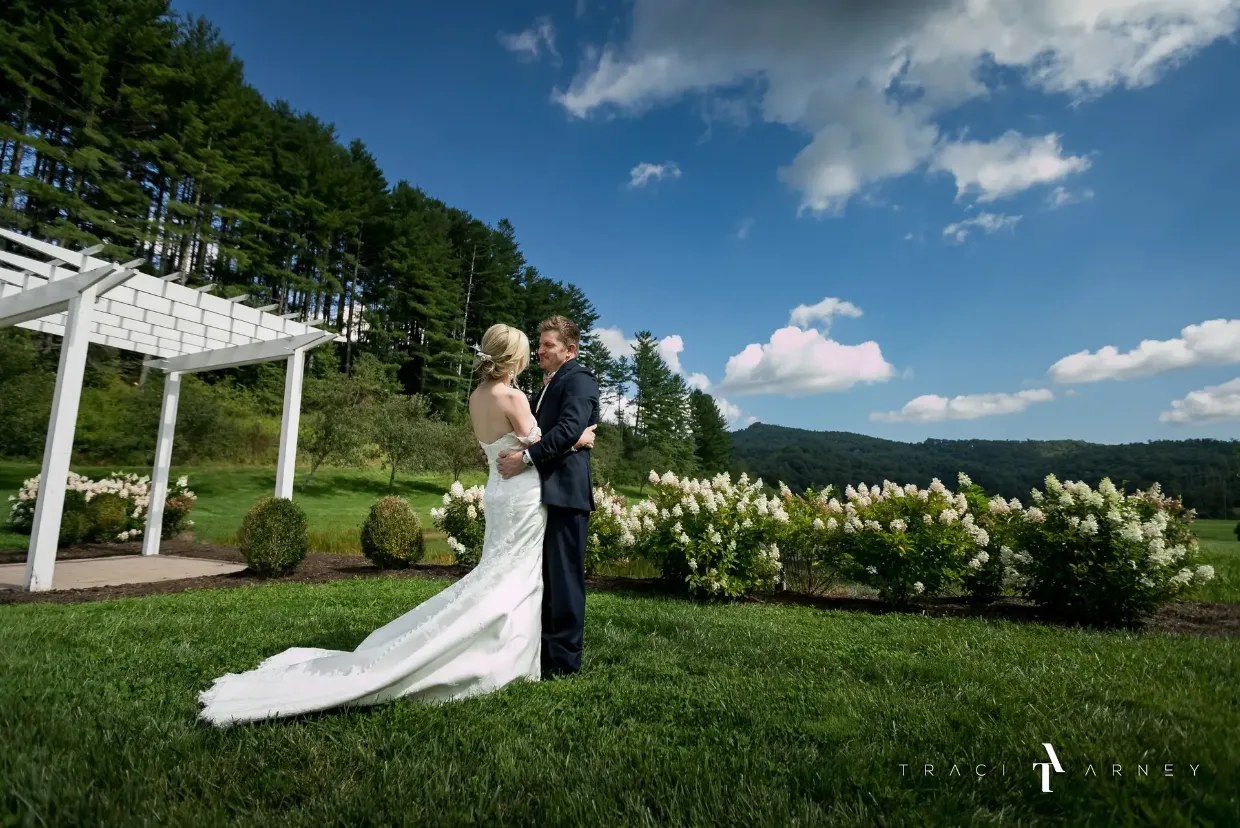 Are there any barn wedding venues that have chandelier lighting?
Many barn wedding venues offer chandelier lighting to create a romantic and elegant ambiance for your special day. At The Barn on New River, we have a grand chandelier in the barn space to create an inviting and upscale atmosphere.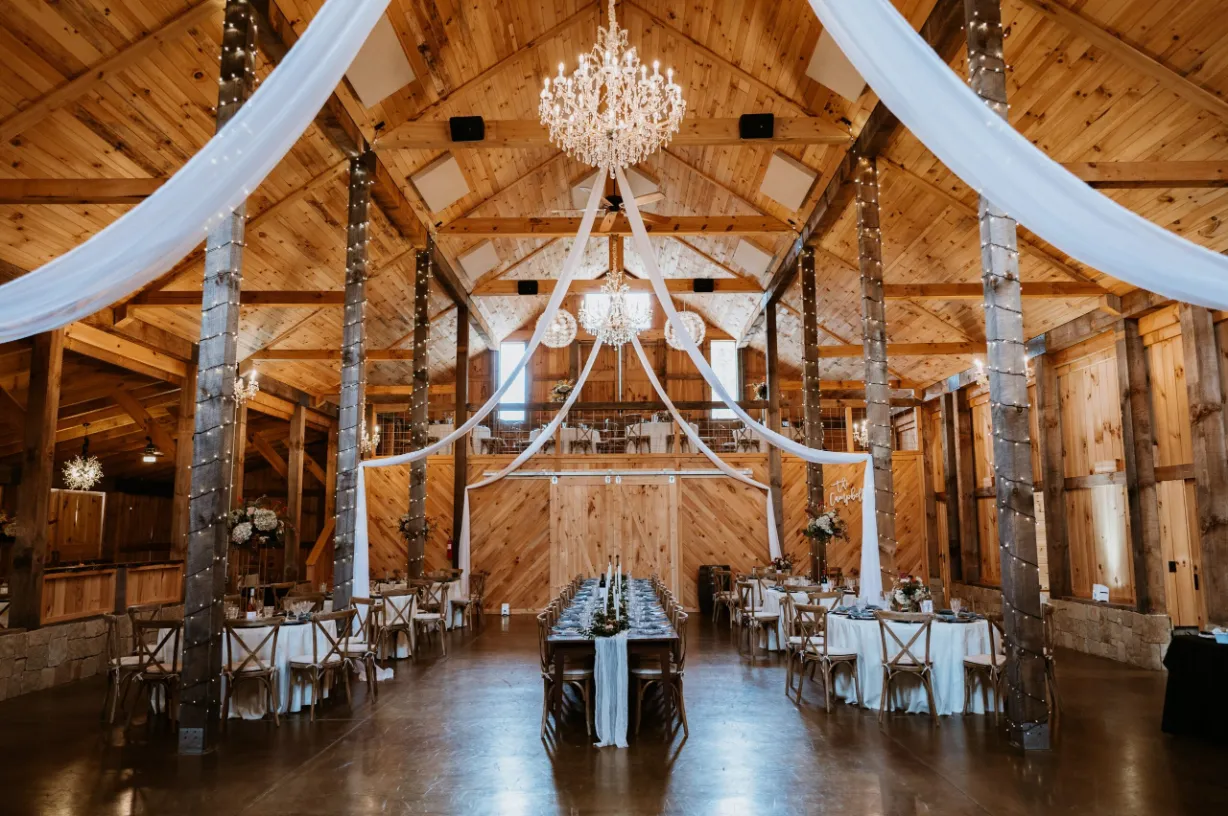 Are there any barn wedding venues with a pond or patio area?
Yes! The Barn On New River has a stone pathway that leads to the gorgeous gazebo. The gazebo has a stunning backdrop that includes:
A pond with a fountain
Blue Ridge Mountain views
South Fork of New River views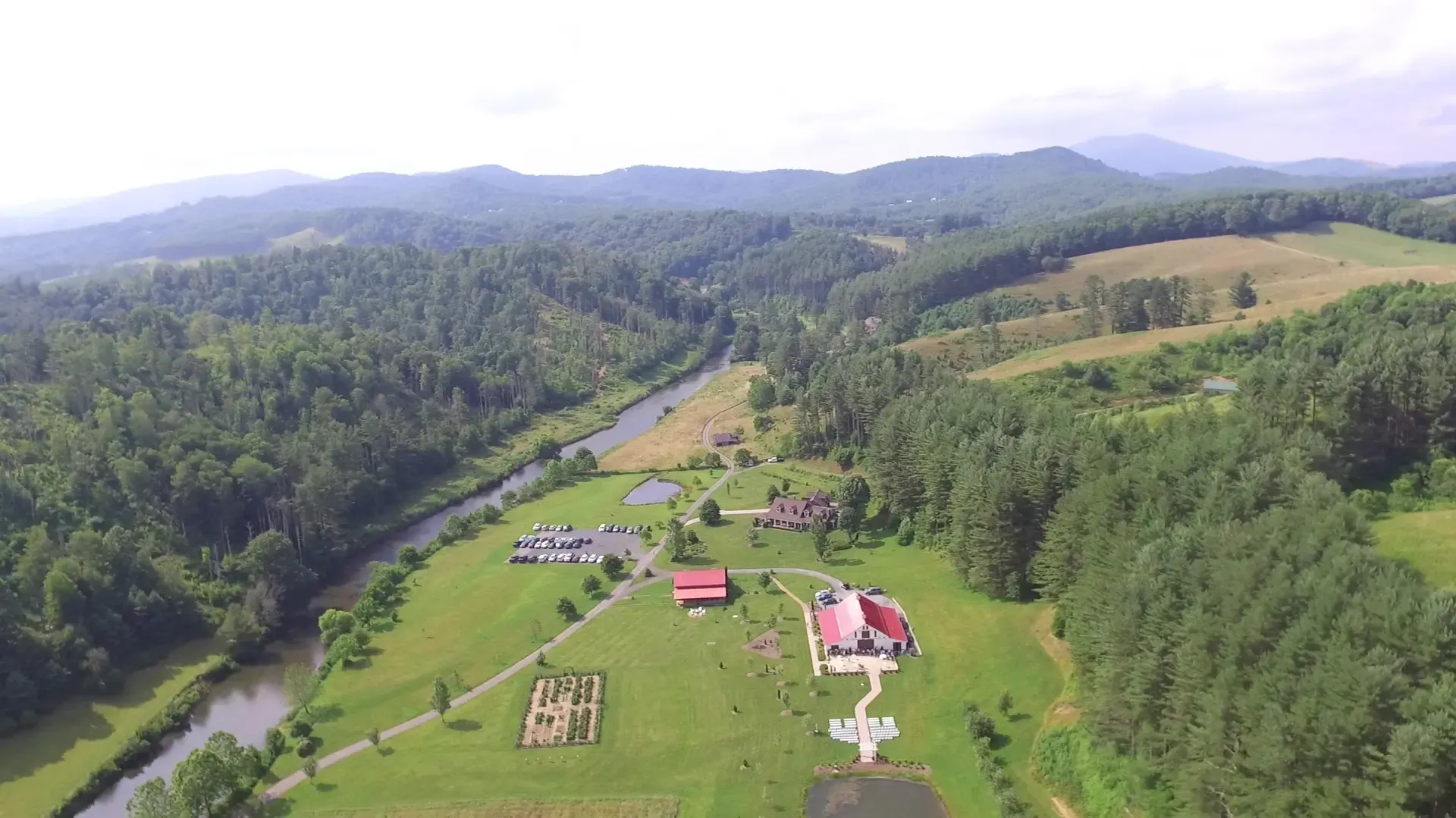 Are there any barn wedding venues with features like a tree grove or vineyards?
You bet! Mountain House Estate in Northern California is a dreamy aesthetic barn wedding venue, but so much more. They feature Oak groves with towering trees, gardens, and yes – even vineyards! It's worth taking a tour if you want to get married in Northern California.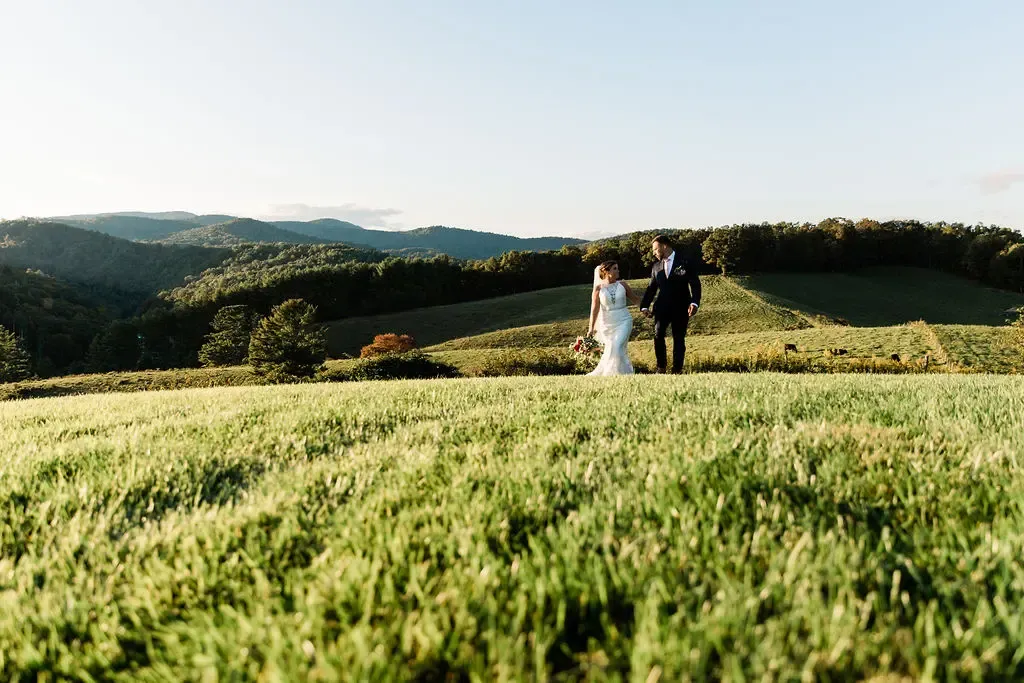 Destination Weddings in North Carolina Mountains
The North Carolina mountains are a breathtaking destination for any couple looking for a rustic and scenic wedding venue. The Blue Ridge Mountains offer sweeping views and a serene atmosphere, making your special day even more magical. Luckily, several barn wedding venues in the area are perfect for hosting your dream wedding.
The Overlook Barn
Address: 830 Elderberry Ridge Rd, Banner Elk, NC 28604
Phone: (828) 414-1156
The Overlook Barn is one of the top mountain wedding venues in North Carolina. It boasts a renovated historic barn perched atop Beech Mountain, with stunning 30-foot arched ceilings and original exposed wood beams. The venue was fully renovated in 2015 with upscale rustic elegance in mind, including high-end acid-stained concrete floors, four renovated bathrooms, and two upscale suites for the bride and groom. The Overlook Barn can accommodate up to 250 guests for a seated dinner, making it perfect for larger weddings.
The Barn at Valhalla
Address: 1040 Duffy's Way, Chapel Hill, NC 27516
Phone: (919) 360-4922
Another fantastic option is the Barn at Valhalla. This venue offers a stunning mountain backdrop and a charming rustic barn that has been restored to preserve its original character. The Barn at Valhalla can accommodate up to 250 guests and includes a bridal suite, groom's cabin, and outdoor ceremony site. Additionally, the venue offers a variety of amenities, including tables and chairs, linens, and a sound system.
The Hawkesdene Mountain Estate
Address: 381 Phillips Creek Rd, Andrews, NC 28901
Phone: (828) 321-6027
The Hawkesdene Mountain Estate is another wonderful option for a mountain destination wedding. The estate is nestled in the heart of the Nantahala National Forest and offers breathtaking views of the mountains. The venue includes a rustic barn, outdoor ceremony sites, and luxurious accommodations for up to 80 guests. The Hawkesdene Mountain Estate also offers a variety of wedding packages to fit your needs and budget.
Sawyer Family Farmstead (Chimney Pond Farm)
Address: 240 Chimney Pond Rd, Glenville, NC 28736
Phone: (828) 743-5456
Lastly, the Sawyer Family Farmstead is a picturesque venue with a rustic barn and stunning mountain views. The farmstead can accommodate up to 150 guests and includes a bridal suite, groom's cabin, and outdoor ceremony site. The venue also offers a variety of amenities, including tables and chairs, linens, and a sound system.
In conclusion, the North Carolina mountains offer a beautiful and serene backdrop for a destination wedding. Whether you choose the Overlook Barn, the Barn at Valhalla, the Hawkesdene Mountain Estate, or the Sawyer Family Farmstead, you can rest assured that your wedding will be a magical and unforgettable experience.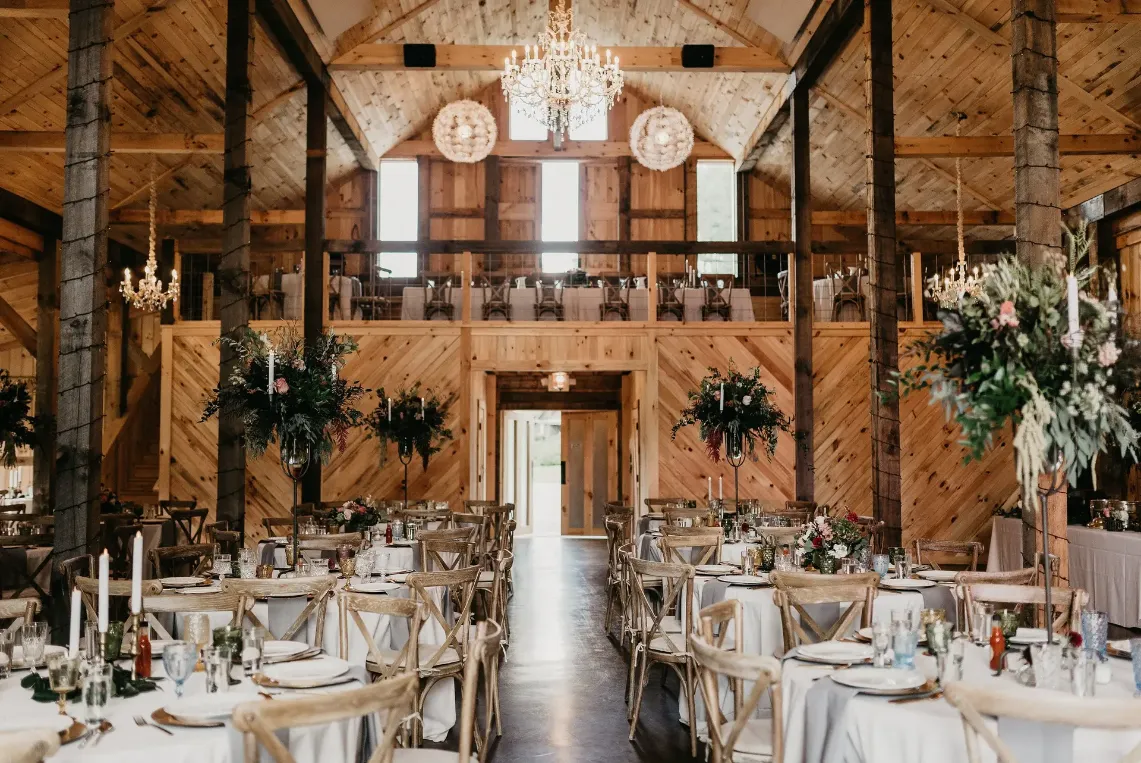 What are some of the most popular cities and towns in North Carolina where I can have a wedding?
Charlotte, Raleigh, Greensboro, Durham, Winston-Salem, Fayetteville, Cary, Wilmington, High Point, Greenville, Concord, Asheville, Gastonia, Jacksonville, Chapel Hill, Rocky Mount, Huntersville, Burlington, Wilson, Kannapolis, Apex, Hickory, Goldsboro, Indian Trail, Mooresville, Wake Forest, Monroe, Salisbury, Matthews, Holly Springs, Garner, New Bern, Sanford, Cornelius, Thomasville, Asheboro, Statesville, Mint Hill, Fuquay-Varina, Morrisville, Kernersville, Lumberton, Kinston, Carrboro, Clayton, Shelby, Laurinburg, Lenoir, Havelock, Elizabeth City, Mount Holly, Masonboro, Albemarle, Knightdale, Oxford, King, Siler City, Fletcher, Harrisburg, Winterville, Eden, Lewisville, Roxboro, Belmont, Pineville, Archdale, Morehead City, Black Mountain, Mills River, Williamston, Creedmoor, Butner, Forest City, Marion, Boiling Spring Lakes, Brevard, Sawmills, Pilot Mountain, Wadesboro, Oak Island, Newport, Nashville, Pleasant Garden, Maiden, Canton, Pittsboro, Bessemer City, Lake Waccamaw, Flat Rock, Tarboro, Midway, Benson, Carthage, Weaverville, Fairmont, Robbinsville, St. James, Zebulon, Taylorsville, Faison, Bladenboro, China Grove, Polkton, Lillington, Farmville, River Bend, Connelly Springs, Richlands, Belhaven, Rutherfordton, Lake Park, Valdese, Red Oak, Biscoe, Nashville, Stokesdale, Selma, Saluda, Maxton, Yanceyville, Calabash, Walstonburg, McLeansville, Carolina Beach, Cedar Point, Whispering Pines, Wagram, Sharpsburg, Danbury, Burgaw, Elizabethtown, Spencer, South Rosemary. Just to name a few! :)
Woah, our fingers are tired from typing! We hope this list helped you narrow down your barn wedding venues and answered some common FAQs. Best of luck on your venue hunt!