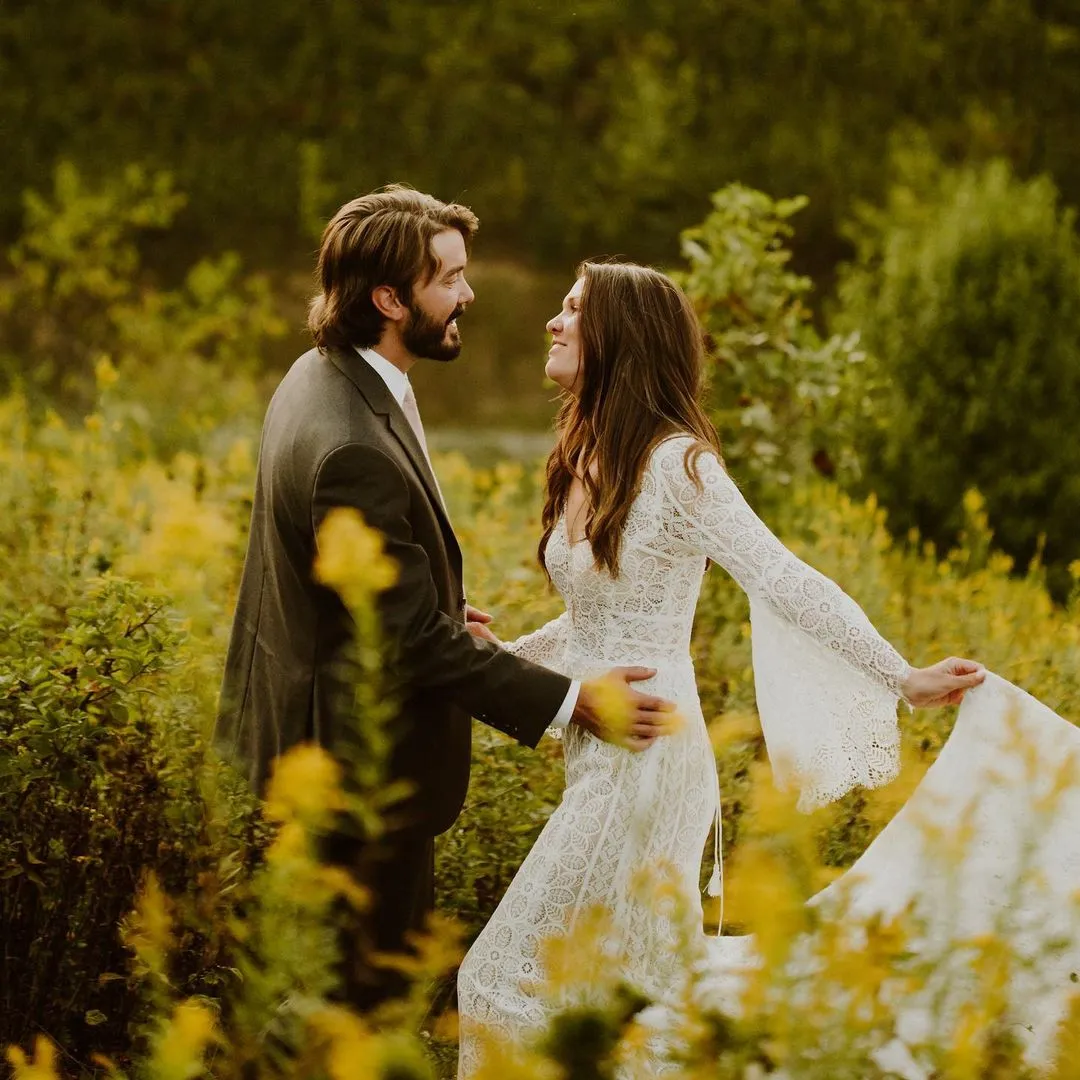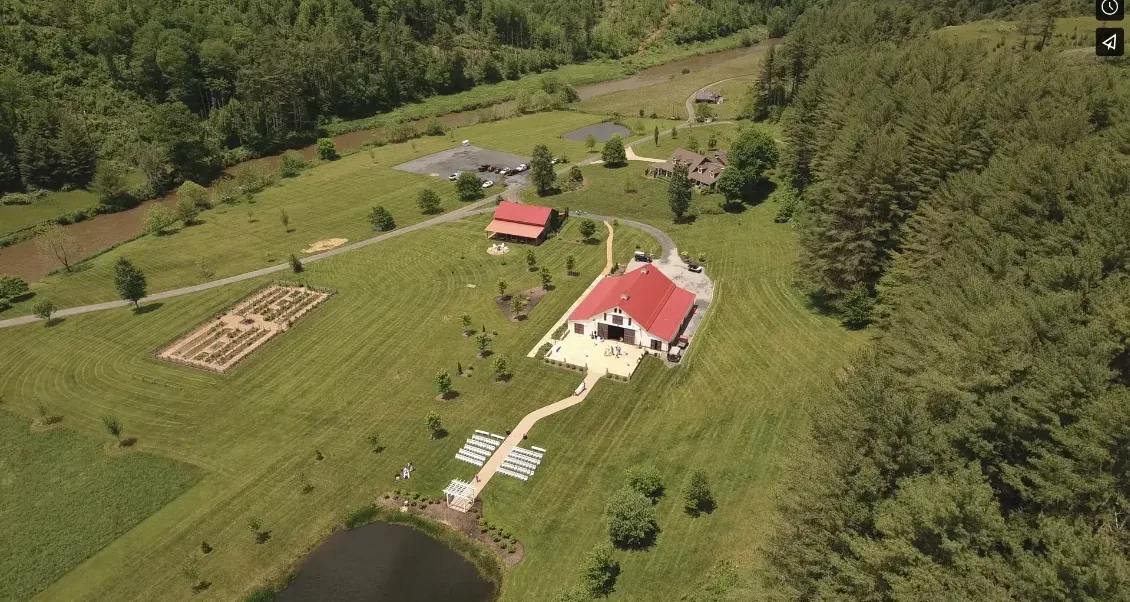 Our Property & Spaces
At The Barn On New River, we understand that planning a wedding can be stressful, especially if you're not familiar with the area. But fear not, we're here to help you create a beautiful and unforgettable wedding day that will be a work of art.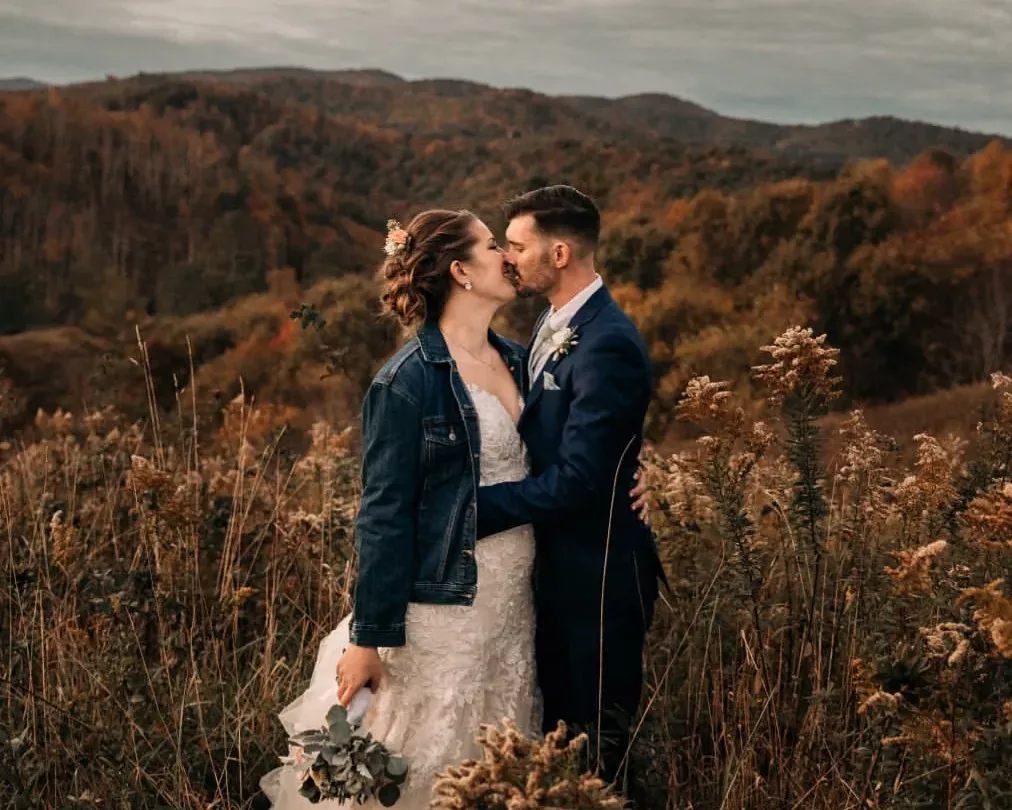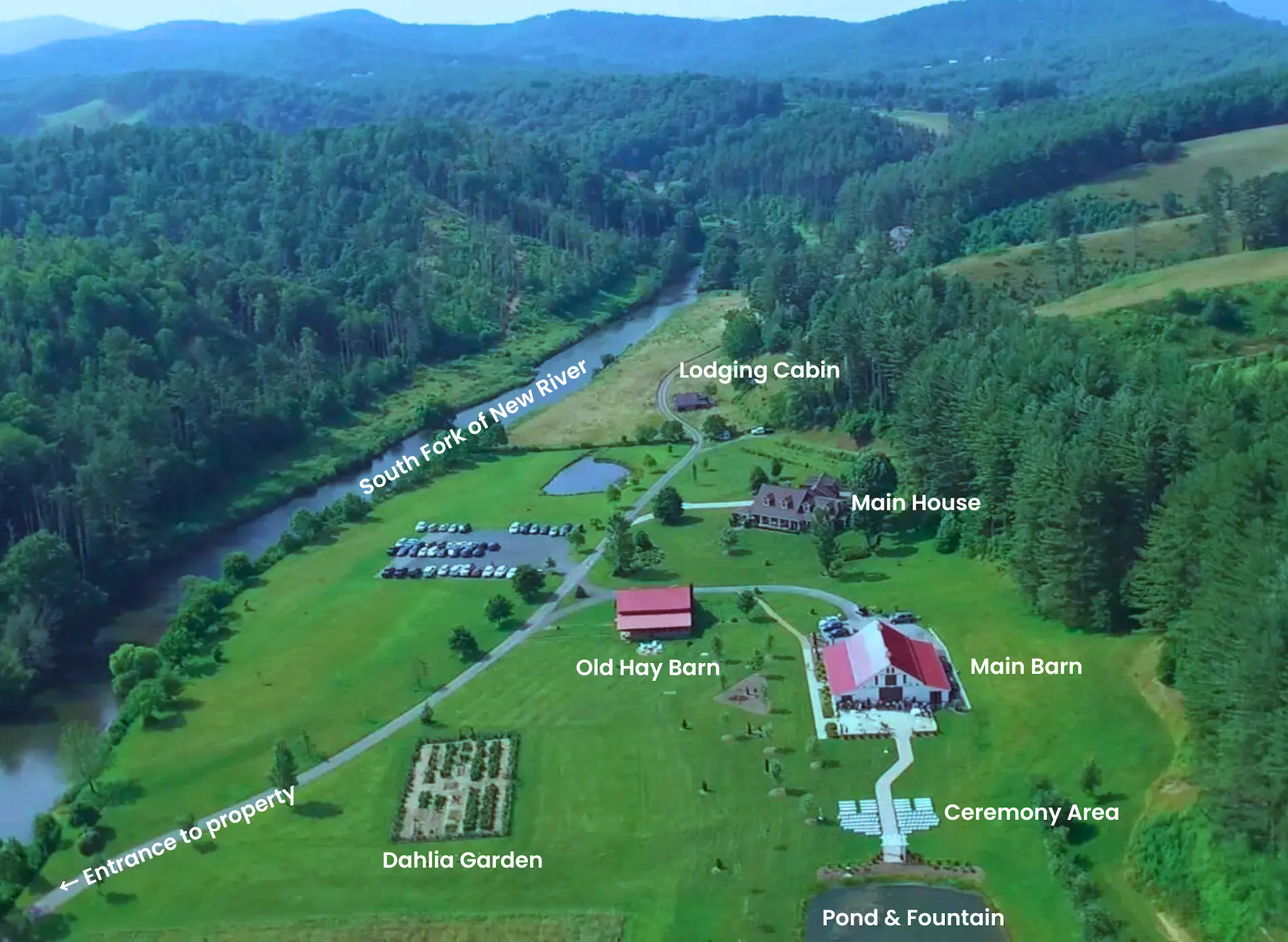 Our 90-Acre Property
Our property spans across 90 acres and boasts stunning views of the Blue Ridge Mountains and South Fork on New River riverfront access. It features a reception Barn (The Main Barn) with two ready rooms, a second barn (The Old Hay Barn) ideal for outdoor seating, games, and socializing, a beautiful garden, a pond with a fountain, a Main House complete with a honeymoon suite, and a lodging Cabin to accommodate your VIP guests who wish to stay overnight.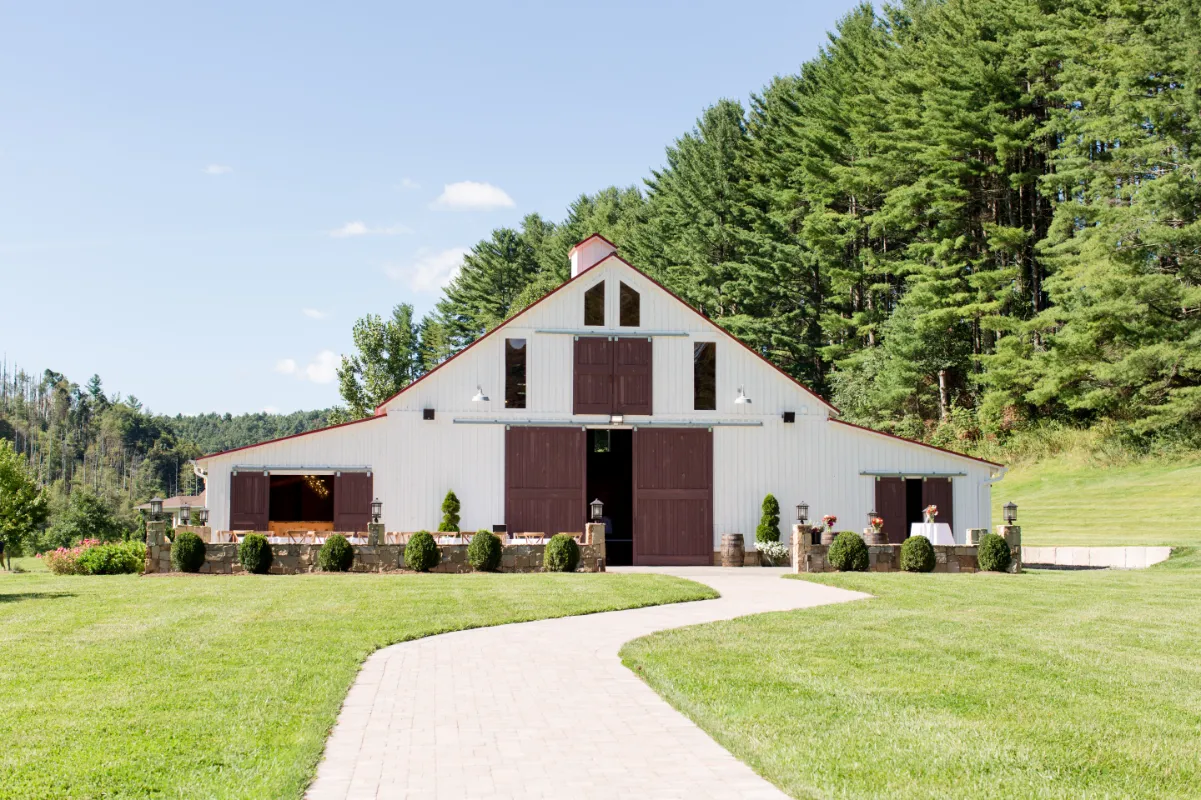 The Barn
Upon entering the Barn, its elegance will captivate you. The Barn features stunning 30′ post and beam ceilings, exquisite Swarovski crystal chandeliers, charming string lighting, and marvelous acid-stained concrete floors, spanning across 4900 sq. ft. The Barn on New River is a unique and beloved venue that never fails to impress our couples and their wedding guests.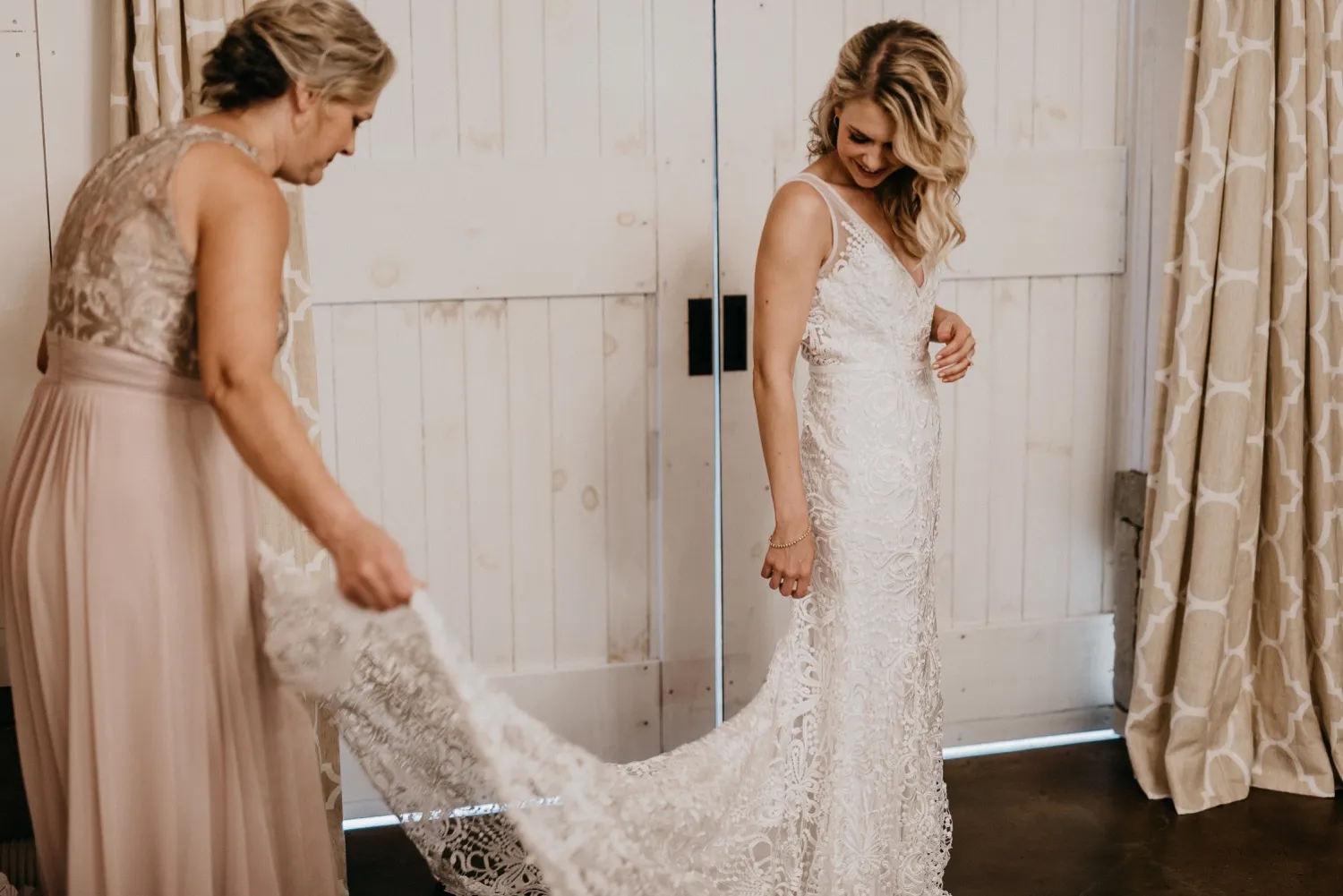 The Dahlia Suite & The Lounge
Our venue features two distinct areas for preparing for your big day. The Dahlia Suite is a stunning and spacious area with ample natural light, perfect for relaxing and unwinding. With plentiful mirrors and optimal lighting, it is the perfect space for getting ready. The suite is conveniently connected to the women's bathroom for added convenience. Meanwhile, The Lounge is located at the opposite end of the barn, offering a cozy and comfortable atmosphere where you can watch TV and get ready with ease. Both suites provide plenty of seating and private entry points into the barn and outdoors, ensuring that you and your party will have ample space and privacy as you prepare for your unforgettable day.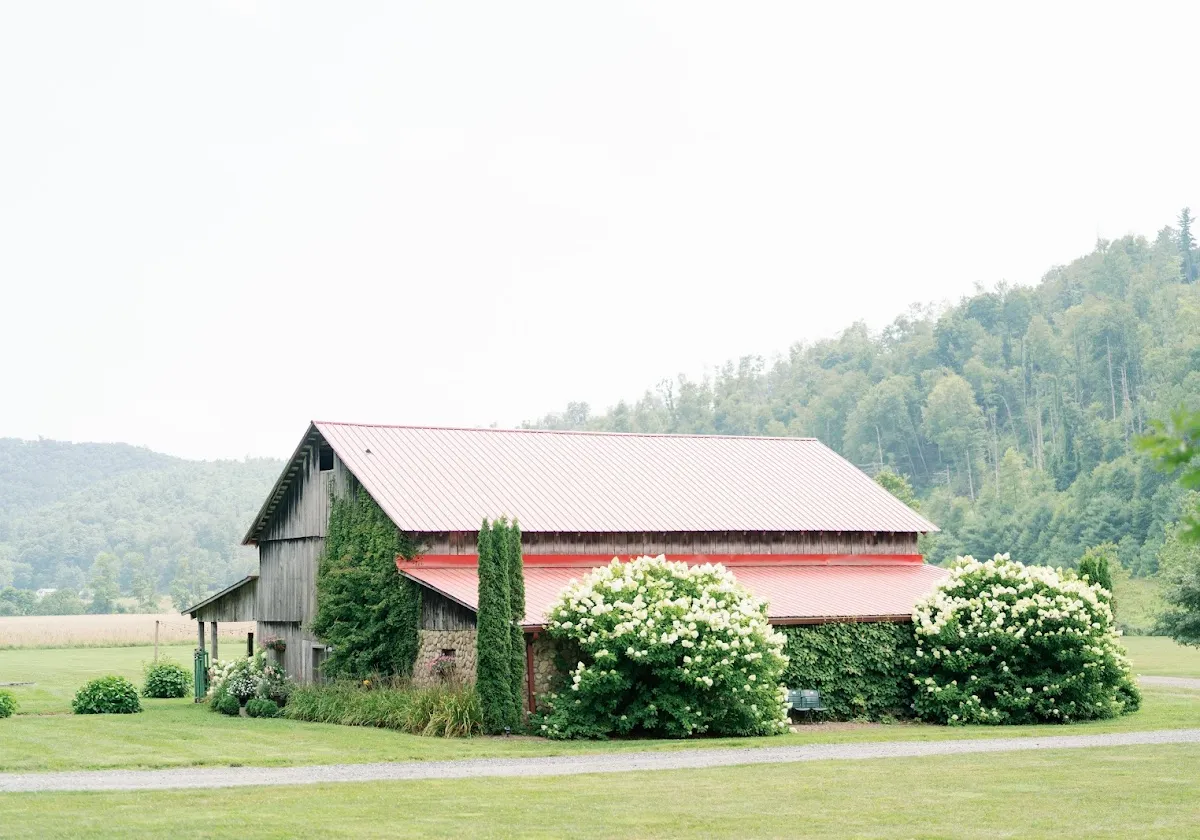 The Old Hay Barn
Step into The Old Hay Barn, the ultimate spot to unwind, socialize, and have some fun! Our covered outdoor area is beautifully lit with string lights, creating the perfect atmosphere for mingling and relaxing. Right next to the covered area, you'll find a grassy spot ideal for outdoor games, like cornhole. And if you're looking for some extra R&R, our cozy seating area boasts Adirondack chairs and a gas fire pit that's perfect for cozying up with loved ones.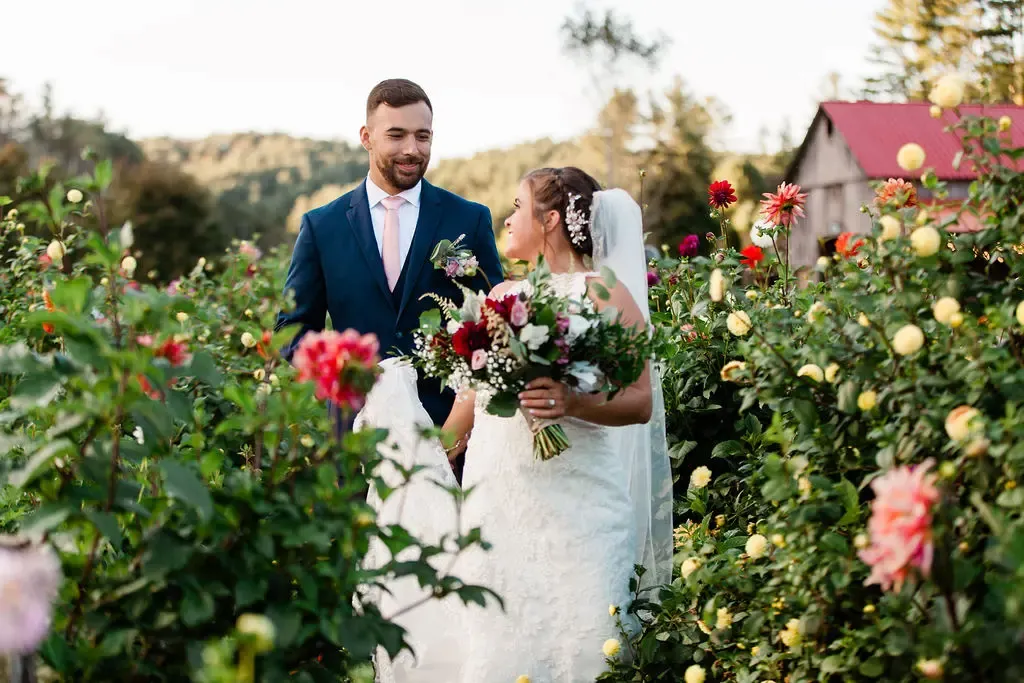 The Dahlia Garden
Take a step into a botanical wonderland at The Garden, where vibrant dahlias bloom from late June through mid-October alongside a stunning array of other colorful plants. Walk through one of the charming arbors and meander around the raised beds teeming with flowers and vegetables. Every corner of The Garden provides the perfect photo opportunity, with its breathtaking beauty making it the ideal backdrop for cherished memories. Looking for a peaceful moment to gather your thoughts amidst the excitement of your big day? The Garden is the perfect place for your guests to take a deep breath and take in the beauty around them. And for those seeking a truly unique ceremony experience, The Garden offers an unforgettable alternative site that is sure to take your breath away.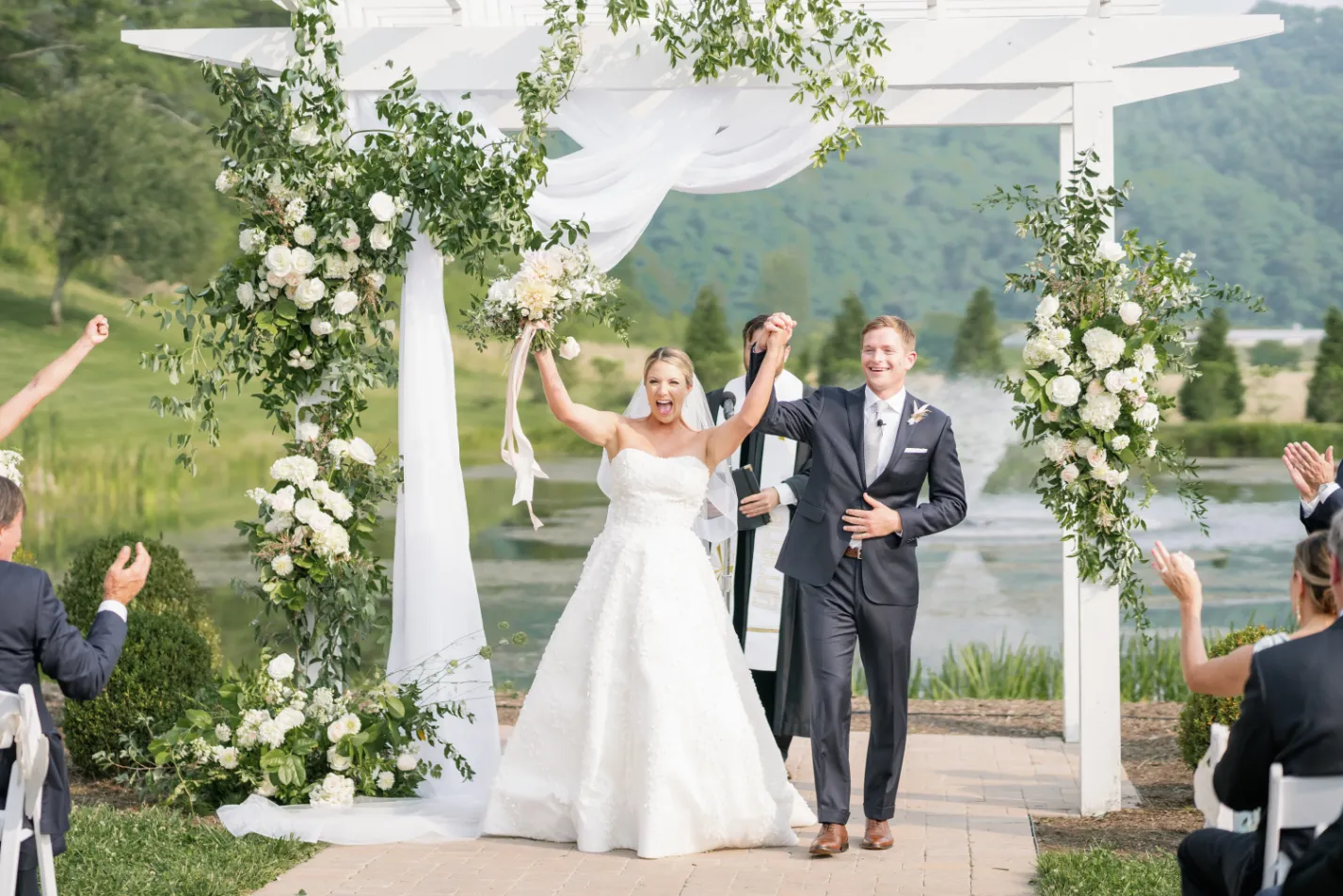 The Stone Patio & Ceremony Area
Imagine sipping your favorite cocktail while taking in the picturesque views of the rolling farmland from the large stone patio. As the sun begins to set, the warm glow of the lights strung overhead creates a magical ambiance, perfect for sharing intimate moments with loved ones. Just a few steps beyond, the ceremony site awaits you with its rustic arbor and a tranquil pond complete with a stunning fountain. The patio area also serves as a delightful spot for hosting a pre-wedding rehearsal dinner or an elegant cocktail hour.