Discover your favorite outdoor farm wedding venues at The Barn on New River, including our mountain top, dahlia garden, and pond ceremony site. Schedule a tour and start planning your dream wedding amidst breathtaking mountain views. Contact us today!
Welcome to The Barn On New River
Address: 2162 S Fork Farm Ln, West Jefferson, NC 28694, United States
Your Premier North Carolina Wedding Spot
Nestled amidst the picturesque Blue Ridge Mountains, The Barn On New River stands as a testament to rustic elegance and natural beauty. Offering enchanting vistas and a serene ambiance, this wedding venue is a canvas upon which your love story can come to life.
Scenic Tranquility For Your Wedding Photos
Picture yourself walking down the aisle towards an enchanting arbor adorned with lush florals and greenery, with the soft breeze carrying the sweet scent of fresh mountain air. As you exchange vows, you'll be surrounded by the serene beauty of a glistening pond, complete with a magnificent fountain, creating a stunning water display that will take your breath away. And beyond the pond, the majestic Blue Ridge mountains provide the perfect backdrop for your special moment.
Luxe Prep Experts Courtesy- Like a Countryside Setting
The Dahlia Suite and Lounge offer the perfect spaces for you and your bridal party to prepare for your big day. The Dahlia Suite welcomes you with abundant natural light and a serene ambiance, providing the ideal setting to start your special day. Connected to the women's bathroom, it ensures convenience and comfort. On the other hand, The Lounge is a cozy retreat for the groom and his party, a place to relax, watch TV, and prepare for the festivities.
The Dahlia Suite and Lounge at The Barn On New River offers a comfortable and stylish environment for guests.
Guests can enjoy a selection of refreshments, including beverages and snacks, to enhance their prep experience.
The lounge area is equipped with cozy and well-appointed seating, allowing guests to relax and prepare for their event in comfort.
The suite provides a spacious and private setting for guests to get ready, with ample natural light and elegant decor.
These amenities and features aim to create a welcoming and convenient space for guests to prepare for their special occasion at The Barn On New River.
Sip & Savor
The Barn's spacious outside patio area is the perfect spot to take in the breathtaking views of the surrounding farm, with rolling hills and endless skies stretching out before you. Your guests can sip on your favorite libations and bask in the warmth of the sun as you enjoy our expansive stone patio. Whether you're indulging in a celebratory toast or sneaking away with your loved one and the photographer to capture some stunning couples' portraits, you'll find no shortage of stunning backdrops to enhance your wedding experience.
Photographer's Paradise
The property is designed to be a photographer's paradise, offering endless opportunities to capture one-of-a-kind shots. From breathtaking views of the Blue Ridge Mountains to the tranquil flow of the riverfront and the vibrant colors of blooming gardens and fields, your photos will radiate with the beauty and magic of this enchanted property. As a special bonus, our owner, Paula, can take you and your photographer to the top of the mountain for a sunset session that will leave you with unforgettable memories.
Elegant Celebration with our Enchanting Barn
Glide into the stunning Barn for your grand entrance and be mesmerized by the soaring 30′ post and beam ceilings, sparkling Swarovski crystal chandeliers, and dreamy string lighting. Savor delectable food and drinks in our spacious dining area, surrounded by the warmth of friends and family. Let the speeches and toasts begin as the night progresses, filled with sweet and funny words that will make you laugh and cry. And when it's time to dance, let the music take you away on the fabulous acid-stained concrete floors.
Affordable Packages with Cuisine Details
The Barn On New River offers customizable wedding packages starting at just $3,500. These packages include exclusive use of the 90-acre farm, with picturesque ponds, river frontage, gardens, and stunning mountain views. You can also bring your vendors and enjoy access to two ready rooms, a caterer's kitchen, and more.
Weekend Getaway
Consider our Weekend Package for a full weekend wedding experience. You can sleep up to 12 guests on the property and plan exciting adventures and experiences, including kayaking, wine tasting, group hiking excursions, and more. Several cabins nearby can accommodate up to 46 additional guests, creating the ultimate weekend wedding celebration.
Real Couples, Real Reviews
The Barn On New River is not just our words, but the heartfelt sentiments of those who have experienced its magic. Here's what some of our recent couples had to say:
Coco G. Married on 08/13/2022 Rating: 5.0 out of 5
"The Most Beautiful Venue"
"The Barn at New River is spectacular; all of my guests came up to me and commented how beautiful the venue, setting, and the barn were! The barn is elegant with chandeliers and the original wood look! The mountains are a perfect ceremony background to the outside arbor and fountain!! Paula has also done an awesome job with the gardens, the flowers were blooming and she was very helpful!!"
Logan Married on 09/25/2021 Rating: 5.0 out of 5
"My wedding day was AMAZING because of the barn on new river"
"What an amaaziinnnggg venue! Paula is hands down the sweetest lady and will help you make your day SPECTACULAR."
Here are some nearby tourist spots and attractions to explore:
Old Barn Winery: Located near West Jefferson, Old Barn Winery is a charming spot to enjoy locally produced wines and soak in the peaceful atmosphere. It's a delightful place for wine enthusiasts to visit.
Blue Ridge Mountains: The Barn On New River is nestled in the Blue Ridge Mountains, providing easy access to hiking trails and breathtaking scenic drives. Guests can explore the natural beauty of the region and enjoy outdoor adventures.
New River State Park: This state park is close by and offers opportunities for hiking, fishing, canoeing, and picnicking along the picturesque New River. It's a great place for those who love the outdoors and want to experience the beauty of the river.
West Jefferson: The charming town of West Jefferson itself is worth a visit. Guests can stroll through the town's arts district, visit local galleries and shops, and enjoy the small-town atmosphere.
New River Brewing: If you're a fan of craft beer, you can check out New River Brewing, which is located nearby. It's a great place to sample local brews and unwind.
These attractions offer a mix of outdoor adventure, local culture, and relaxation, making the area around The Barn On New River an appealing destination for both wedding guests and visitors looking to explore the beauty of North Carolina's Blue Ridge Mountains.
Farm Wedding Venues Nationwide
When embarking on the quest for your ideal nationwide farm wedding venue, several essential factors come into play. You'll want to create a wedding experience that radiates romance, and the location should cater to your desires. As you explore various country estate wedding venues, be on the lookout for the charm of dairy barns, vintage venues, timber frame barns, farmland views, and countryside estates, and consider the captivating backdrop of the Blue Ridge Mountains.
Country Ranch Venues
If you seek a country ranch venue, you'll find an assortment of these spaces nationwide. These rustic venues often offer a variety of amenities, allowing you to craft the perfect wedding day. Whether you're looking for a charming chapel, an elegant mill, or a venue with wooden beams, these features can significantly enhance your celebration.
Countryside Celebrations
The allure of a countryside celebration remains strong. You'll have no trouble finding venues that embrace this theme across the United States. Fireplaces, woodlands, breweries, and distinctive architectural elements like roof barns can turn your wedding into a true fairytale.
Southern Farms and Barns
For those who wish to say "I do" in the southern warmth of South Florida, there are plenty of farm wedding venues to consider. Explore options in North Georgia, a region known for its natural charm.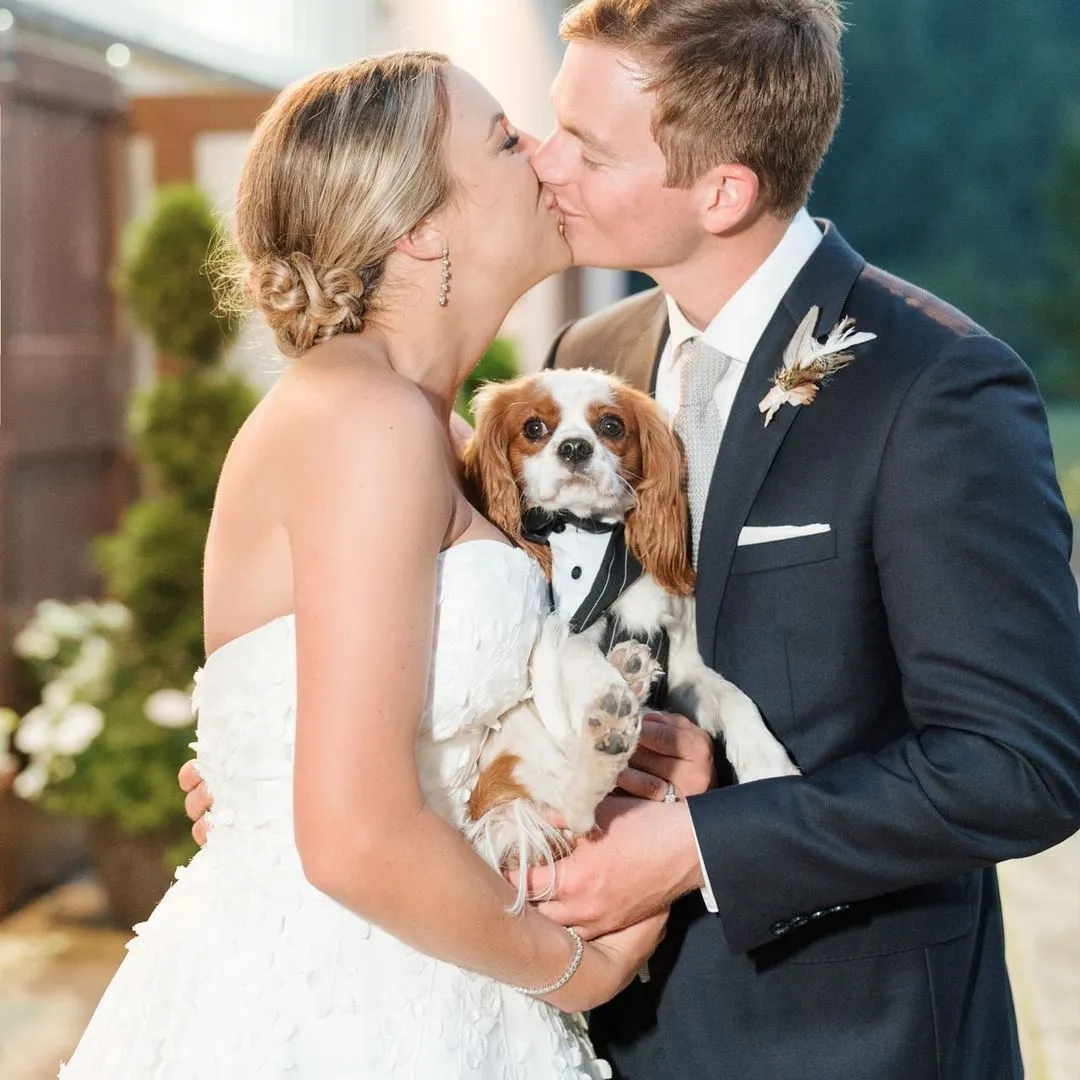 Mississippi & Beyond
When planning your wedding party, choose from a wide array of country wedding venues that offer fantastic settings in which to celebrate with your loved ones. Mississippi, with its scenic beauty and apple orchards, could be the perfect backdrop for your special day.
Rustic Venues for Weddings
Timber frame structures, Chapel Hill venues, and extensive farmland properties in Orlando, although rare, are at your disposal. Capture the essence of a storybook wedding in charming farmhouse settings and at rustic venues like Pine Ridge Farm.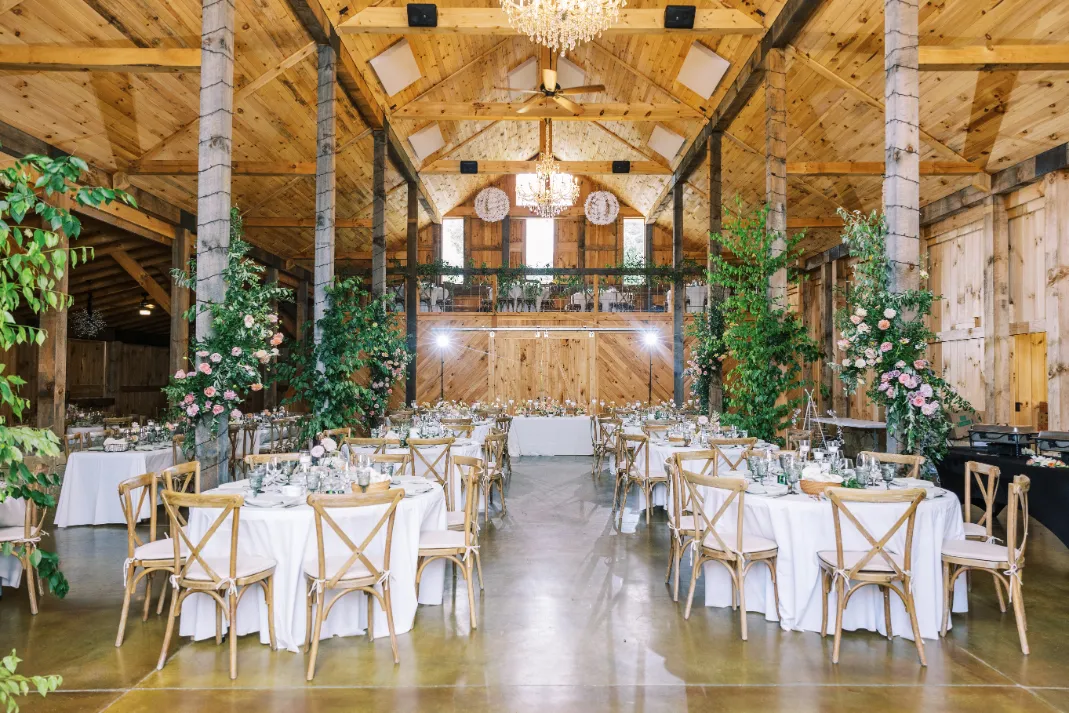 Country Venues for Weddings
If you're considering an Alabama wedding, there's no shortage of options. These venues often include elements like granaries, farm silos, windmills, and an atmosphere of rustic elegance for your wedding event.
Barns for Wedding Venues
Across Louisiana and Texas, you'll find charming farm wedding venues to set the stage for your celebration. Event barns are particularly popular, offering ample space to feast and celebrate. In the hill country, you can even have picturesque vineyards fro your reception setting.
As you explore these options, remember to keep your dream wedding in mind. It's waiting for you to discover amidst the rustic allure and natural beauty of these farm venues nationwide. Happy venue hunting!
Florida Farm Venues for Weddings
Cross Creek Ranch in Dover, FL offers a picturesque rustic setting.
Barn at Crescent Lake in Odessa, FL provides a charming lakeside farm venue.
Georgia Wedding Venue Farms
The Barn at Oak Manor in Newnan, GA presents a stunning farm backdrop.
Barnsley Resort in Adairsville, GA features lovely historic gardens and ruins.
North Carolina:
The Ridge in Asheville, NC provides breathtaking mountain views on a working farm.
Highgrove Estate in Raleigh, NC combines elegance with a pastoral setting.
Colorado
Crooked Willow Farms in Larkspur, CO offers a picturesque farm venue.
The Barn at Evergreen Memorial Park in Evergreen, CO gives you a taste of mountain charm.
Howard Creek Farm in Howard CO has a rustic red barn with gorgeous Rocky Mountain Views.
Pennsylvania Weddings in Barns
The Barn at Silverstone in Lancaster, PA is a beautifully restored barn venue.
The Farm at Eagles Ridge in Lancaster, PA is surrounded by stunning landscapes.
Tennessee Barn Wedding Venues
CJ's Off the Square in Franklin, TN offers a historic farm venue.
The Manor at Stowers Hill in Manchester, TN is all about rural elegance.
Legacy Farms in TN is one of my favorites in Nashville.
These venues come in various styles, offer different amenities, and are situated in diverse locations. To learn more about availability, pricing, and to plan a visit, we recommend reaching out to the venues directly. Also, remember to check for any specific requirements or restrictions that may apply to your wedding plans. Happy venue hunting!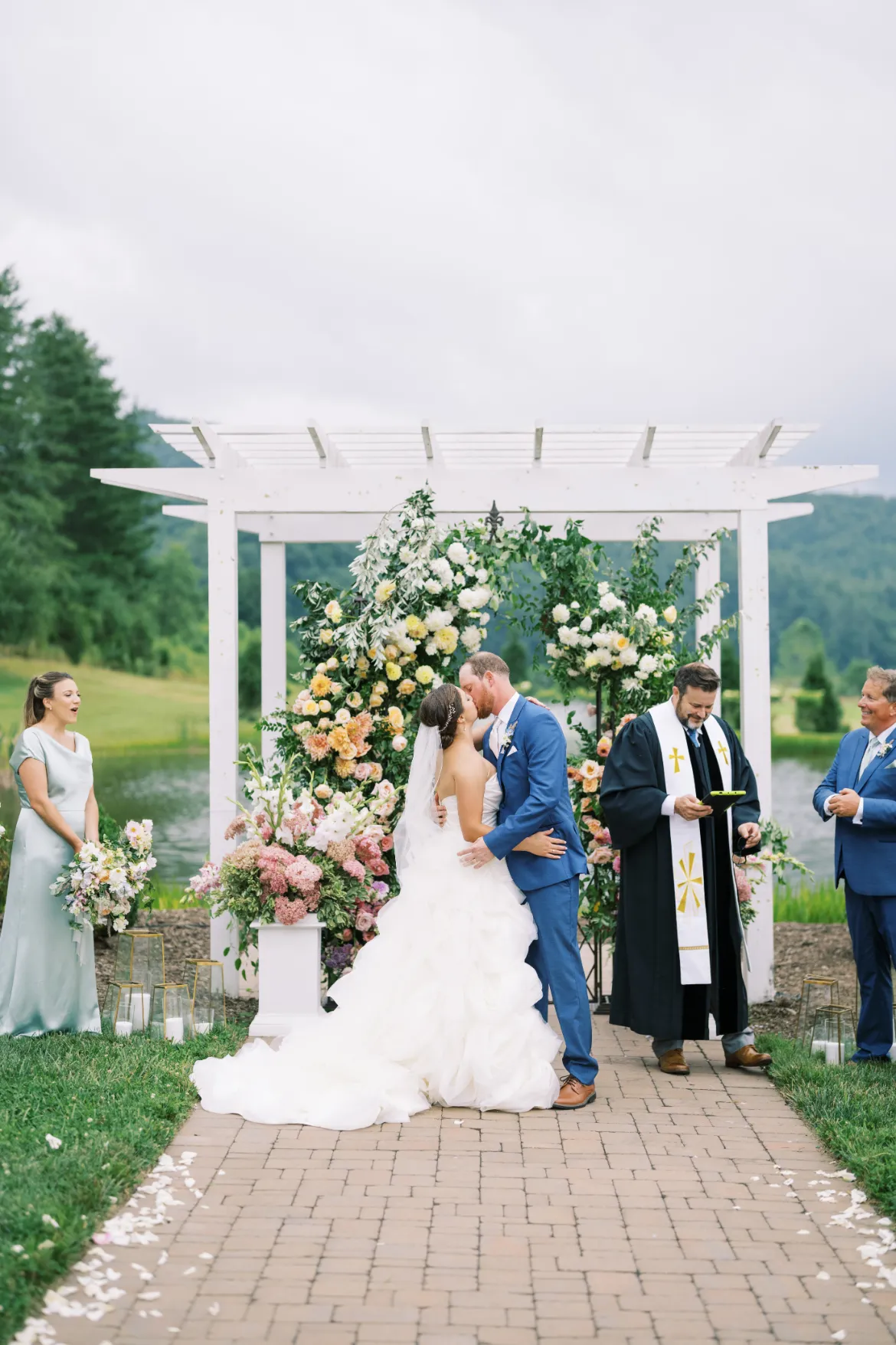 Frequently Asked Questions (FAQ) About Farm Wedding Venues
| | |
| --- | --- |
| FAQs About Farm Wedding Venues | Answers |
| What is a farm wedding venue? | A farm wedding venue is a rustic and picturesque location on a working farm for weddings. |
| What are the advantages of choosing a farm wedding venue? | Farm venues offer a unique and scenic backdrop, perfect for rustic, elegant, or bohemian weddings. |
| Are farm wedding venues only for rustic-themed weddings? | No, they're versatile and can suit various wedding styles. |
| What amenities do farm wedding venues typically provide? | They usually offer ceremony and reception spaces, bridal suites, catering facilities, and parking. |
| Can I have both the ceremony and reception at a farm venue? | Yes, many farms provide spaces for both ceremony and reception. |
| Do farm venues provide catering services? | Some have in-house catering, while others may allow external caterers. |
| What about restrooms and accommodations for guests? | Many provide restrooms, and some suggest nearby lodging options for guests. |
| How should I plan for inclement weather at an outdoor farm wedding? | Have a backup plan, like indoor spaces or tents, in case of bad weather. |
| Are there noise restrictions at farm wedding venues? | Some venues may have noise limits due to their rural locations. |
| Is transportation to and from the venue a concern? | Transportation logistics for guests may vary; inquire about shuttle services or local options. |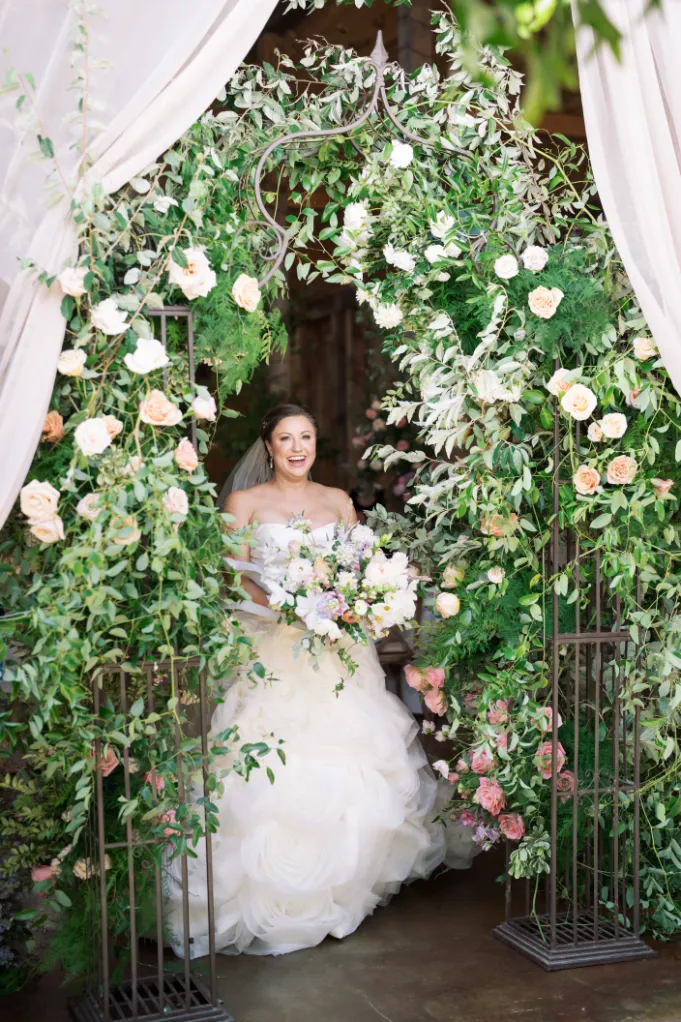 Schedule a Tour and Begin Your Journey
We invite you to experience the magic of The Barn on New River in person. Schedule a tour today and take the first step towards your unforgettable wedding day. Our team is excited to help you bring your dreams to life amidst the beauty of our venue. Contact us now to get started!