Searching for Wedding Venues Near Me?
Welcome to our guide to breathtaking wedding venues near me in North Carolina. From the mountains to the coast, this state offers a variety of stunning locations to celebrate your big day. Whether you dream of a rustic barn wedding, an elegant ballroom affair, or a romantic outdoor ceremony, North Carolina has it all. Join us on a journey through some of the most enchanting wedding venues near you, and get inspired to say "I do" in style.
Breathtaking Wedding Venues Near Me in NC
1. The Barn On New River in West Jefferson, NC
Looking for the best barn wedding venue in North Carolina? Look no further than The Barn on New River! As soon as you step onto our property, you'll be surrounded by natural beauty that will take your breath away. Our team is dedicated to making your wedding planning experience as stress-free as possible, so you can focus on creating unforgettable memories.
From luxurious getting-ready suites to an enchanting arbor and serene pond, The Barn on New River has everything you need to make your special day perfect. Our spacious patio area is ideal for sipping cocktails and taking in the stunning views of the rolling hills and the Blue Ridge Mountains. And when it's time to dance the night away, our gorgeous Barn has everything you need for fun and revelry.
At The Barn on New River, we believe every couple is unique, so we create personalized experiences tailored to your individual vision and preferences. Our owner, Paula, is always available to help answer any questions. She'll even take you and your photographer to the top of the mountain for a sunset session, leaving you with unforgettable memories to last a lifetime.
So, what are you waiting for? Contact us today to schedule a tour and see why The Barn on New River is the perfect spot for your dream wedding. Let us help you create memories that will last a lifetime!
2. The Biltmore Estate
This venue needs no introduction. With a team of experienced staff ready to help you create the wedding of your dreams, you'll feel like a Biltmore Bride™ in no time. But Biltmore isn't just a wedding venue; it's a full-on immersive experience for you and your guests.
With stunning locations like Cedric's Garden, Antler Hill Barn, Deerpark, Lioncrest, Diana, the Walled Garden, and even the Biltmore House & Gardens, you will surely find the perfect spot to say "I do." But the fun doesn't stop there! Treat your guests to carriage rides, spa services, private wine tastings, and more.
And with wedding packages that include a selected menu, open bar, customized wedding cake, champagne toast, and a complimentary overnight stay at The Inn on Biltmore Estate®, you and your guests will be pampered like royalty.
Join the tradition of gracious hospitality and unmatched beauty that Cornelia Vanderbilt started when she chose Biltmore as her wedding venue in 1924. Book your fairytale wedding at Biltmore today!
3. Chandelier Event Venue
Welcome to Chandelier Event Venue, the luxurious all-inclusive wedding and event venue in Cary, North Carolina. From the moment you step inside, you will be captivated by the beauty and elegance of this magnificent venue. At Chandelier, guests are treated to warm hospitality, exquisite surroundings, and mouth-watering food from an award-winning chef.
From the luxurious French Empire Room to the Secret Garden Courtyard, every inch of this venue is designed to make your special day unforgettable. Chandelier offers a range of amenities that will make your wedding or event one to remember. You won't need to look elsewhere with Chiavari chairs, ivory leather cushions, tables, china, flatware, glassware, and gold chargers.
The venue includes a complete uplighting kit for the entire building, a gold hoop arbor for your ceremony and reception, a custom cake stand, and light decor on the bar side. In addition to the stunning interiors, Chandelier boasts a beautiful garden terrace and courtyard that provides a picturesque outdoor ceremony option and fantastic photo opportunities. The venue has a full commercial kitchen to ensure fresh and delicious food for you and your guests. What's more, Chandelier saves you a lot of money by providing an array of complimentary amenities, including convenient, accessible free parking, two wedding party suites for day-of preparation, a one-hour rehearsal (on select days), an eggshell ceiling drape, and eggshell drape throughout the building.
FAQ About Wedding Venues Near Me
Looking for your dream wedding venue in North Carolina? With so many options, it's easy to get overwhelmed. To help you, we've compiled a list of frequently asked questions about wedding venues near you. From pricing to amenities to availability, we've got you covered. So sit back, relax, and prepare to plan your dream wedding.
Find Wedding Venues Near You
When it comes to finding the perfect wedding venue in North Carolina, location and budget are two key factors. Begin by determining how far you are willing to travel and how much you can afford to spend. Once you have a general idea of your needs, you can explore popular state wedding venues.
Charlotte is a popular city for weddings, with venues such as The Duke Mansion and Foundation For The Carolinas offering historic charm and modern amenities. The Duke Mansion features a beautiful garden and can accommodate up to 200 guests, while Foundation For The Carolinas boasts a rooftop terrace with stunning city views.
The Merrimon-Wynne House and The Stockroom at 230 are popular venues in Raleigh. The Merrimon-Wynne House is a historic mansion with a grand ballroom and outdoor courtyard, while The Stockroom at 230 is a more modern space with exposed brick walls and industrial-chic decor.
For those looking for a beach wedding, the North Carolina coast has many options, such as The Watson House and Gardens in Emerald Isle. The Watson House and Gardens offers a waterfront ceremony space, a tented reception area s well as luxurious accommodations for guests.
What are the best major cities with wedding venues in North Carolina?
| | |
| --- | --- |
| City | Description |
| Asheville | Nestled in the Blue Ridge Mountains, this city offers stunning views. |
| Chapel Hill | Home to the University of North Carolina, it's known for its charm. |
| Charlotte | A bustling city with a variety of venues and vendors to choose from. |
| Durham | A vibrant city with a rich history and plenty of entertainment. |
| Greensboro | This city has a thriving arts and culture scene. |
| Raleigh | The state capital with a variety of indoor and outdoor venues. |
| Wilmington | A coastal city with beautiful beaches and historic sites. |
| Winston-Salem | Known for its southern charm and numerous historic venues. |
What are the best small mountain towns with wedding venues in North Carolina?
| | | | |
| --- | --- | --- | --- |
| Town | Population | Altitude | Wedding Venues |
| | 19,205 | 3,333 ft | Chetola Resort, The White Fence Farm |
| | 1,241 | 3,566 ft | Chetola Resort, Green Park Inn |
| Valle Crucis | 300 | 2,974 ft | Over Yonder |
| | 1,028 | 3,739 ft | Banner Elk Winery, Elk River Club |
| Highlands | 924 | 4,118 ft | Old Edwards Inn, Half-Mile Farm |
| Cashiers | 157 | 3,484 ft | Sawyer Family Farmstead |
| Waynesville | 10,038 | 2,752 ft | The Vineyards at Betty's Creek |
| Sylva | 2,681 | 2,051 ft | The Vineyards at Betty's Creek |
| Jefferson | 1,611 | 3,159 ft | The Barn on New River |
| West Jefferson | 1,299 | 2,686 ft | Faith Mountain Farm |
What wedding venues are near me in NC?
North Carolina has a plethora of stunning wedding venues to choose from. There is no shortage of options for couples looking to tie the knot, from mountain wedding venues to the coast. The Biltmore Estate in Asheville is popular, boasting grandiose architecture and sprawling gardens. The Barn on New River in West Jefferson offers a picturesque countryside setting for those seeking a more rustic vibe. The Sutherland in Wake Forest exudes Southern charm with its historic mansion and romantic gardens. If you dream of a beach wedding, check out the Whalehead Club in Corolla on the Outer Banks. Whatever your style and preferences, a perfect wedding venue awaits you in North Carolina.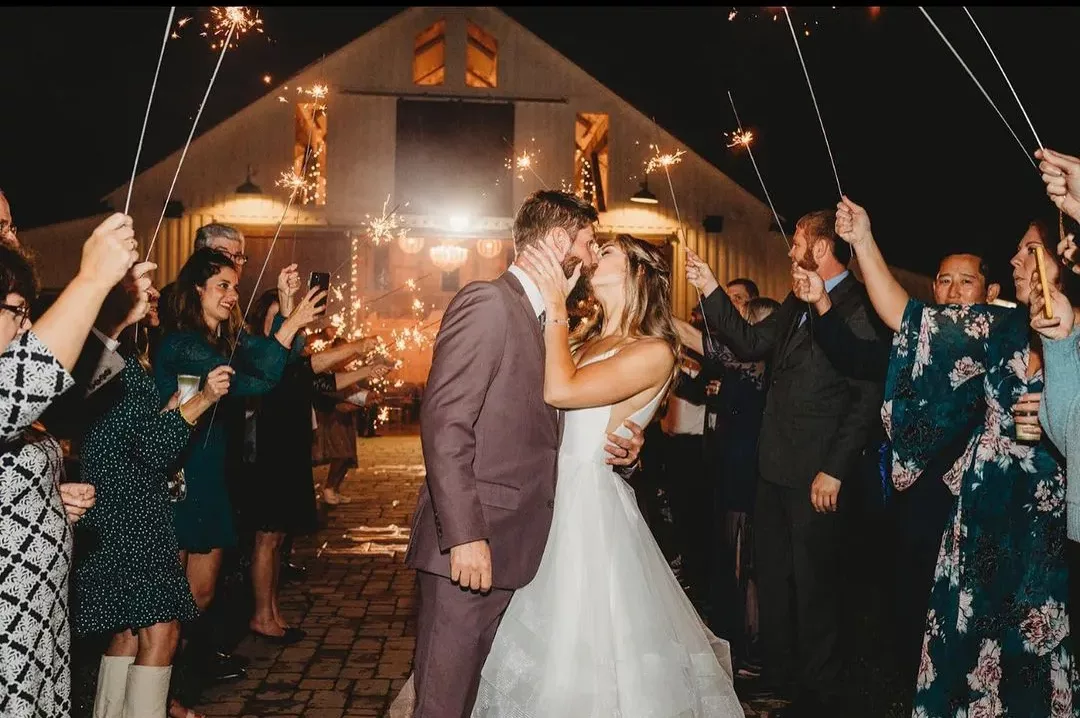 What is the average cost of a wedding venue in NC?
The average cost of a wedding venue in NC varies depending on several factors, such as the location, size, and amenities offered. On average, couples can expect to pay between $5,000 to $10,000 for the exclusive use of a wedding venue in NC. However, some venues may offer discounted rates for off-season weddings or weekday events. It's important to remember that additional costs, such as catering, decor, and photography, can add to the overall expense of the wedding.
The Barn On New River's packages starts at $4,500.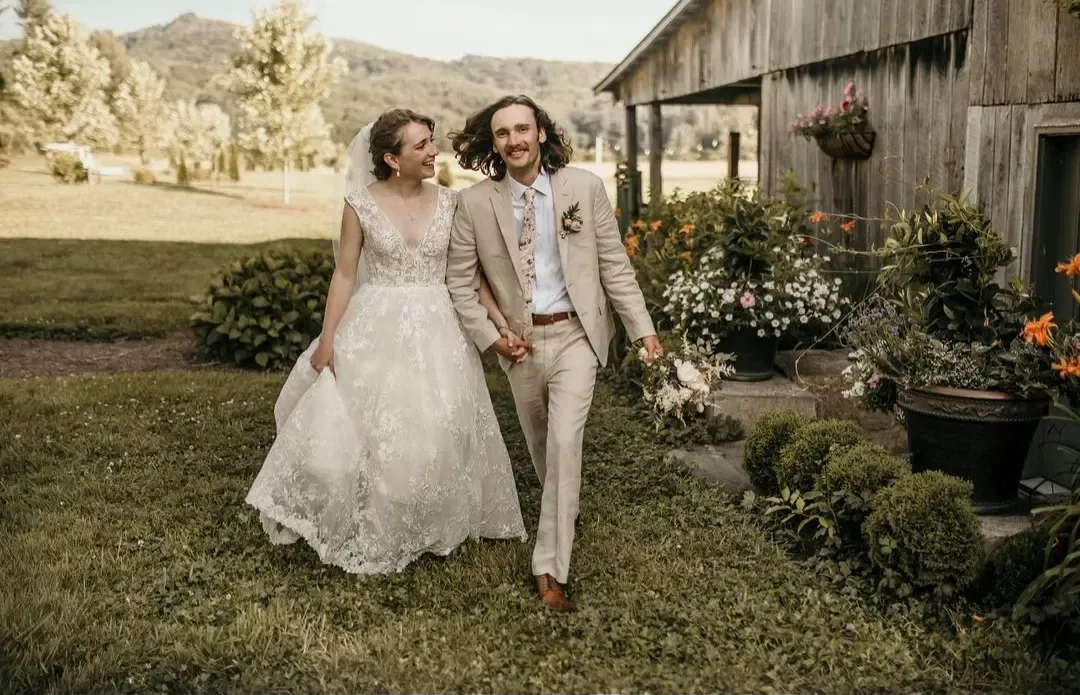 What wedding venue amenities are available in NC?
North Carolina has a plethora of wedding venue amenities available, ranging from the basic to the totally unique and off-the-wall.
Basic amenities
Indoor and outdoor ceremony and reception spaces
Tables and chairs
Linens and tableware
Lighting and sound equipment
Catering and bar services
Restrooms
Parking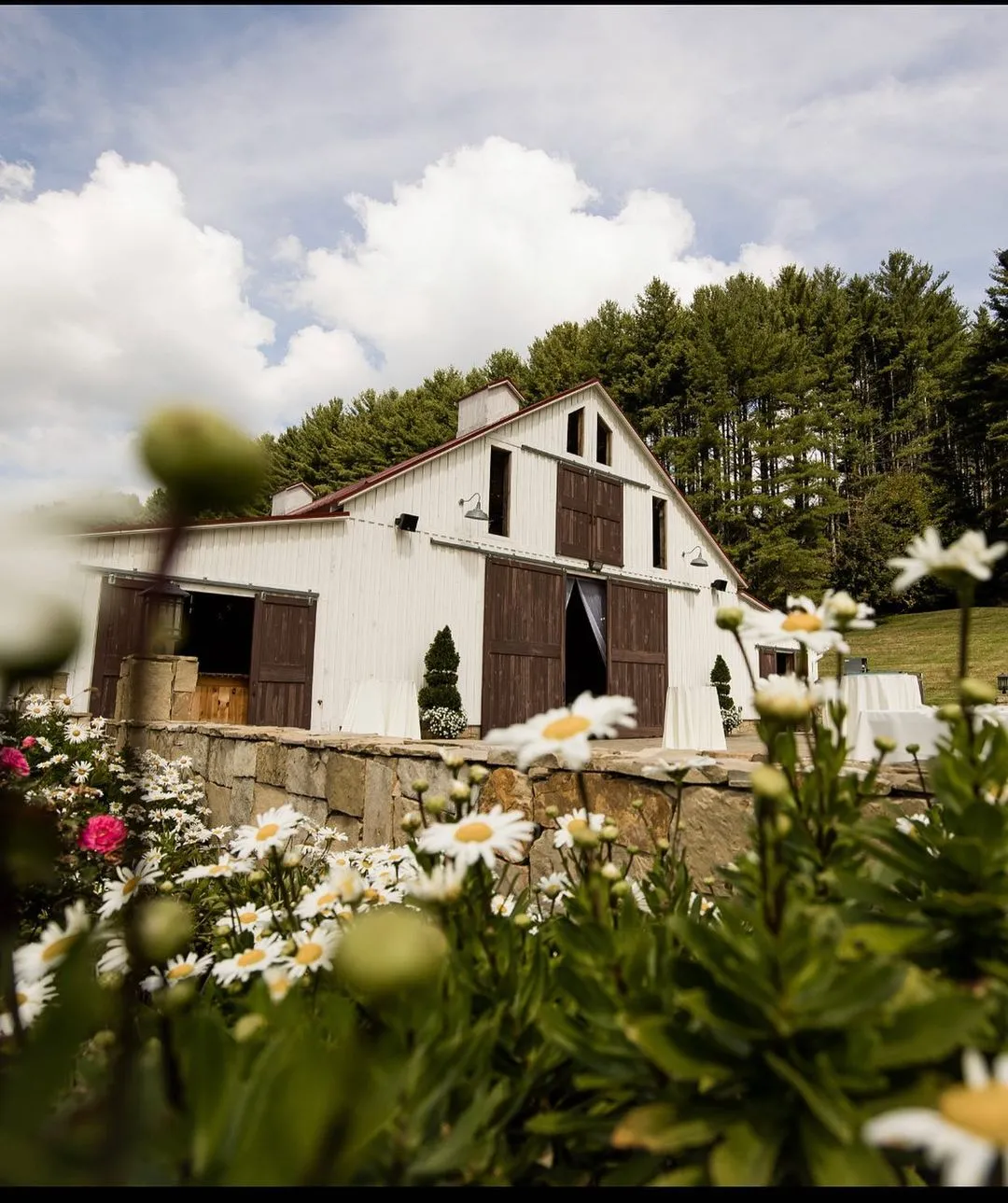 Unique amenities
Horse-drawn carriage or vintage car transportation
On-site accommodations for the wedding party and/or guests
Outdoor activities such as hiking, fishing, or kayaking
Spa services for the wedding party and/or guests
Golf course or tennis court access
Private wine or beer tastings
Fireworks displays
Live entertainment or musical performances
Photo booths or other interactive photo experiences
Special lighting effects or projections
Helicopter or hot air balloon rides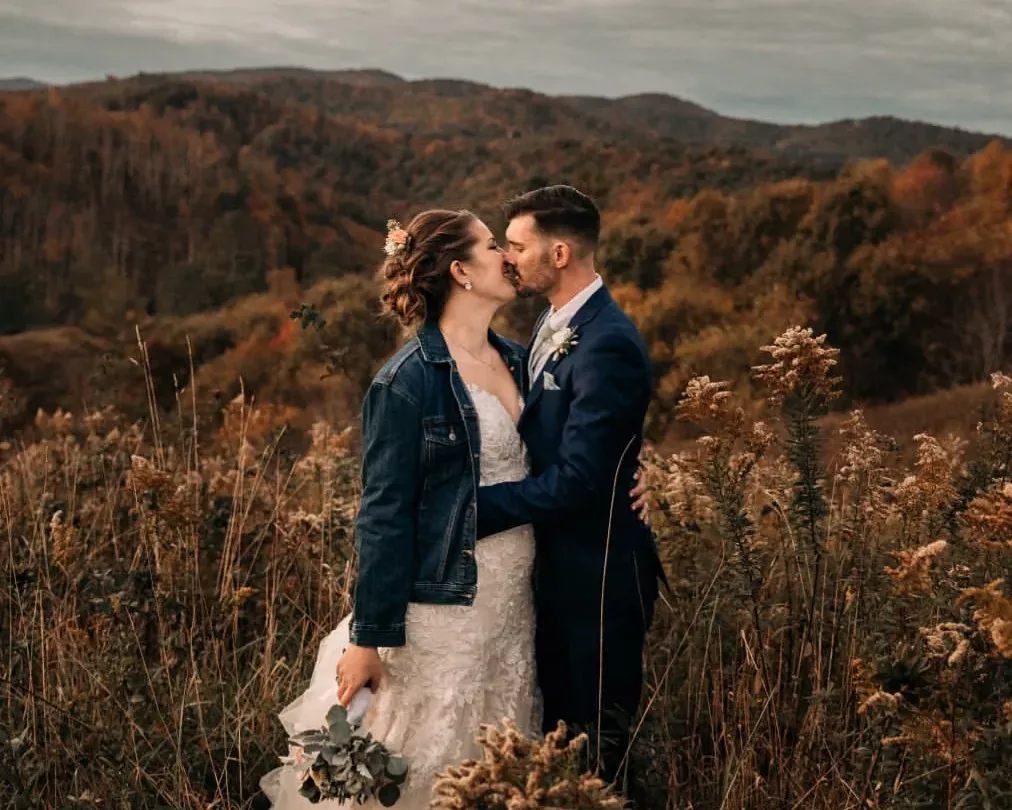 Off-the-wall amenities
Petting zoos or animal encounters
Ferris wheel or carnival rides
Fire dancers or other circus performers
Paintball arenas
Rock climbing walls
Virtual reality experiences
Game rooms or arcades
Psychic readings or tarot card readings
Synchronized swimming or mermaid performers
Giant inflatable obstacle courses or slides
Are there any barn wedding venues in NC?
While there is no official count of barn wedding venues in NC, there are plenty of options. Some of NC's top barn wedding venues are The Barn & Gardens of The Little Herb House, The Barn at Valhalla, and The Bradford. The Barn & Gardens of The Little Herb House is a charming Raleigh venue with a rustic barn, beautiful gardens, and a greenhouse. The Barn at Valhalla, located in Chapel Hill, features a stunning barn, a pond, and picturesque countryside. The Bradford, located in New Hill, offers a beautiful farmhouse, a spacious barn, and a scenic outdoor ceremony site. These venues provide the perfect backdrop for a rustic and romantic wedding celebration.
Are there any waterfront wedding venues in NC?
Yes, there are several waterfront wedding venues in NC.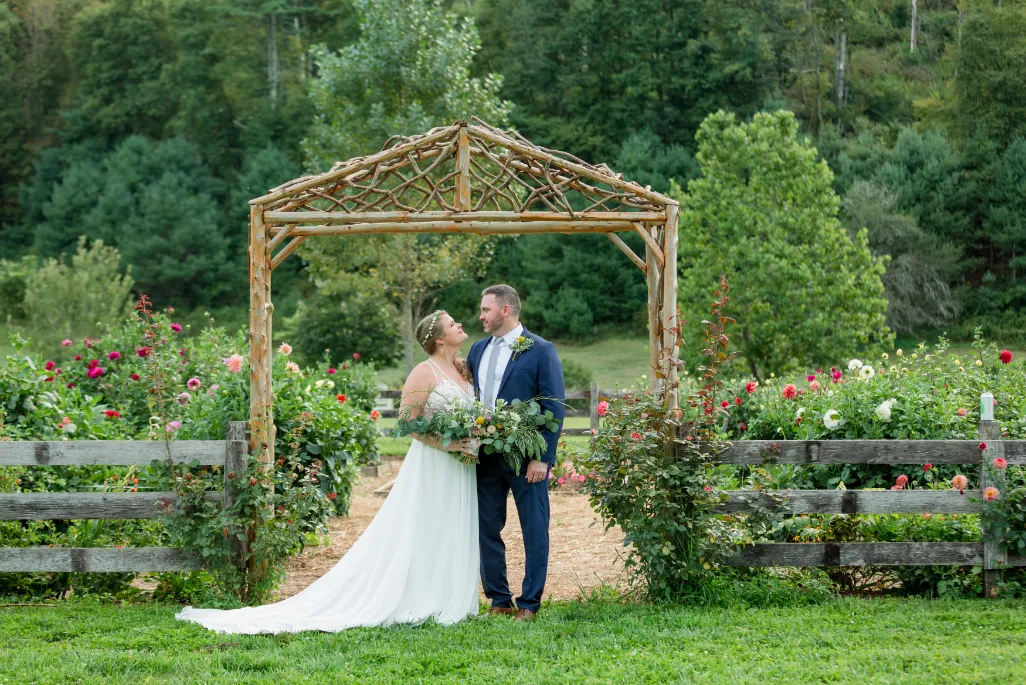 What is the best way to find the perfect NC wedding venue?
When searching for the perfect wedding venue in NC, it's important to consider your budget, location, and style. Start by researching online, using websites like WeddingWire and The Knot to find local venues and compare prices. Once you've found a few venues that catch your eye, schedule a visit to see them in person. During your visit, ask about availability, capacity, and any restrictions or requirements the venue may have. It's also important to consider the guest count and commit to a number before choosing a venue. Remember that some venues may require a longer notice for booking, so it's best to start your search early. Lastly, be creative and open-minded when considering venue options, from hotels and restaurants to farms and government buildings. With these tips in mind, finding the perfect wedding venue in NC can be a fun and exciting process!
Are there any unique wedding venues in NC?
Yes, there are so any unique wedding venues in NC offer a variety of options for couples seeking something different. The Duke Mansion in Charlotte is a historic estate offering indoor and outdoor spaces for ceremonies and receptions. The Glass Box in Raleigh is a modern, urban venue with floor-to-ceiling windows and stunning city views. The Barn at Valhalla in Chapel Hill is a rustic, yet elegant venue with a beautiful outdoor ceremony space and a spacious barn for receptions. The Whalehead Club in Corolla is a historic mansion on the Outer Banks with stunning waterfront views and unique Art Nouveau architecture. These venues are just a few examples of the many unique options available for couples in NC.
Are there any wedding venue packages in NC?
Yes, several wedding venues in North Carolina offer packages for couples. One such venue is the Highgrove Estate in Fuquay-Varina, which offers a variety of packages starting at $5,500. These packages include venue rental, tables, chairs, linens, and dinnerware, as well as a wedding coordinator and day-of coordination. Another option is the Barn at Valhalla in Chapel Hill, which offers packages starting at $6,500 and includes venue rental, tables, chairs, linens, decor, and a bridal suite and groom's cabin for getting ready.
The venue also offers the option to add on catering and bar services. Couples looking for a more rustic option may want to consider the Haw River Ballroom in Saxapahaw, which offers packages starting at $5,500 and includes venue rental, tables, chairs, sound equipment, and a bridal suite and groom's lounge.
The Best Activities in North Carolina for Destination Weddings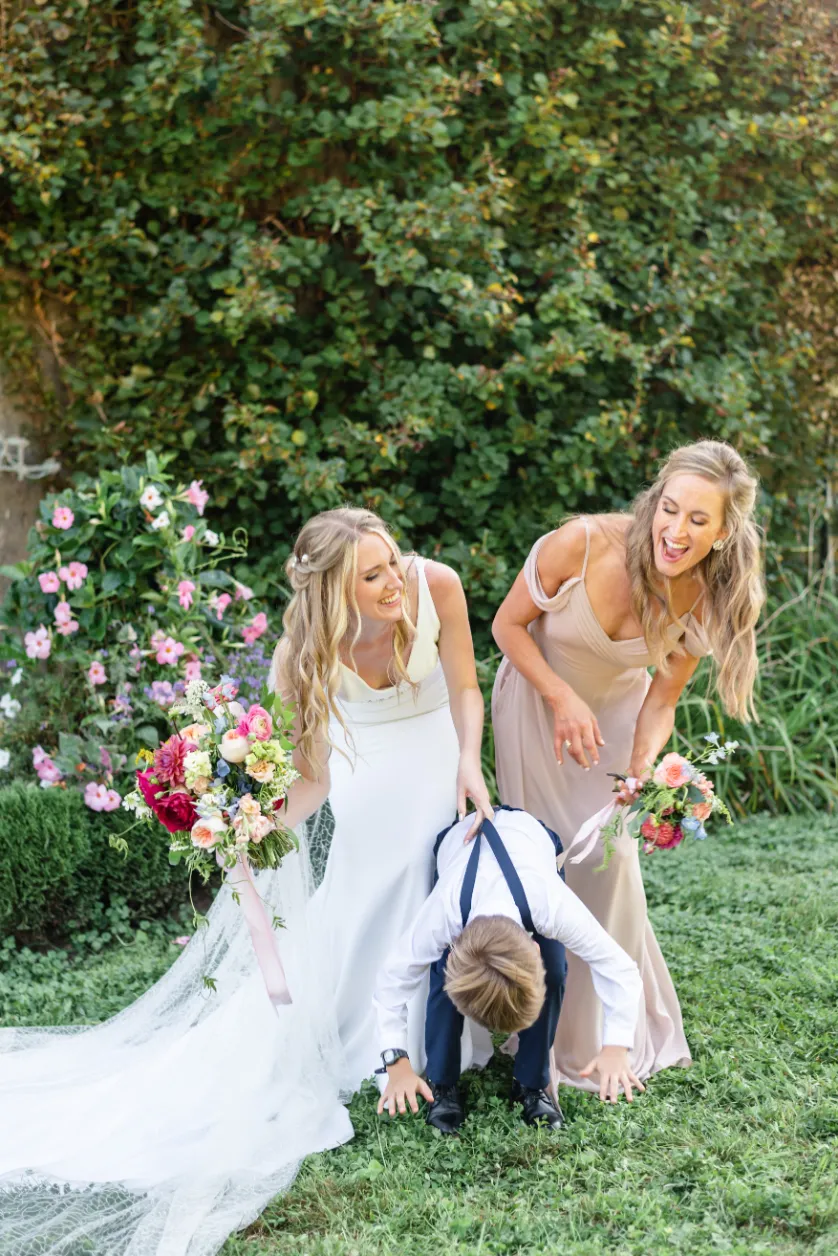 Outdoor Recreation in North Carolina
Sure, here's a fun and unique blog about outdoor activities available in North Carolina for your destination wedding! Planning a destination wedding in North Carolina? Well, get ready for some serious adventure! North Carolina is home to some of the country's most beautiful scenery and offers various outdoor activities for you and your guests to enjoy. So, grab your sunscreen and bug spray, and let's dive into the wild world of North Carolina outdoor fun!
Hiking: With its vast network of trails, North Carolina is a hiker's paradise. Whether you're a seasoned pro or just starting out, you'll find trails that fit your skill level and offer stunning views of the state's natural beauty. Some popular hiking destinations include the Blue Ridge Parkway, the Great Smoky Mountains National Park, and the Appalachian Trail.
Whitewater Rafting: For an adrenaline-pumping experience, try your hand at whitewater rafting. With several rivers and outfitters, North Carolina is the perfect place to plunge. The Nantahala River and the French Broad River are two of the most popular spots for rafting, offering rapids ranging from mild to wild.
Ziplining: If you're looking for a unique way to see the sights, consider a zipline tour. North Carolina has several companies that offer zipline tours, giving you a bird's eye view of the state's natural wonders. Some of the most popular zipline destinations include Asheville Zipline Canopy Adventures and Navitat Canopy Adventures.
Rock Climbing: For the ultimate adrenaline rush, try your hand at rock climbing. North Carolina has several rock climbing destinations, including Pilot Mountain and Linville Gorge. Whether you're a seasoned climber or just starting out, there's a route for you.
Fishing: North Carolina is home to several rivers and lakes, making it a great destination for fishing enthusiasts. Whether you're looking to catch trout in the mountains or bass in the Piedmont, there's a fishing spot for you. The most popular fishing destinations include the Great Smoky Mountains National Park, Lake Lure, and the Cape Fear River.
Beach Activities: With over 300 miles of coastline, North Carolina offers plenty of opportunities for beach fun. Whether you're looking to surf, paddleboard, or soak up the sun, the state's beaches have something for everyone. Popular beach destinations include the Outer Banks, Wrightsville Beach, and Emerald Isle.
Mountain Biking: North Carolina's mountainous terrain makes it a great destination for mountain biking enthusiasts. With several trails and parks, you'll have plenty of opportunities to get your adrenaline pumping. Local's favorite mountain biking destinations include Pisgah National Forest, DuPont State Recreational Forest, and Beech Mountain Resort.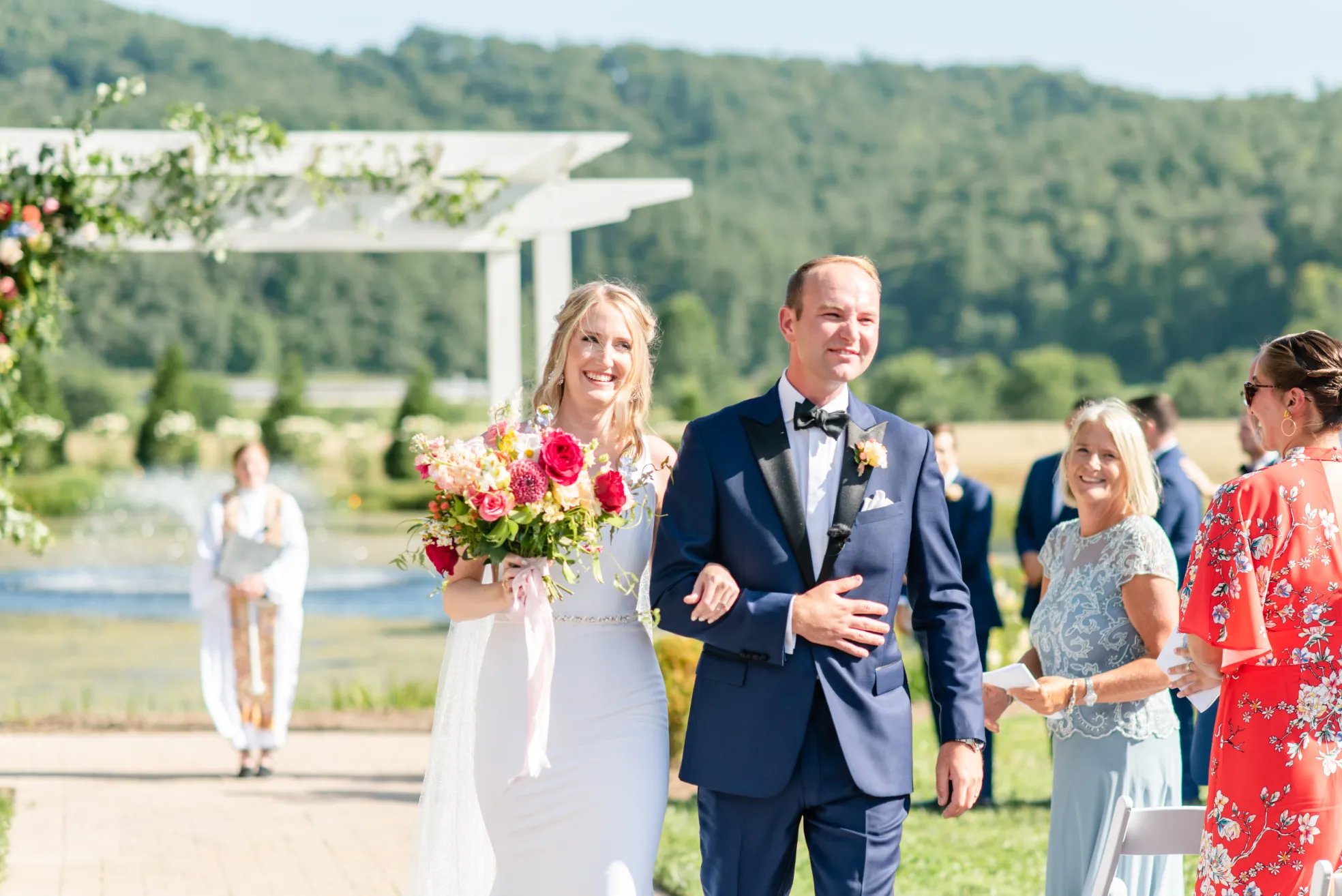 Food & Drink in North Carolina
North Carolina is a fantastic destination for foodies looking to tie the knot. The state is famous for its barbecue, but there's so much more to explore. Try the iconic shrimp and grits, a southern staple that will please any crowd. North Carolina is also home to delicious fresh seafood, including oysters, clams, and fish. For a unique twist, consider serving a classic southern dish with a modern twist, like fried chicken and waffles or pimento cheese tartlets.
Regarding vendors, there are plenty of options to choose from. Check out local favorites like Rocky Top Catering and Donovan's Dish for catering. Both offer a wide range of menu options and can work with you to create a custom menu that reflects your taste and style. For dessert, consider a classic southern treat like pecan pie or banana pudding, or go for something a little more unique, like a bourbon-infused cake.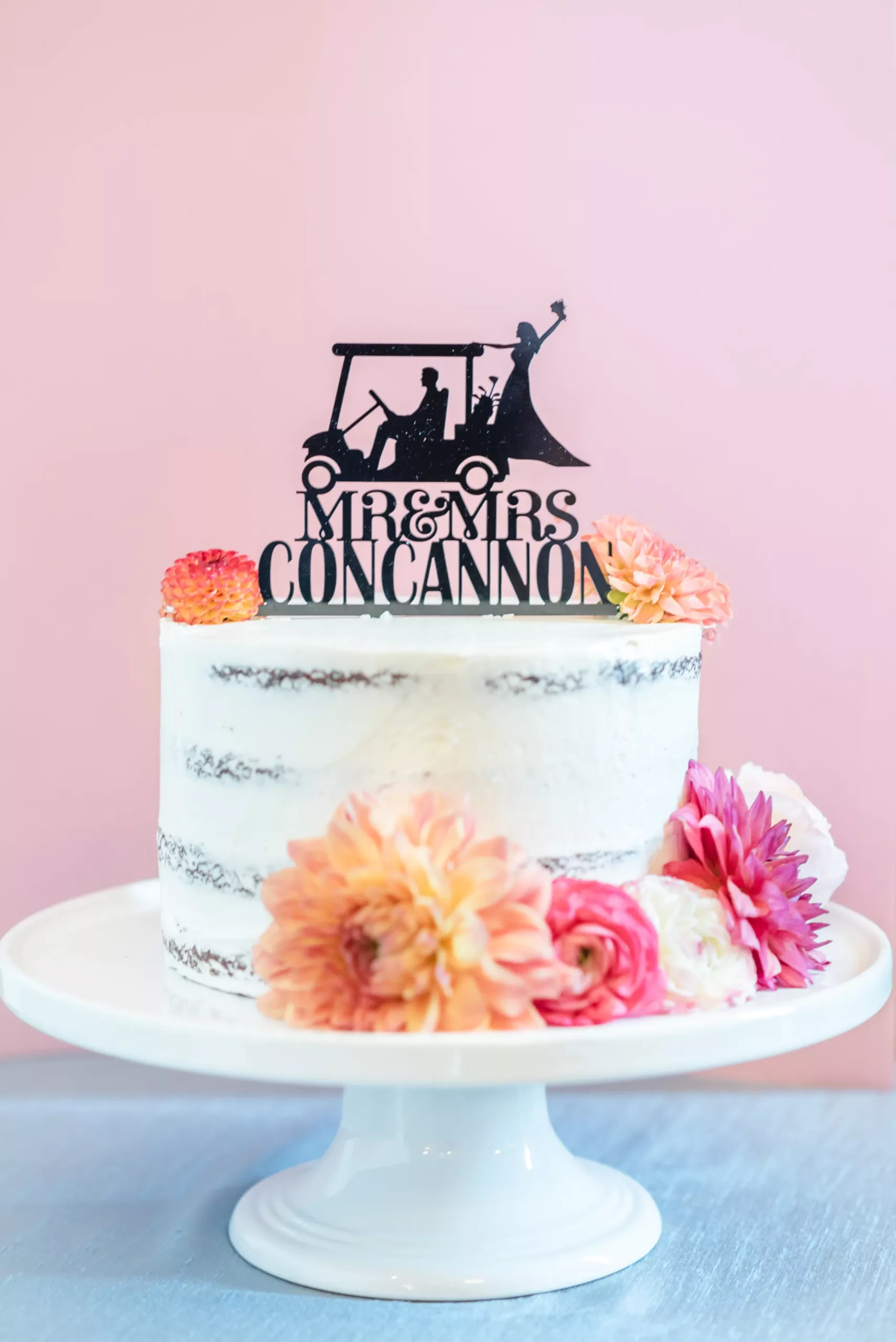 Consider hosting a barbecue or low country boil if you want something casual. Both options are perfect for outdoor weddings and will surely be a hit with guests. For drinks, North Carolina is home to a thriving craft beer scene, with breweries like Wicked Weed and Fullsteam leading the way. If wine is more your thing, check out Shelton Vineyards or Childress Vineyards, which offer beautiful settings for weddings and tastings.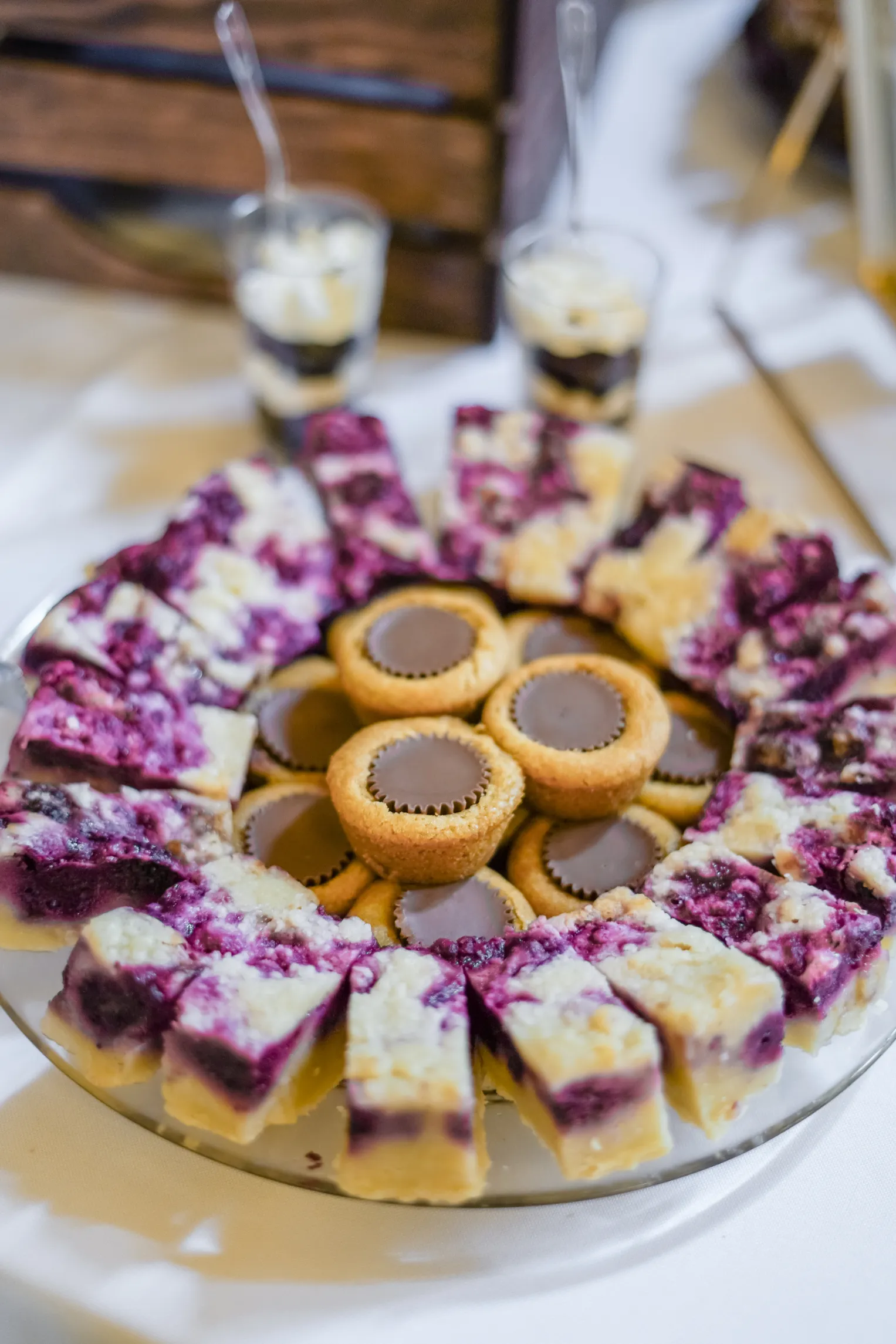 Overall, North Carolina offers amazing food and drink options for destination weddings. From classic Southern dishes to modern takes on old favorites, there's something for everyone to enjoy. Your North Carolina wedding will surely be a culinary delight with so many talented vendors and delicious local ingredients. So, why not explore the delicious food options that North Carolina has to offer and make your wedding a truly unforgettable experience?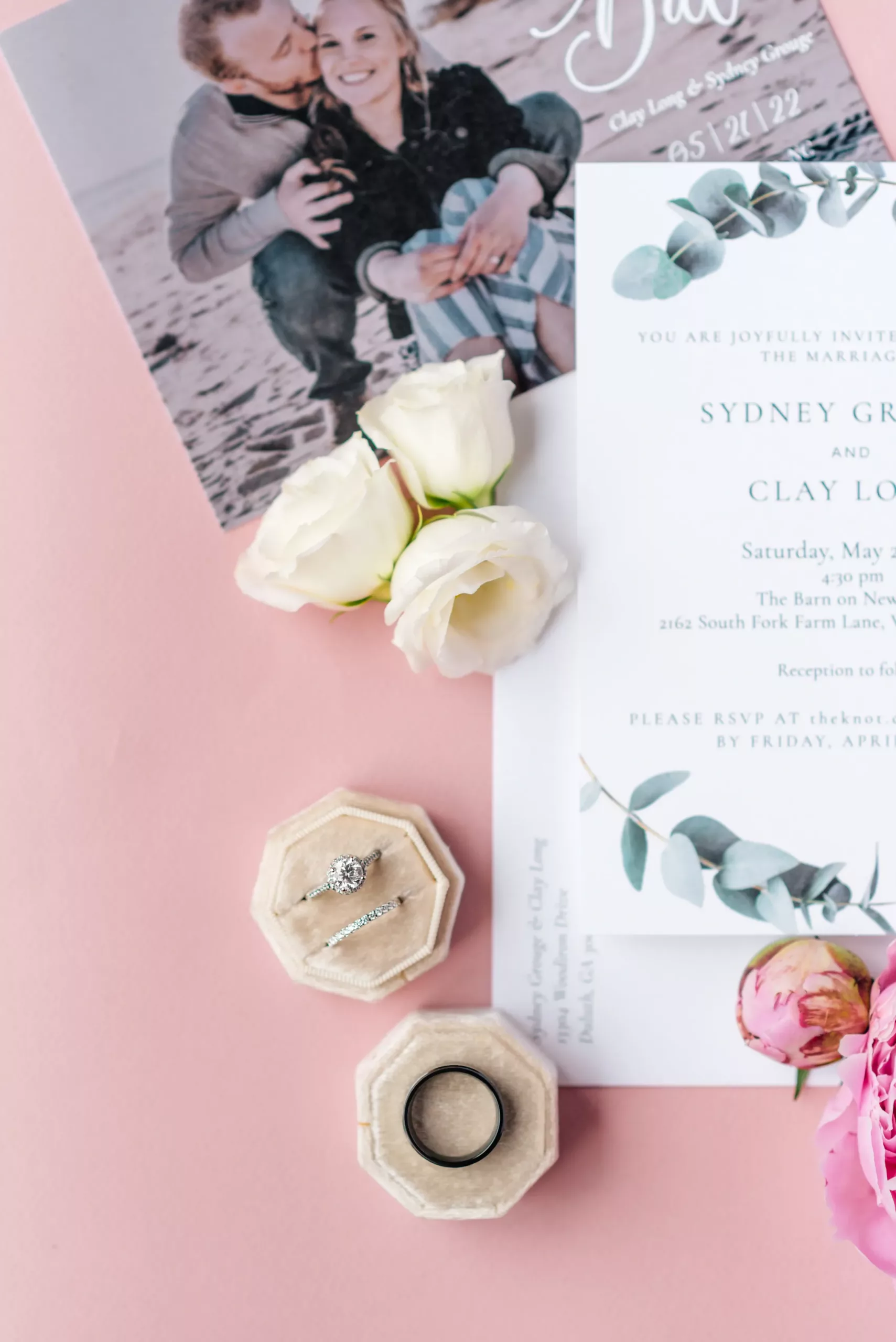 Shopping and Culture in North Carolina
North Carolina is famous for its gorgeous scenery and outdoor activities, but what about all the fun stuff you can do inside? Fear not, dear reader, because there is plenty of culture and shopping in the Tar Heel State. From funky vintage shops to upscale boutiques and from world-renowned museums to quirky roadside attractions, here are some of the top things to do in North Carolina that don't involve hiking boots or fishing poles.
Shop 'til you drop – Whether you're looking for designer duds or one-of-a-kind vintage finds, North Carolina has got you covered. Head to Raleigh's North Hills for upscale and chic cafes, or explore the funky boutiques and art galleries of Asheville's bohemian downtown. Charlotte's SouthPark Mall is a shopper's paradise, while Durham's Brightleaf Square offers a more historical, artisanal shopping experience.
Get cultured – North Carolina is home to some of the country's most prestigious museums and cultural institutions. Visit the North Carolina Museum of Art in Raleigh for world-class exhibitions and stunning sculpture gardens. Check out the Bechtler Museum of Modern Art in Charlotte for a unique collection of mid-20th-century masterpieces. The Biltmore Estate in Asheville is a must-see for history buffs and architecture enthusiasts alike, with its grand mansion and sprawling gardens.
Take a road trip – North Carolina is full of quirky roadside attractions and charming small towns begging to be explored. Check out the World's Largest Chest of Drawers in High Point, or stroll through the historic streets of New Bern, one of the state's oldest towns. Drive the Blue Ridge Parkway for breathtaking views and scenic stops, or head to Wilmington to taste coastal charm and Southern hospitality.
Satisfy your sweet tooth – North Carolina is a foodie's paradise, with everything from classic Southern comfort food to cutting-edge cuisine. But don't forget about dessert! Sample some of the state's best sweets, like Cheerwine-flavored ice cream in Salisbury, Krispy Kreme donuts in Winston-Salem, or Moravian cookies in Winston-Salem or Old Salem.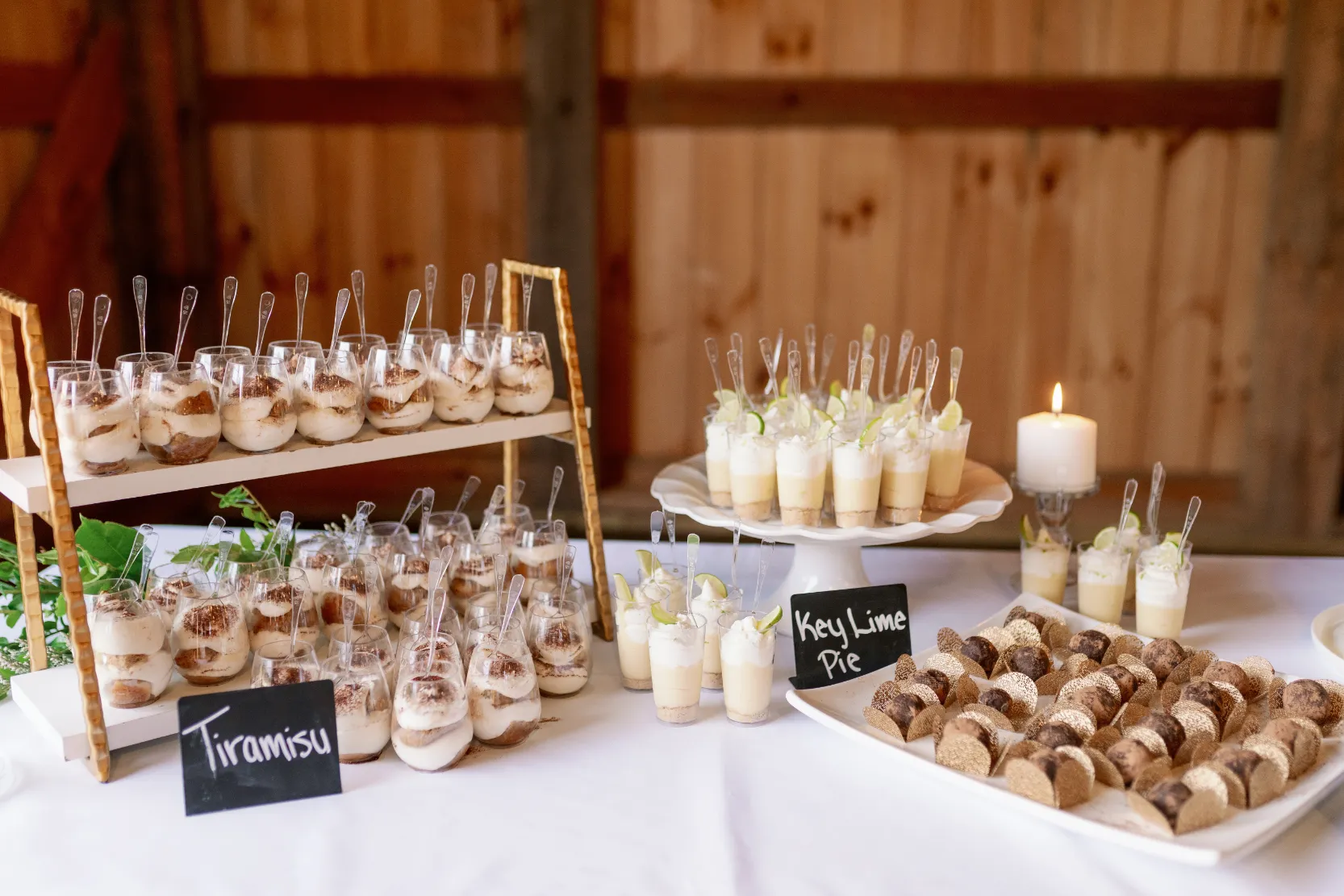 What are the top cities and towns to get married in NC?
Raleigh, Charlotte, Asheville, Wilmington, Greensboro, Durham, Winston-Salem, Fayetteville, Cary, Chapel Hill, Greenville, Boone, High Point, Hickory, Mooresville, Matthews, Concord, Gastonia, Statesville, Kernersville, Kannapolis, Rocky Mount, Lumberton, Apex, Shelby, Mount Airy, Huntersville, Morrisville, New Bern, Elizabeth City, Kinston, Mint Hill, Havelock, Thomasville, Wilson, Waynesville, Garner, Oxford, Dunn, Roanoke Rapids, Brevard, Southern Pines, Edenton, Washington, Elon, Roxboro, Forest City, Ayden, King, Wadesboro, Mocksville, Williamston, Siler City, Zebulon, Lincolnton, Nashville, Lenoir, Beaufort, Reidsville, Wendell, Sylva, Burnsville, Rutherfordton, Selma, Boiling Springs, Burgaw, Franklinton, Fairview, Canton, Belhaven, Benson, Farmville, Pittsboro, Pinehurst, Warsaw, Angier, Tarboro, Andrews, Norwood, Madison, Ramseur, Aydlett, Spruce Pine, Lewisville, Williamston, Valdese, Carthage, Yanceyville, Spindale, Banner Elk, Drexel, Creswell, Trinity, Pilot Mountain, Boonville, Taylorsville, Bayboro, Snow Hill, Oakboro, Mayodan, Stony Point, Columbia, Marshville, Richlands, Hertford, Whispering Pines, Denton, Robersonville, Dublin, Fountain, Vanceboro, Biscoe, Maysville, Manteo, Kenly, La Grange, Sharpsburg, Pinnacle, Enfield, Grover, Littleton, Chadbourn, Four Oaks, Pollocksville, Bald Head Island.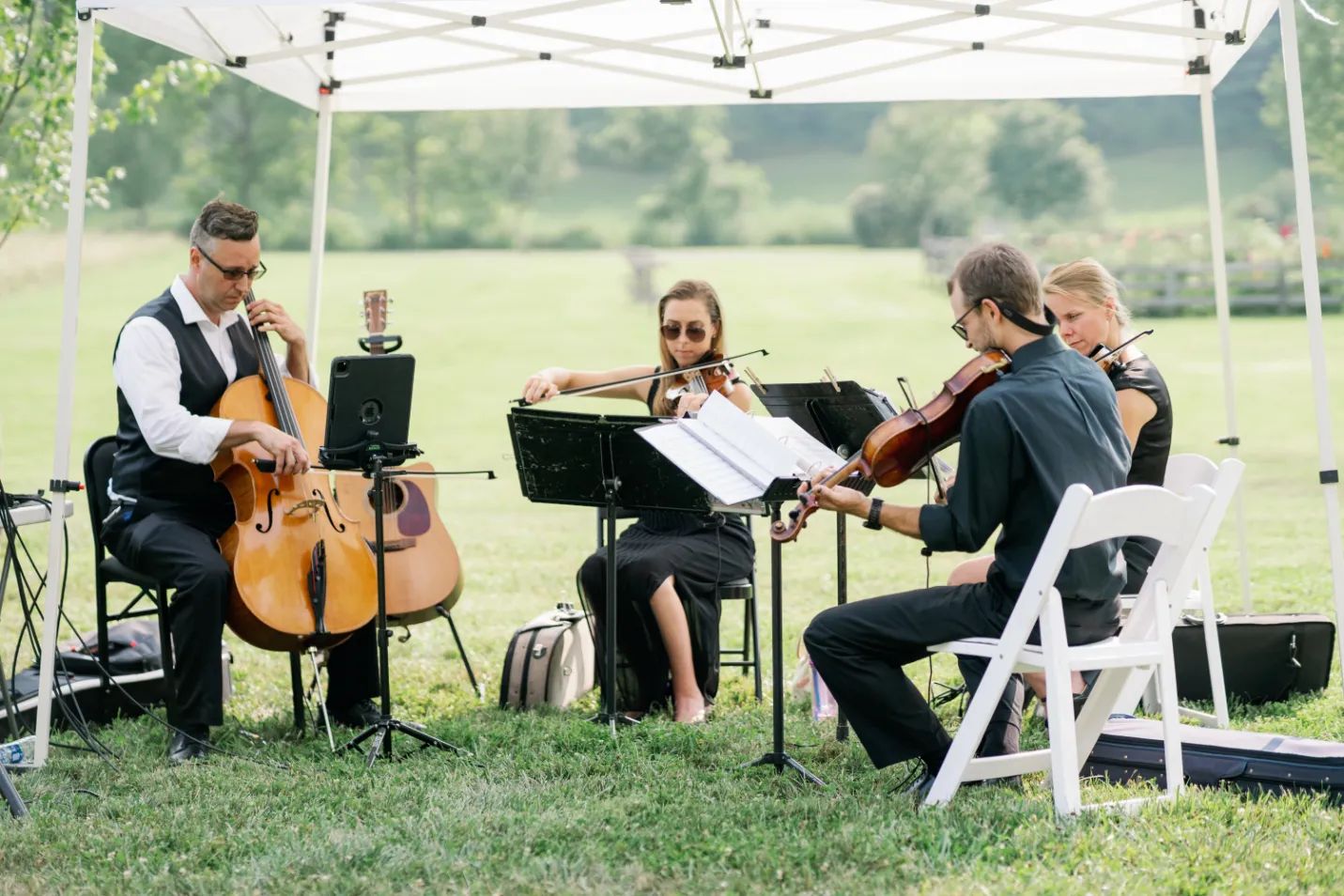 Best of Luck!
North Carolina offers a plethora of stunning wedding venues near me that cater to every couple's unique preferences and styles. The state has everything from rustic barns to historic mansions to beachside resorts. It can be overwhelming to choose the perfect venue, but don't fret, take your time and trust your instincts. Remember, your wedding day should reflect your love story and personality. So, enjoy the journey of finding your dream wedding location, and we wish you a joyous and unforgettable wedding celebration. Cheers, to love and happiness!