Outdoor weddings in North Carolina offer a magical blend of natural beauty and romantic ambiance that sets the stage for unforgettable celebrations. With a plethora of picturesque landscapes and charming gardens, the state provides an exquisite backdrop for couples seeking to exchange vows surrounded by nature's splendor. In this blog, we will unveil six exceptional outdoor wedding venues in NC that capture the essence of enchantment and create an idyllic setting for your special day.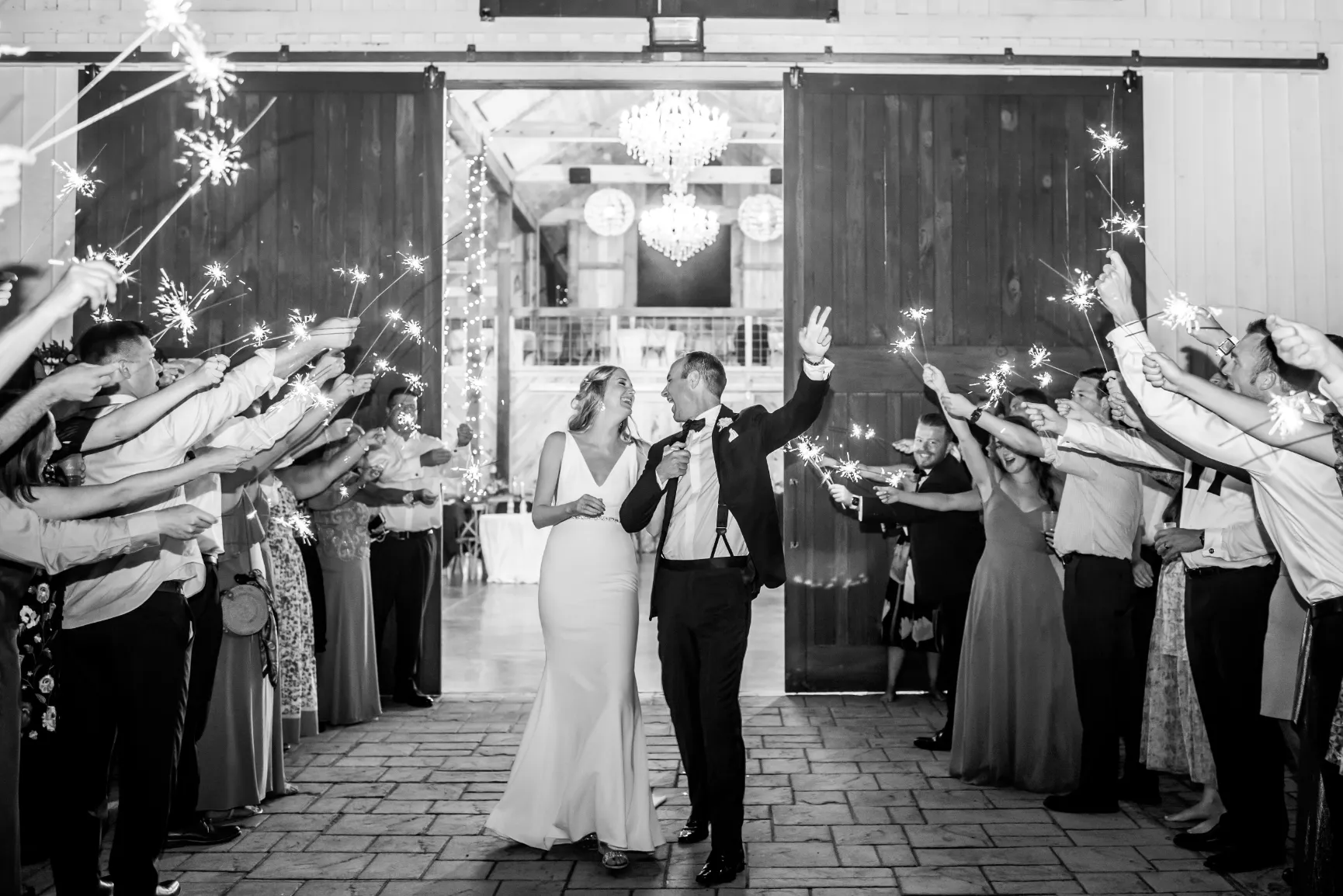 Top Outdoor Mountain Venues Near Asheville
From rustic farms nestled in rolling hills to serene gardens bursting with colorful blooms, these remarkable locations are sure to inspire and help you find the perfect venue for your dream wedding. So, let's embark on a journey through North Carolina's breathtaking outdoor wedding venues and discover the enchanting possibilities that await you.
The Barn on New River
Experience the enchantment of The Barn on New River for your dream outdoor wedding with:
Stunning Views: Enjoy the breathtaking mountain vistas, picturesque ponds, and scenic river frontage on our expansive 90-acre farm in Asheville, NC.
Affordable Packages: Packages start at just $3,500, making us one of the most affordable venues in the area without compromising on style and elegance.
Flexibility: Bring your own beverages and vendors with our BYOB and BYO Vendors policy, saving you thousands of dollars.
All-Inclusive Amenities: Exclusive use of the farm, including gardens, outdoor patio areas, and full photography access. Access to 20 round tables, 20 long tables, 10 cocktail tables, 6 whiskey barrels, and 200 indoor wooden cross-back padded chairs.
Beautiful Barn: Our handicap-accessible post-and-beam barn features modern bathrooms, crystal chandeliers, a second-floor balcony, and oversized doors to enjoy the stunning surroundings.
Ceremony Site: Walk down a paved aisle to a gorgeous arbor and a pond with a mesmerizing light-up fountain for a truly magical ceremony.
Outdoor Entertainment: Enjoy the covered outdoor cocktail area at the Old Hay Bar for yard games and relax by the fire pit.
Picture-Perfect Sunset: Capture breathtaking sunset photographs as you're transported to the summit of the mountain.
Hassle-Free Parking: On-site attendant ensures convenient parking for your guests.
Personalized Service: Paula, our dedicated coordinator, will go above and beyond to ensure your special day is everything you've dreamed of.
Complimentary Honeymoon Suite: Book your wedding with us and receive a complimentary night in our luxurious Honeymoon Suite.
Discover the beauty and personal touch of The Barn on New River. Book now and let us make your outdoor wedding unforgettable.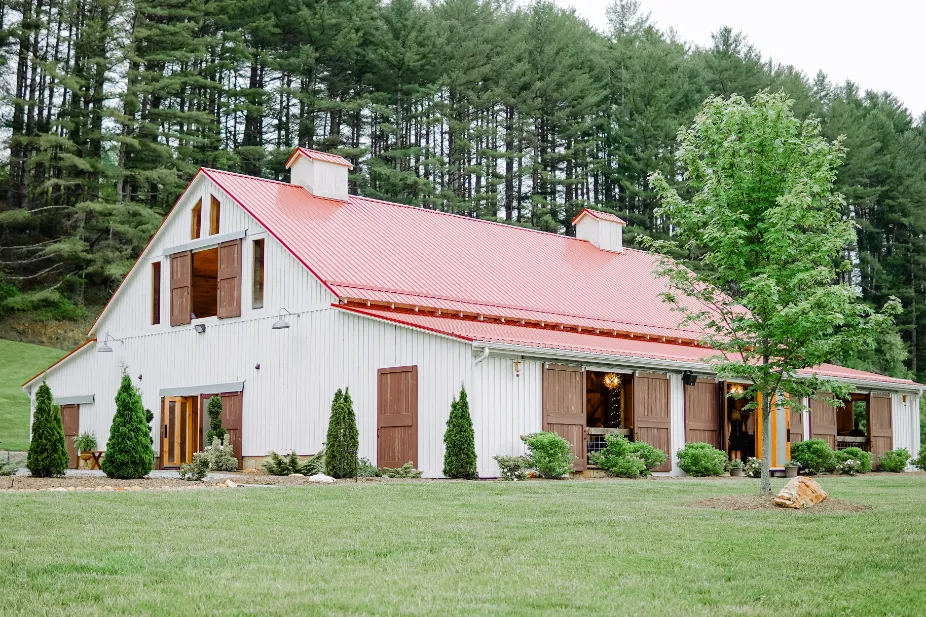 The Vineyard at 37 High Holly
Discover the enchanting features of The Vineyard at 37 High Holly, the premier outdoor wedding venue nestled in the breathtaking Blue Ridge Mountains of North Carolina:
Lush Vineyards: Immerse yourself in over 10.5 acres of picturesque vineyards, creating a stunning backdrop for your wedding celebrations.
Luxurious Accommodations: Choose from a selection of luxurious cottages and historic homes, providing a comfortable and memorable stay for you and your guests.
Scenic Amenities: Enjoy community areas, walking trails, and a serene pond, adding to the natural beauty and charm of the venue.
Elegant Event Spaces: Delight in indoor and outdoor event spaces to accommodate up to 200 guests, ensuring a seamless and unforgettable wedding experience.
The Weaver House: Experience the unique and intimate ambiance of The Weaver House, a standout feature of the venue perfect for smaller weddings and events.
Romantic Getaway: Create lasting memories with a romantic getaway in this idyllic location, surrounded by nature's beauty and tranquility.
Exceptional Services: Benefit from the venue's commitment to providing exceptional services, ensuring every detail of your wedding is flawlessly executed.
Top Choice for Outdoor Weddings: The Vineyard at High Holly stands as a top choice for couples seeking a distinctive and remarkable wedding venue in North Carolina.
Embark on your journey to a truly unforgettable outdoor wedding at The Vineyard at 37 High Holly. With its stunning surroundings, elegant amenities, and exceptional services, your dream wedding awaits.
Cherryfield Luxury Group Camping, Brevard
Experience the ultimate woodland retreat at this extraordinary venue, offering a range of enticing features and amenities:
Idyllic Setting: Nestled on 250 private acres with Cherryfield Creek flowing through the property, this venue provides a serene and picturesque backdrop for your special day.
Versatile Outdoor Spaces: Choose from numerous outdoor ceremony or reception options, ensuring a personalized and unforgettable experience.
Glamping Tent Accommodations: Embrace the adventure of Glamping Tent camping, with all four spacious tent pavilions conveniently located side-by-side for easy gathering.
Convenient Parking: Enjoy hassle-free loading and unloading with parking right in front of the tent pavilions, ensuring convenience for you and your guests.
Luxurious Amenities: Indulge in personal luxury bathroom suites featuring two full bathrooms, two half baths, and a luxurious indoor steam shower, providing comfort and convenience.
Thoughtful Meeting Areas: Take advantage of covered meeting areas, large outdoor sinks, and a large communal grill, allowing for seamless socializing and culinary delights.
Signature Swings: Delight in the venue's signature swings, adding a touch of whimsy and charm to your experience.
Enhanced Facilities: Benefit from multiple power outlets, bear-proof food boxes, two fire pits, two Keurig coffee makers, assorted coffees, and ample picnic tables and chairs, ensuring both practicality and comfort.
Outside Vendor Friendly: Enjoy the flexibility of bringing in outside vendors, allowing you to curate your perfect event with trusted professionals.
Generous Capacity: Accommodate up to 300 guests for your event, ensuring ample space for your celebration. Additionally, the venue offers a tent camping capacity of 150 guests for an unforgettable overnight experience.
Laughing Waters Retreat, Hickory Nut Gorge
Discover a hidden gem nestled amidst 200 protected acres near Chimney Rock and Lake Lure, just 25 minutes southeast of Asheville. This venue is not just an ordinary location but part of a green and sustainable eco-community, adding to its unique charm and appeal.
Serene Natural Surroundings: Immerse yourself in this magical place's peaceful and rejuvenating atmosphere, surrounded by untouched natural beauty.
Indoor Splendor: The great room, with its capacity to accommodate 100 guests, features a hearthstone wood stove and expansive windows that overlook a mesmerizing waterfall, creating a truly captivating setting.
Versatile Lower Level: The lower level boasts a cork floor, perfect for dancing, yoga, and other activities, allowing you to customize the space to suit your event's needs.
Honeymoon Cabin: Experience pure bliss in the intimate and romantic Honeymoon Cabin, nestled by enchanting waterfalls, providing the perfect escape for newlyweds.
Outdoor Wonders: Explore the stone ruins of an old farmhouse, the historic Drover's Road, and indulge in five miles of scenic trails, inviting you to embark on a journey of discovery and adventure.
An abundance of Ceremony Sites: Choose from a variety of breathtaking outdoor locations for your ceremony, including the enormous deck, the enchanting orchard, the captivating stone ruins, or the picturesque meadow. The clearing next to the falls offers an ideal intimate setting for smaller weddings.
Outland Great Smoky Mountains Chalet & Suites
Escape to the mountains and create unforgettable memories with a range of exceptional offerings at this 22-acre property.
Small Weddings: Guests can escape to the mountains and enjoy breathtaking mountain views, expansive event lawns, and charming gardens, providing picturesque settings for intimate weddings.
Off-site Team Building Excursions: The newly designed clubroom offers a relaxed and inspiring environment for productive work trips. Teams can bond and collaborate amidst the stunning mountain surroundings.
Elopement Packages: Couples seeking a romantic and intimate ceremony can choose from a variety of scenic locations, including panoramic views, serene ponds, and enchanting gardens.
Family Reunions: The expansive event lawns, outdoor fire pit overlooking the pond, and various activities create the perfect backdrop for memorable family gatherings in the mountains.
Diverse Celebration Spots: The 22-acre property provides a range of versatile locations to suit different celebrations. From the majestic panoramic views of the Smokies to the serene gardens and inviting outdoor fire pit, there's a spot to match every occasion.
Comfortable Accommodations: Guests can relax and rejuvenate in the Chalet Lodge and Spa Suites. With 13 rooms, each boasting private bathrooms and outdoor spaces, the property can comfortably accommodate up to 26 guests. Additional sofa beds offer sleeping arrangements for 4 more guests.
Personalized Group Bookings: Direct contact with the dedicated team during business hours allows guests to inquire about room blocks or group bookings, ensuring a tailored and seamless experience for their group.
JuneBug Asheville, Weaverville
JuneBug stands out among the wedding venues in Asheville, offering a truly unique and unforgettable experience for couples and their guests. Here's what sets JuneBug apart:
Captivating Ceremony Area: With a canopy of Walnut trees and the serene beauty of Flat Creek, JuneBug's main ceremony area provides a stunning backdrop for up to 150 guests to witness the exchange of vows.
Restored Campers: Following the festivities, guests have the opportunity to spend the night in beautifully restored 1950's/60's campers. This distinctive accommodation adds a touch of nostalgia and charm to their stay, creating lasting memories.
Flower Field and Airstream Clam Shell Bar: Guests can wander through a field of vibrant flowers, immersing themselves in nature's beauty. They can visit the 1960 Airstream clam shell bar for a refreshing drink, adding a unique and stylish element to their experience.
JuneBug offers different wedding packages based on the day of the week:
Friday or Saturday Weddings: Priced at $13,500, this package includes a venue rental for $11,500 and camper rental for $2,000 (with separate billing for guests).
Sunday to Thursday Weddings: Priced at $10,500, this package includes a venue rental for $8,500 and camper rental for $2,000 (with separate billing for guests).
For those seeking a weekday venue rental without accommodation, JuneBug offers an event space-only package from Monday to Thursday, 10 am to 10 pm, priced at $8,500.
What's Included
| | |
| --- | --- |
| Item | Inclusions |
| Venue Site Usage | Exclusive access to the Walnut Cove venue site for 24 hours, allowing ample time for setup, celebration, and relaxation. |
| Vintage Camper Lodging | Fleet of 10 vintage campers providing unique and charming lodging for up to 30 wedding guests, creating a memorable and cozy experience. |
| High-Top Tension Tent | Spacious 60 x 60 double-peak high-top tension tent, offering a stunning and weather-resistant space for the event. |
| Lighting | Atmospheric lighting for the event and catering tent creates a warm and inviting ambiance. |
| Dance Floor | Designated dance floor for guests to enjoy dancing and create lasting memories. |
| Tables and Chairs | Tables and chairs to comfortably seat up to 150 guests, ensuring a comfortable seating arrangement for everyone. |
| Wedding Arbor | Elegant wedding arbor, serving as a picturesque backdrop for exchanging vows. |
| Catering Tent | Dedicated 20 x 20 catering tent for convenient meal preparation and service. |
| Ample Parking | Sufficient parking for up to 100 cars, ensuring a smooth arrival and departure experience. |
| Flower Field and Decorations | Access to a flower field for stunning photos and utilization of supplemental decorations when available, enhancing the natural beauty of the surroundings. |
| Vintage Tractor | Inclusion of a 1949 8N Tractor as a unique prop for nostalgic photos. |
| Vintage Playground | Vintage playground with merry-go-round, dome, slide, and swing set for entertainment. |
| Large Fire Pit | The large fire pit with wood provided allows guests to gather, converse, and enjoy s'mores under the starry night sky. |
| Parking Staff | Dedicated staff members available to assist with parking, ensuring a seamless experience for guests. |
| Tent Camping Area | Additional tent camping area for up to 20 overnight guests, providing an immersive outdoor experience. |
| Brazilian Walnut Cocktail Deck | Adjacent 900 sq ft tented Brazilian walnut cocktail deck for guests to mingle and enjoy cocktails. |
| Farm Tables | Two eight-foot farm tables, adding rustic charm and versatility for treats or seating arrangements. |
| ADA Compliant Bathroom Trailer | ADA compliant bathroom trailer with three stalls, AC, flush toilets, and sinks for guest convenience and comfort. |
| Airstream Clam Shell Dry Bar | Inclusion of a 1960 Airstream clam shell dry bar, bartending service for up to 6 hours, ice, plastic cups, and breakfast service for guests staying onsite the morning after. |
| Day of Coordination (Charlene Pagano) | Day-of coordination services provided by Charlene Pagano, the JuneBug Event Manager, ensuring a smooth and stress-free experience for the couple and their guests. |
What are the best Blue Ridge wedding venues?
Sky Retreat – Nestled atop the mountains near Purlear, Sky Retreat offers panoramic views of the Blue Ridge Mountains. With its rustic charm and serene atmosphere, this venue provides a picturesque setting for outdoor ceremonies and receptions.
The Ridge – Located in Marshall, The Ridge combines rustic elegance with modern amenities. Surrounded by lush forests and boasting breathtaking mountain vistas, this venue offers a romantic and intimate setting for couples seeking a Blue Ridge wedding experience.
The Farm at Green Heron Pond – Situated in Waynesville, this idyllic farm venue offers a tranquil escape for couples. With its rolling pastures, charming barn, and serene pond, The Farm at Green Heron Pond provides a scenic backdrop for both indoor and outdoor ceremonies.
The Vineyards at Betty's Creek – This secluded vineyard in Sylva offers a picturesque location for couples looking for a romantic Blue Ridge wedding. Surrounded by rolling hills, vineyards, and a tranquil creek, the venue provides a serene and intimate atmosphere for exchanging vows.
The Overlook Barn – Located in Banner Elk, The Overlook Barn is a stunning venue that blends rustic charm with modern amenities. Its breathtaking mountain views, spacious event spaces, and elegant barn offer a versatile setting for unforgettable Blue Ridge weddings.
The Lodge at Bear River – Situated in Marshall, this secluded lodge offers a mountainous backdrop and a serene riverfront setting. Surrounded by nature, The Lodge at Bear River provides a private and picturesque venue for couples seeking a Blue Ridge wedding with a touch of wilderness.
What are the best outdoors venue in North Carolina?
Determining the absolute best outdoors venue in North Carolina is subjective as it depends on individual preferences and specific event requirements. However, one remarkable outdoors venue that consistently receives high praise is The Biltmore Estate.
Spanning over 8,000 acres in Asheville, North Carolina, The Biltmore Estate offers a stunning setting for outdoor events. With its breathtaking gardens, rolling landscapes, and magnificent architecture, it exudes grandeur and elegance. Whether it's a wedding, corporate event, or social gathering, The Biltmore Estate provides a captivating backdrop that combines natural beauty with historic charm, making it a top choice for those seeking an unforgettable outdoors venue in North Carolina.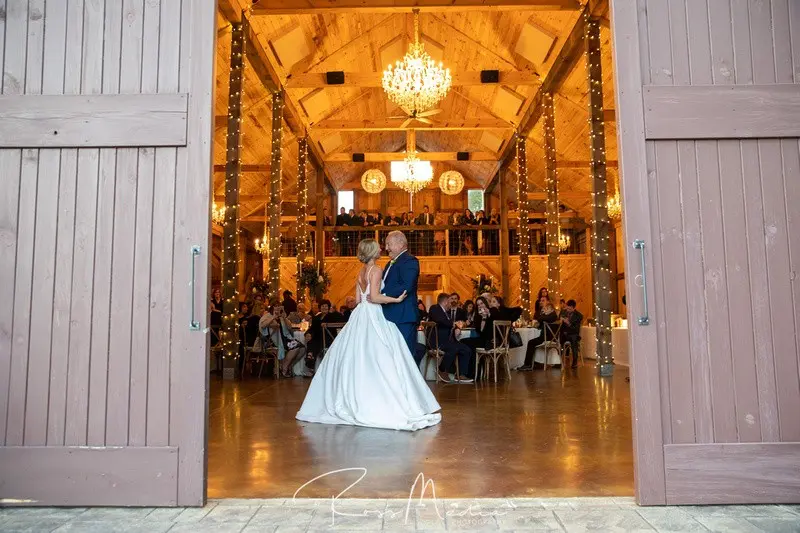 What are the top manor, garden, and outdoor wedding venues in North Carolina?
Biltmore Estate (Asheville) – Known for its breathtaking gardens, the Biltmore Estate offers multiple outdoor ceremony and reception locations, including the Italian Garden and the South Terrace, providing a grand and elegant setting for weddings.
Sarah P. Duke Gardens (Durham) – These stunning gardens encompass 55 acres of meticulously manicured landscapes, featuring a variety of themed gardens, tranquil ponds, and picturesque views. The Terrace Gardens and the Asiatic Arboretum are popular wedding ceremony sites.
The Elizabethan Gardens (Manteo) – Located on Roanoke Island, this enchanting garden is modeled after an English garden and offers a serene setting for outdoor weddings. The Great Lawn and the Queen's Rose Garden are particularly popular for ceremonies.
Fearrington Village (Pittsboro) – This charming venue features beautiful gardens, including a stunning rose garden and a quaint courtyard. The venue offers multiple outdoor ceremony locations and elegant indoor reception spaces.
Daniel Stowe Botanical Garden (Belmont) – Set on 380 acres, this botanical garden showcases a diverse collection of plants and features picturesque gardens, including a stunning canal garden and a charming gazebo, providing a romantic backdrop for weddings.
Sarah P. Duke Gardens (Durham) – These stunning gardens encompass 55 acres of meticulously manicured landscapes, featuring a variety of themed gardens, tranquil ponds, and picturesque views. The Terrace Gardens and the Asiatic Arboretum are popular wedding ceremony sites.
The Arboretum at Tanglewood Park (Clemmons) – This expansive arboretum offers a variety of outdoor spaces, including beautiful gardens, scenic trails, and a charming pavilion. The Rose Garden and the Gazebo are popular choices for ceremonies.
The Merrimon-Wynne House (Raleigh) – This historic venue boasts a lush courtyard garden with a charming fountain and elegant landscaping. The garden provides an intimate and romantic setting for outdoor ceremonies.
Magnolia Manor Plantation (Warrenton) – This picturesque plantation offers a stunning garden venue with majestic oak trees, blooming flowers, and a charming gazebo. The expansive grounds provide a tranquil and romantic atmosphere for outdoor weddings.
The Matthews House (Cary) – This elegant venue features a beautifully landscaped garden courtyard, perfect for intimate outdoor ceremonies. The venue also offers a historic mansion and indoor reception spaces.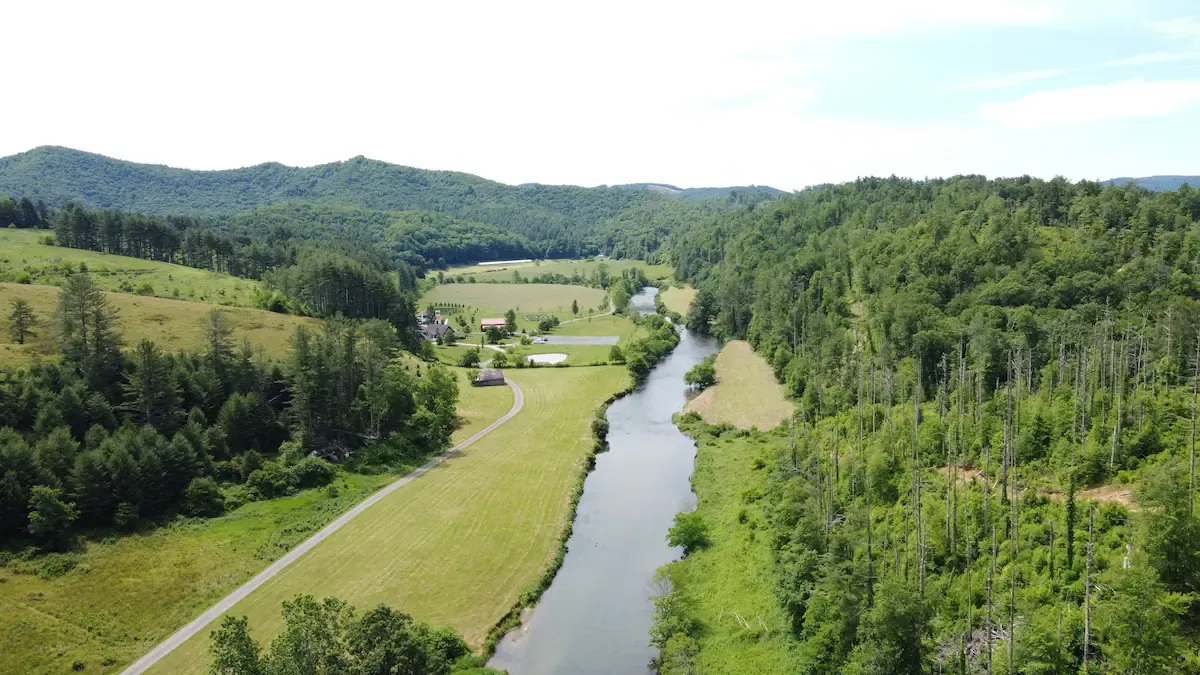 What are the top garden wedding venues in NC?
The JC Raulston Arboretum (Raleigh) – Known for its extensive plant collections and beautiful landscapes, this garden venue offers a serene atmosphere for weddings. The White Garden, West Arboretum Lawn, and the Perennial Border are popular ceremony locations.
Fearrington Village (Pittsboro) – This charming venue features a variety of gardens, including the romantic English-style Knot Garden and the picturesque Garden Terrace. The grounds are perfect for intimate garden ceremonies and offer a rustic yet elegant ambiance.
The Arboretum at Tanglewood Park (Clemmons) – This venue offers a blend of natural beauty and elegance with its stunning gardens, wooded trails, and scenic backdrops. The Rose Garden and the Gazebo provide idyllic settings for garden weddings.
Magnolia Manor Plantation (Warrenton) – Nestled amidst rolling hills and beautiful landscapes, this historic plantation offers enchanting gardens and a charming gazebo. The meticulously maintained grounds create a romantic and picturesque setting for outdoor ceremonies.
The Merrimon-Wynne House (Raleigh) – This historic venue features a lovely courtyard garden with a stunning fountain and lush greenery. The garden provides an intimate and elegant atmosphere for garden weddings.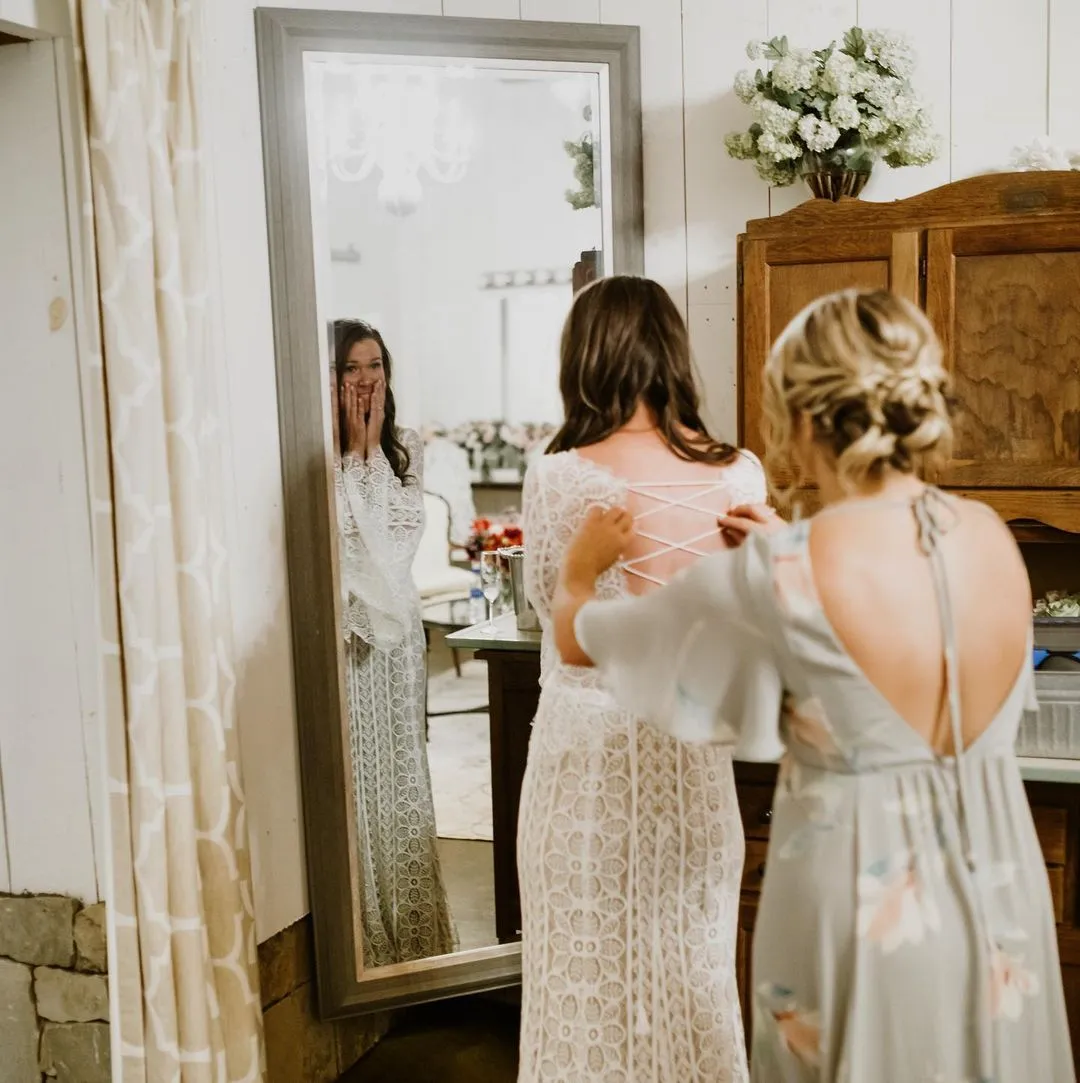 Good luck with your NC outdoor wedding venue search!
As you embark on your search for the perfect outdoor wedding venue in North Carolina, may your journey be filled with joy and excitement. The Blue Ridge Mountains hold a special place in the hearts of couples seeking a picturesque setting to exchange vows and begin their forever together. May you find a venue that captures the essence of your love and brings your dreams to life. Good luck with your search for an outdoor wedding venue in the enchanting Blue Ridge region of North Carolina, where unforgettable memories await.